How do I set up my Wacom Intuos drawing tablet?
Your Intuos (Pro) has just been delivered and you want to try it out as quickly as possible. But before you can do that, you must first prepare the drawing tablet for use. But how do you install your Intuos (Pro) exactly? This I explain below in 3 steps.
---
Step 1: Getting started with your Intuos (Pro)
Use the included USB cable to connect the drawing tablet to your computer.
Download and install the Wacom driver on your computer via the Wacom website. Choose the version that suits the operating system you use (Windows or Mac).
Now use the Wacom Intuos (Pro) drawing tablet as an input device for your Windows or Mac operating system. With the (Pro) Pen you can make designs and navigate on your computer.
Step 2: Create a Wacom ID
Do you already have an account? Log in using your existing login details.
If you don't have an account, press 'Click here' right next to 'Don't have an account yet?'. Press the 'Next' button.
Enter your personal information and come up with a password.
After activating the Inkspace Basic app, you'll immediately gain access to the Wacom Store to download (free) software.
Step 3: Set up your Intuos (Pro)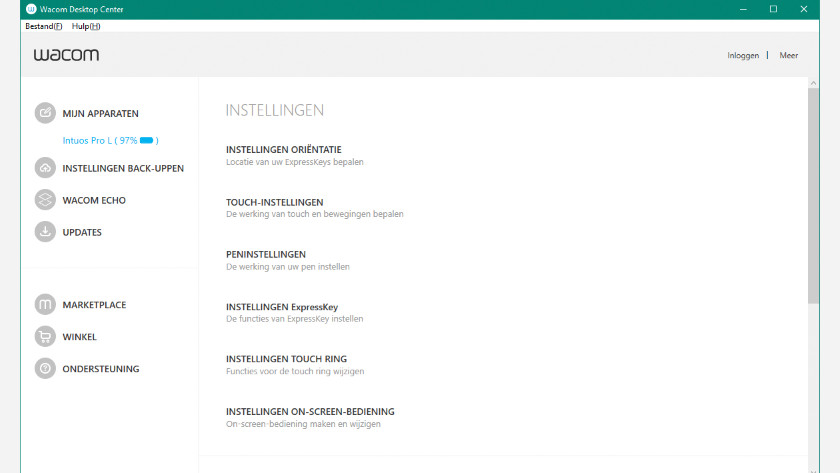 Creative tools such as the ExpressKeys, Touch Ring (for Pro variant only) and tilt sensitivity of the (Pro) Pen are set as you want. \ N \ n * Open the Wacom Desktop Center and select 'Getting Started'. Now you go through the 'Setup Wizard' and all functions pass. \ N \ nAre you completely satisfied with the settings after the setup? \ N \ n * Under the heading Settings you will find the Touch Settings, Pen Settings, Pen Calibration, ExpressKey Settings and Touch Ring Settings (for Pro variant only).
Touch Settings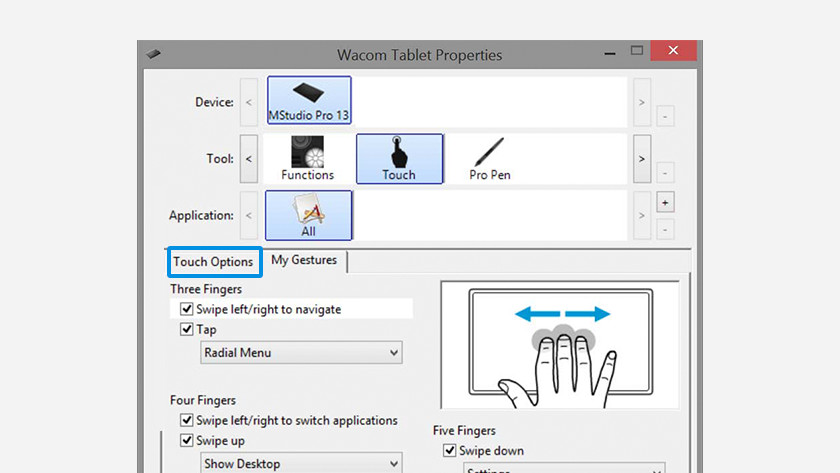 Set the touch functionality of the screen. Here you indicate how many fingers you use and how you swipe.
Pen settings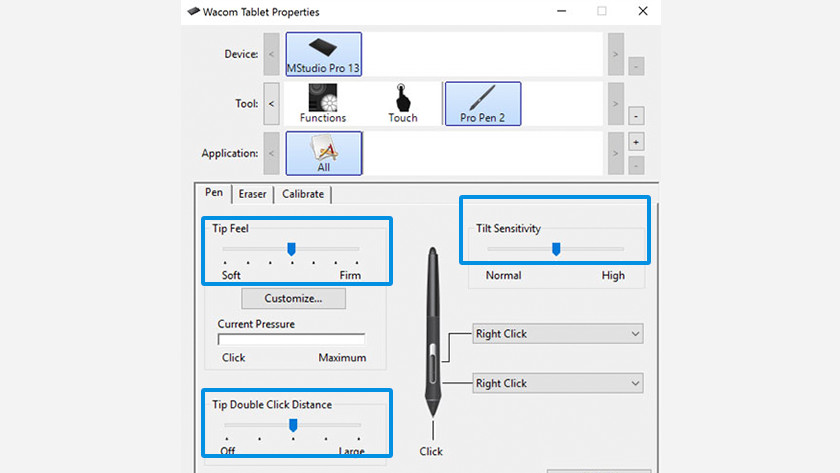 Adjust the settings of your (Pro) Pen 2. Choose from the features: Tip Feel, Tip Double Click and Tilt Sensitivity here to your liking.
ExpressKey Settings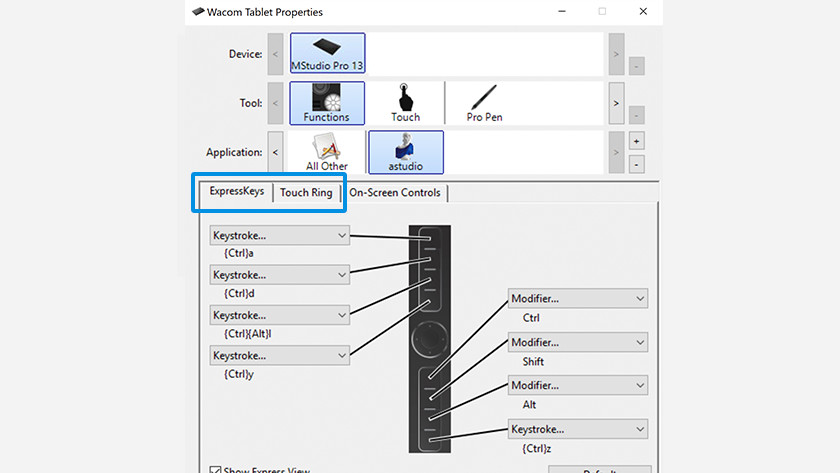 Set a desired function for each button. For example Radial Menu or a shortcut to the Settings.
Touch Ring Settings (only for Pro variant)
Set how sensitive the ring reacts to rotation and set your desired functions for the buttons of the ring. You do this by clicking the 'Keystroke' button. Give a title to the new keystroke, type your desired key combination in the window and then press 'OK'.
Start with graphic design on the Intuos Pro
Now that the driver has been installed, the ExpressKeys have been set up, the Wacom (Pro) pen has been calibrated and the creative software has been installed via your Wacom ID, you are ready to get started with the Intuos (Pro). Do you still have questions during the installation? Do not panic! We are happy to help you. Contact our customer service or walk into one of our stores.
Did this help you?