What landline phone suits my usage situation?
Fixed telephones come in different types and with specific features. There are fixed telephones for home use, business telephones, and senior telephones. Most landline phones are wireless, but a wired device is also possible. In this article I help you choose a landline telephone that matches your usage situation.
---
Telephones for home use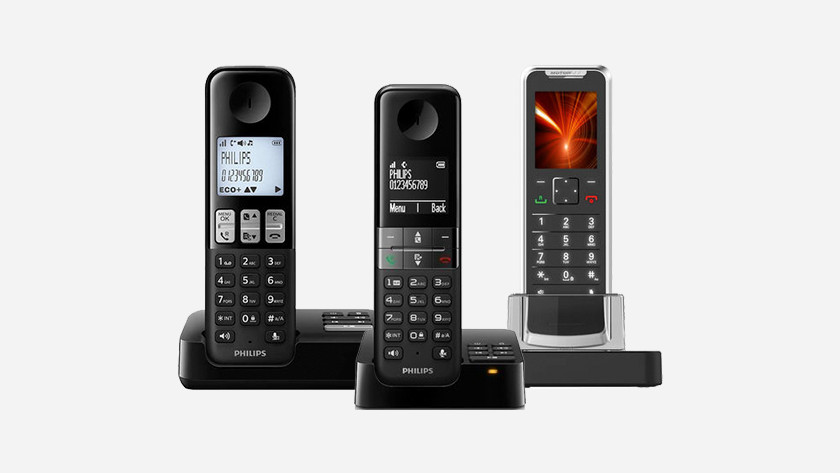 Every telephone is suitable for home use. In our range you will find mainly wireless DECT telephones, but also wired devices. There are DECT telephones with different types of specifications such as an answering machine or caller ID. In addition, you can choose from the number of handsets. Ask yourself the following questions when choosing a device: what functions should my home phone have? And how many places in the house do I want to be reached?
The following functions are useful for a home phone:
Answering machine
Caller ID
Handsfree function
Phones for business use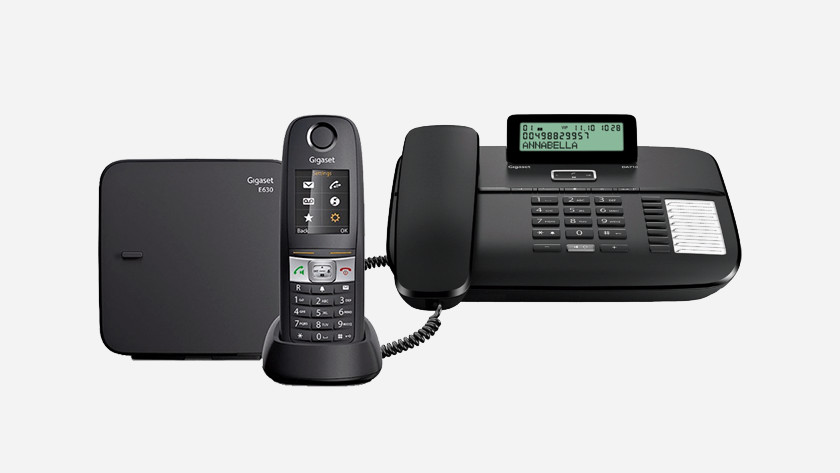 Do you use your phone for your company? Business phones have more extensive functions than the standard DECT telephone. So these devices can always be expanded with multiple handsets, so you can be reached at enough places in your organization. In addition, business phones have a wide telephone book and you can easily connect people internally.
A business phone has at least the following specifications:
Phone book> 150 contacts
Suitable for VoIP
Transfer calls internally
Conference calls
Phones for seniors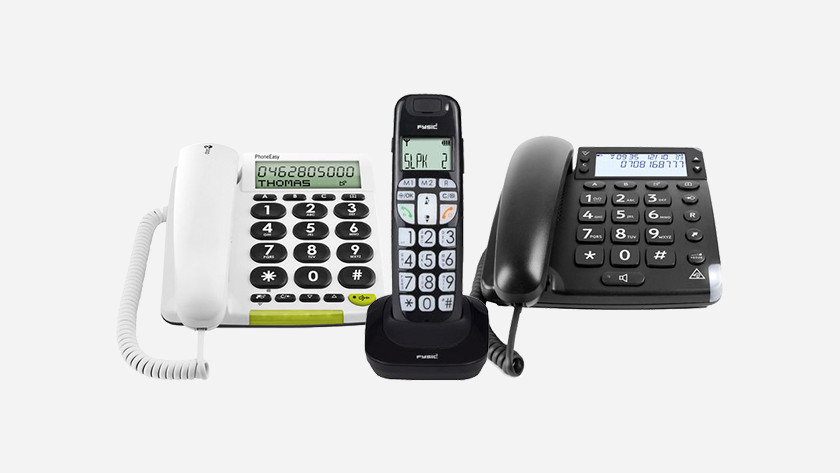 Senior citizens' phones have been developed for seniors with a view to ease of use, but they are also often an excellent solution for the hard of hearing and visually impaired. They have large keys and extra loud ringtones. In addition, they sometimes have an emergency button, with which you can quickly send a warning message to contacts. Also, senior phones are often good to use with hearing aids.
A senior phone has the following functions:
Emergency button
Extra large keys
Extra loud ring tone
Compatible with hearing aids
Did this help you?