What is OTG and what can I do with it?
VoIP stands for Voice over Internet Protocol. It means that you can use WiFi to wirelessly make calls via the Internet. Maybe you're already familiar with internet calls because of services like Skype. But calling with a VoIP phone is slightly different. In this article, we'll explain what VoIP means and what you need to make use of it.
---
What is VoIP?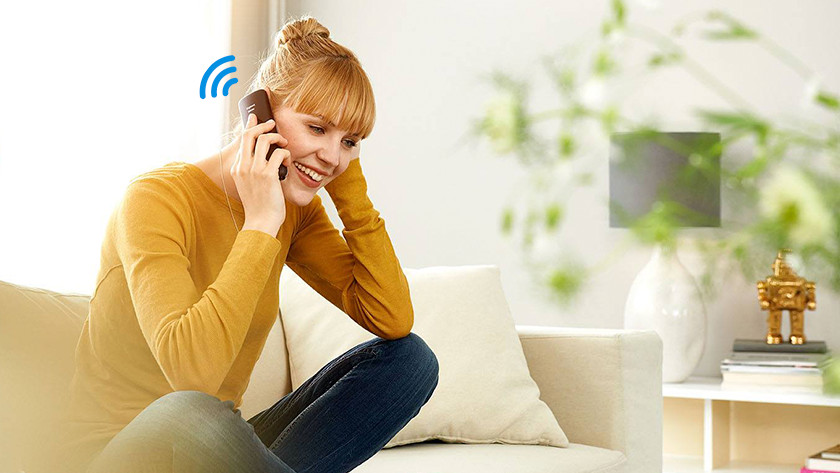 With VoIP, you're not making calls via an analog or digital (ISDN) line, but via the internet. One important difference between digital calls and internet calls, is that digital telephony is connected to the public switched telephone network. That means you call from one telephone connection to other telephone numbers, like you would with an analog line. Internet calls are made to IP adresses. VoIP telephony has a better call quality than digital or analog calls.
Pros and cons of VoIP
With VoIP you can make calls to contacts all over the world. The fixed monthly cost for this are lower than for analog or digital calls. In addition to making calls, you can also combine different types of communication in 1 device with VoIP. For example, your voice mail and email. That is convenient at home, but also at the office. You can also choose to encrypt your connection, so you can't be monitored as easily. Aside from these advantages, there are also some disadvantages to VoIP. A VoIP modem runs on electricity, which means you don't have reception when the power cuts out. Internet calls are also more sensitive to WiFi failures.
When do I use VoIP?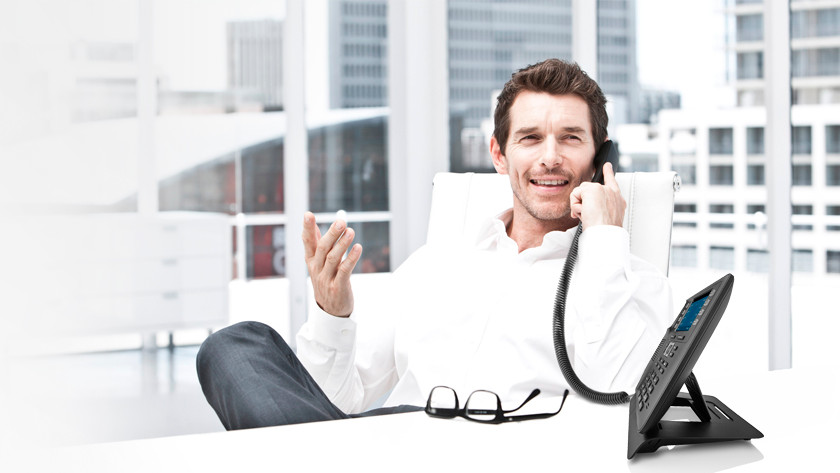 VoIP is often used for business communications, because it comes with several business advantages. For example, you can connect a VoIP phone and a laptop to the internet via 1 Ethernet port, so you'll have less cables running through your office. In addition, you can make an unlimited amount of calls with just 1 network connection when you use VoIP. Thanks to the use of IP addresses, you can call from any location with internet. Are you moving your business or opening up an extra office? VoIP is scalable, which means you can easily expand or distribute its wireless connection.
What do I need for VoIP?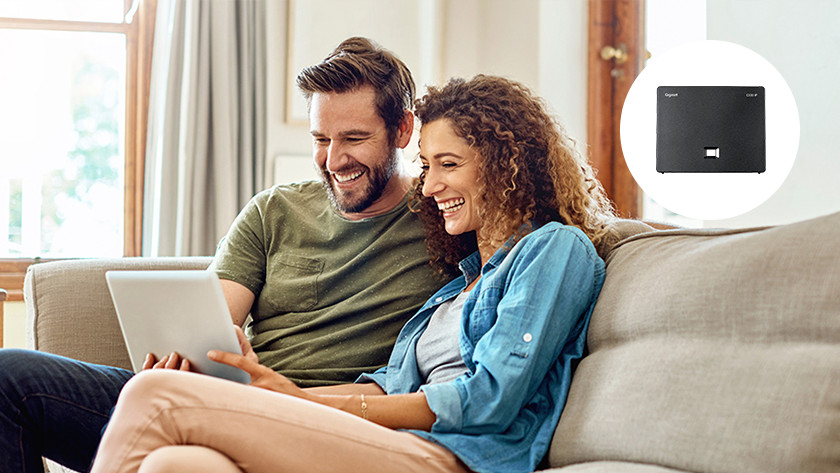 You need an SIP account to make internet calls with a VoIP phone. You'll get a special phone number that only works for IP telephony. The range of possibilities this offers, depends on the provider. Do you already have a landline phone set that you want to use for internet calls? It's possible to take out a VoIP subscription. With a VoIP subscription, you get a modem that you connect your analog phone to.
Note: to use a VoIP, you need either a special VoIP phone with a SIP account or a special box from your provider.
Did this help you?