Everything on the Logitech G Powerplay
Every once in a while, new trends emerge in the gaming industry, like integrating RGB lighting into everything. There are few times where a company actually comes up with something new. The Logitech Powerplay mouse pad by Logitech G is really something innovative. We'll take a closer look at this amazing piece of technology.
---
Logitech G PowerPlay Wireless Charging System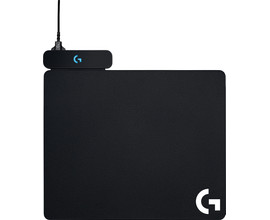 Hard and soft surface
|
RGB lighting
|
Charging function for your mouse
Your mouse will never run out of power just like that, because you charge it while playing.
Because the receiver is nearby, you'll no longer be bothered by delays.
You can switch effortlessly between a soft or hard pad.
You have to install software before you can configure the lighting.
You can only use the mouse pad with the G703 and G903 gaming mouses.
What is it?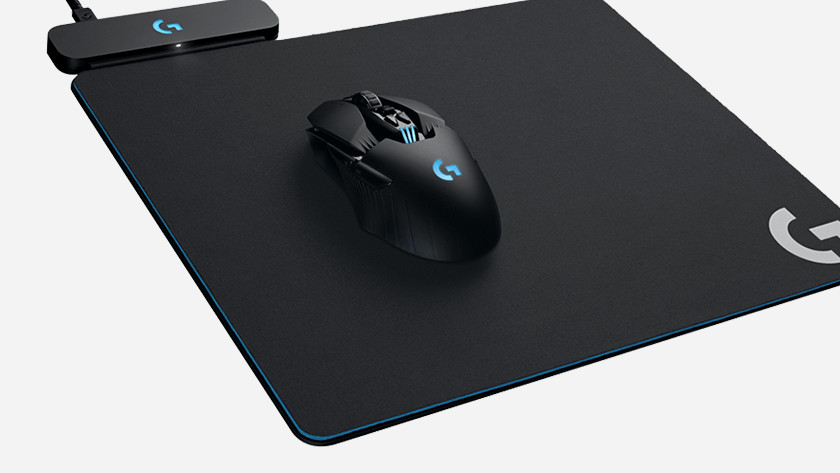 The Logitech Powerplay mouse pad is designed to work with the G903 and G703 Lightspeed wireless gaming mouses. Why specifically those models? The Powerplay is not a basic pad, as there is a lot of technology in this thin mouse pad. That is because you replace the mouse weight of these models with the Powercore module included with the Powerplay. That way, the mouse pad serves as a receiver and charges the mouse whenever it's on the mouse pad.
Why do I want it?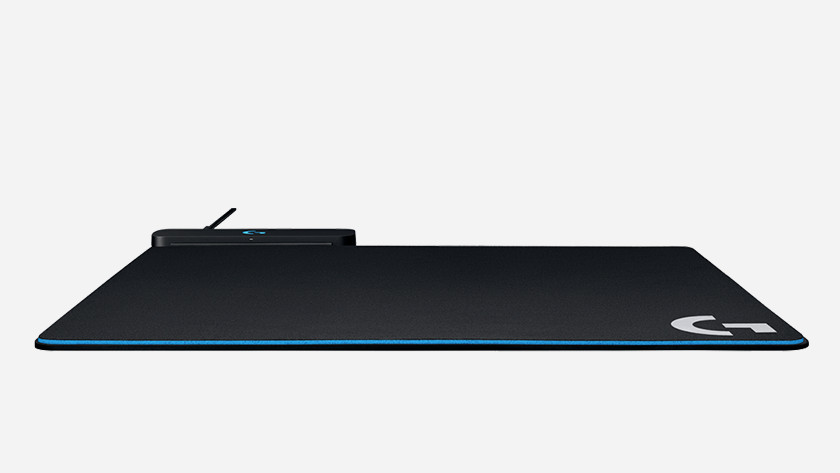 The Powerplay takes away all gaming disadvantages of a wireless mouse. This way, the mouse charges when it's on the mouse pad and you can avoid the small but tangible delay you feel with standard wireless mice, thanks to the lightspeed connection. The only 'downside' to the Powerplay is that you can only use it in combination with the G703 and G903 mouse (as of now).
What's included in the box?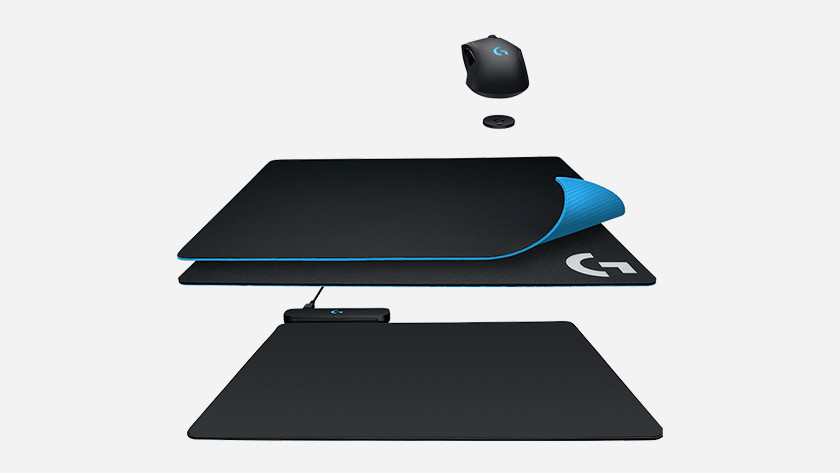 Logitech Powerplay consists of:
The Powerplay Dock
The Powercore loadbase
The Powercore module for your G903 or G703 mouse
A hard and a soft mousepad
A USB cable for the charging base to provide power