Advice on mixing consoles
A mixing console, also called mixer or mixing table, is a device that allows you to mix sound from different sources. In short: with a mixer you mix music. There are various types of mixing panels. There are, among other things, mixing panels for DJs, bands, radio stations and sound studios. A mixer for DJs is also called a DJ mixer.
---
How does a mixing panel work?
A mixing console has inputs and outputs. In between, mixing, mixing, and music takes place.
Inputs
A mixer has multiple inputs, inputs, for sound signals. The number of inputs usually corresponds to the number of channels of a mixing console. For DJs these are often 2 or 4 channels to mix music from 2 or 4 sources. In the case of a DJ mixer you connect CD players (on the line inputs) or turntables (on the phono inputs) to the inputs.
To blend
Also, the mixer has sliding, faders, to mix the sound signals and buttons to change the sound. For example, for buttons, think of an equalizer to control the timbre. Gain, also called 'trim' is also a common button. This adjusts the volume of the audio signal coming in on a channel.
Outputs
A mixing panel also has various outputs for sound signals. Connect your DJ speakers to the booth output so that you can monitor the end result. You use the master output for an amplifier with large room speakers. Turn these speakers on when you are playing in front of an audience, for example at a party.
What kind of mixing panel do you need?
As mentioned before, various types of mixing panels exist. How do you know if you need a 2 or 4 channel mixer? And which extra functions and connections are useful? Every mixing panel is different. Ask yourself the following questions to make a good choice.
How many songs do you want to mix at the same time?
Beginners and hobby DJs usually mix 2 songs simultaneously. Basically you then have a 2 channel mixer. Unless you often switch between CD players and turntables. Then a 4 channel mixer is a godsend. You do not always have to disconnect and link equipment. Do you mix more than 2 songs at once? Or for example 2 numbers and a capella? Then we also recommend a 4 channel mixer.
Do you want to use a microphone?
A common connection is the microphone input. On the mixing console there are buttons and slides to control the sound of the microphone. Use the microphone to interact with the audience, whether you're calling or collaborating with an MC or singer.
Do you want to use effects and filters?
Effects and filters are a good example of extra functions for DJs. Most DJ mixing consoles have these resources on board as standard. However, other mixing panels do not have effects. To compensate for the lack, some mixing panels have send & return connections. Here you connect an external effect controller, so that you can still use effects. Effects change the sound by adding elements and filters pick up elements from the music. Use filters and effects to give a personal twist to your mix.
Do you want to record your mix?
Some mixing panels have a separate record output. This is intended to connect recording equipment. For example, an audio recorder or an audio interface connected to the computer. An output that we see on more and more mixing panels is usb. This also connects the mixer with a laptop or computer. So you record your mix directly with audio software.
Do you want to operate DJ software with your mixing console?
There are more and more mixing panels that control DJ software on your laptop via USB. The operation of the mixing console is then linked to functions of the software. So you mix your mp3 collection from the laptop with the same DJ set that you also use for CDs and USB sticks.
What else do you need?
** Players ** A mixing console is not a DJ set without players. In addition to a mixer, you also need CD players or turntables. Are you going to turn plates? Then go for turntables. Do you go for original or burned audio CDs? Take a look at our DJ cd players. Are you planning to also run mp3s? Then purchase a DJ CD player with mp3 support.
What else do you need?
** Headphones ** You also need headphones, otherwise you will not hear what you are doing. Do you keep the DJ headphones running continuously on your ears during running? Then consider whether you want to have the earphones of the headphones on or over your ears. Do you often put the headphones in your neck and listen to the music with one ear? Then watch DJ headphones with rotating ear cups.
What else do you need?
** DJ speakers ** \ nAn other indispensable product is a set of DJ monitors. You use these speakers to monitor your mix. So you hear, in combination with the sound from your headphones, whether your mix is ​​right. A set of DJ speakers is sufficient for home use. Do you run for large groups of people, for example at a school party or a wedding? Be sure to use large PA speakers that fill large spaces with music.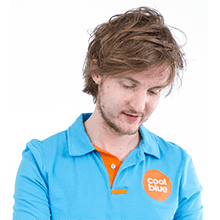 Article by: