Available now: Nintendo Switch
A new console is always big news. Especially if it says Nintendo on it. The last few times, this Japanese manufacturer has managed to really surprise us. They certainly surprised us again this time! The Nintendo Switch turns out to be a handy console that lets you easily game for hours at home, on the go, and with others.
In practice
The Switch sounds like the ultimate device for every gamer. Of course, I tested if this really is the case. Curious? Quickly check out our expert review of the Nintendo Switch.
Nintendo Switch: the launch
Eindelijk was het zover, de volledige onthulling van de Nintendo Switch. Het was vrijdag 13 januari 05:00 in de ochtend en de redactie zat met een giga-mok koffie en een kladblok klaar om het nieuwste van het nieuwste uit Japan aan te horen. Lees gauw verder en ontdek alles over de nieuwe console van Nintendo. Is de Switch wat voor jou? Ik heb de Nintendo Switch voor jullie getest; wat ik er van vind lees je in de expert review van de Nintendo Switch
'Analysts are expecting mini Switch in 2018' 19 April 2017
Analisten van Citigroup verwachtte dat Nintendo in 2018 al met een kleinere editie van de Switch op de proppen kwam. De huidige Switch is vrij groot en is voor kleine kinderhandjes toch een beetje aan de zware kant. Met een mini-Switch speciaal gericht op jongere kinderen verwachten de analisten dat deze ook nog eens 7 miljoen keer over de toonbank vliegt. Toch is het nog wachten op de mini-Switch. De redactie vraagt zich af of er ook hoop mag ontstaan voor een grotere Switch. Wel is het al zeker dat de Nintendo Switch Lite komt.
Breath of the Wild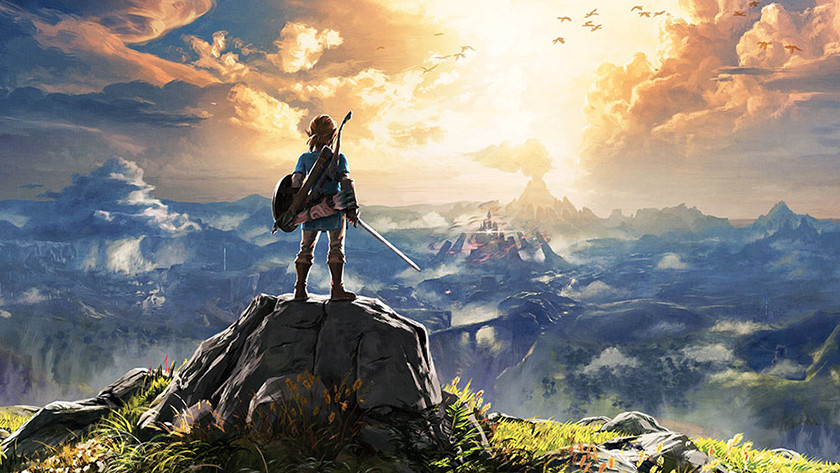 Naturally, the die-hard Zelda fans already knew this, but the gaming media also agree that The Legend of Zelda: Breath of the Wild is a breath of fresh air for the Zelda franchise. The media praised the gameplay, story, and characters in the game.
The game was given the following scores:
Tweakers: 90%
Power Unlimited: 100%
Kotaku: "Triumphant. Groundbreaking."
Polygon: 100%
Gamer.nl: 100%
IGN: 92%
Insidegamer: 93%
Splatoon Demo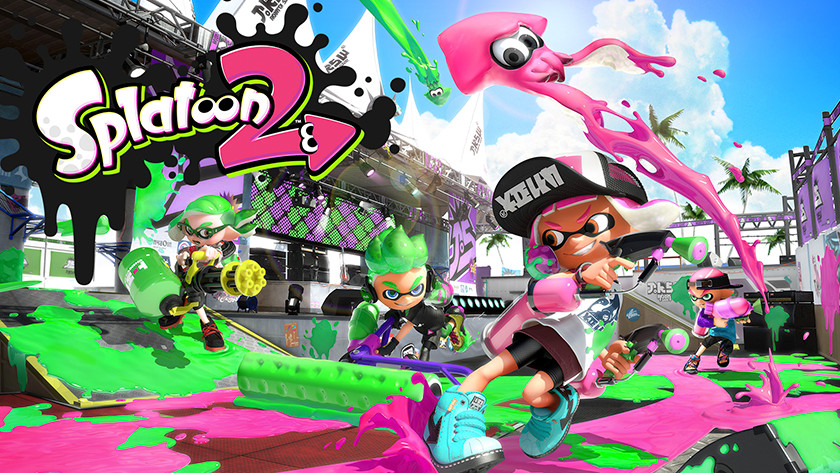 Velen van jullie hebben vast al een keer de boel digitaal ondergespetterd, maar vanaf maart doe je dat op de Switch nog een keer dunnetjes over. Nintendo heeft namelijk een Demo van deze populaire game beschikbaar gemaakt. Dus, wil je de online capaciteiten van je nieuwe Switch uitproberen, dan is Splatoon de gedoodverfde winnaar!
The Console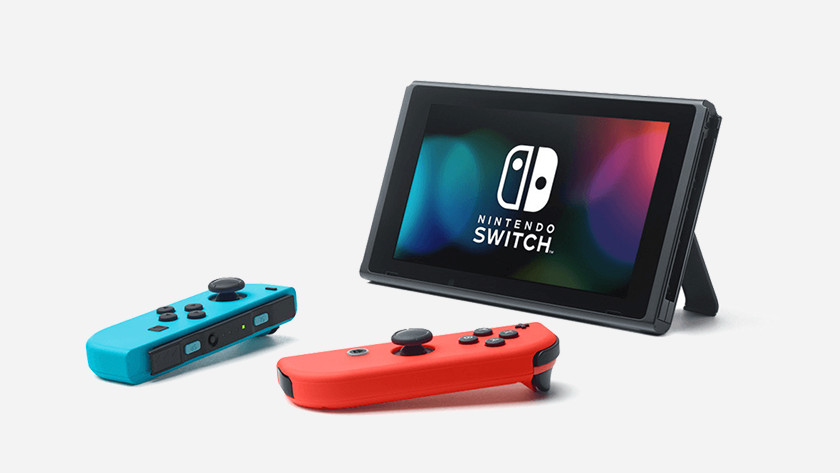 Veel wisten we natuurlijk al, maar er waren nog een aantal aspecten waarover we nog in het duister tastten. Die zijn nu wel bekend:
De batterijduur: Volgens Nintendo kun je rekenen op een batterijduur van 3 uur tot 6 uur. Dit is lang genoeg om een flinke autorit een gemiddelde internationale vlucht door te komen. De geupdate versie die nu beschikbaar is heeft een nog langere batterijduur.
Regiovrij: Met een regiovrije console speel je namelijk ook gewoon games die je importeert uit Japan (welke nooit uitkomen in Europa) of op vakantie op de kop tikt.
The controllers
We already knew that the controllers can be detached and used as separate controllers, but Nintendo's presentation also made it clear that you can use them as motion controllers, just like the classic Wii controllers. Together with an IR camera and a rumble motor for force feedback, there's more in these little controllers than you'd expect. Oh yeah, and they're also available in the red/blue color combination, but the editors are secretly hoping for even more stylish colors.
The Games
For a while, there were rumors about what would be happening with the Switch's launch games.
Zelda is a launch game: Zelda is one of the games that was available on 3 March right off the bat. And the fact that it's awesome becomes clear in the new trailer they gave us.
There's a new Mario game coming: Yes there is, and it's called Odyssey. The game is about Mario and his friend Cappy saving Princess Peach from Bowser. Mario's rival wants to force the princess into marrying him, but Mario's not going to let that happen.
More games
You can find a whole list of awesome games below.
I Am Setsuna
ARMS
Mario Kart 8 Deluxe
Splatoon 2
Elder Scrolls V: Skyrim
Minecraft
Yooka-Laylee