Available now: Nintendo Switch
The Nintendo Switch is a useful console that allows you to play games at home, on the go, and with others for hours on end. You can also connect the Switch to the TV via the Nintendo dock that is included by default. This provides a bigger screen and you can play with 4 people. You can also play against the rest of the world online.
---
Nintendo Switch
Thanks to the improved battery life, you can use this Switch on the go longer on a single charge.

You can use the Nintendo Switch as a console in your living room and as a handheld console for on the go with a better battery life.

With one set of Joy-Con controllers, you can play alone or with 2 players.

The 6.2-inch screen is too small to be able to play with more than 2 players on the go.
The Console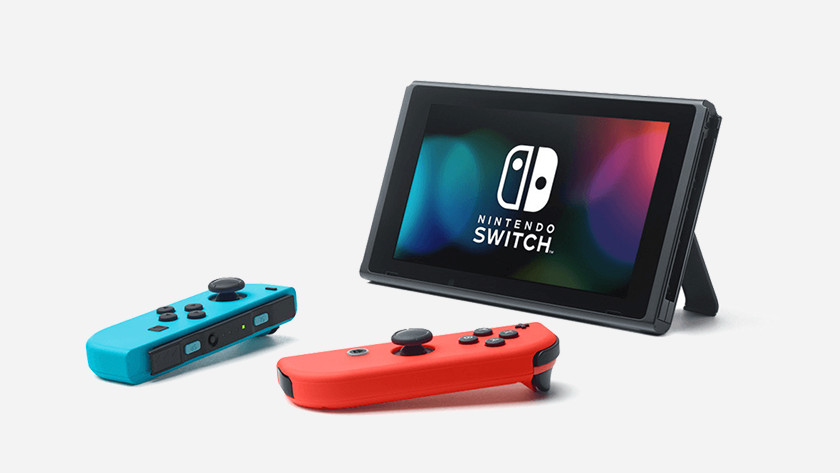 The battery life: According to Nintendo, the updated version gives you about 6 hours extra battery life. This is long enough to last a long car ride or an average international flight.
Region-free: With a region-free console, you can also play games that you imported from Japan (which are never released in Europe) or bought during a vacation.
The controllers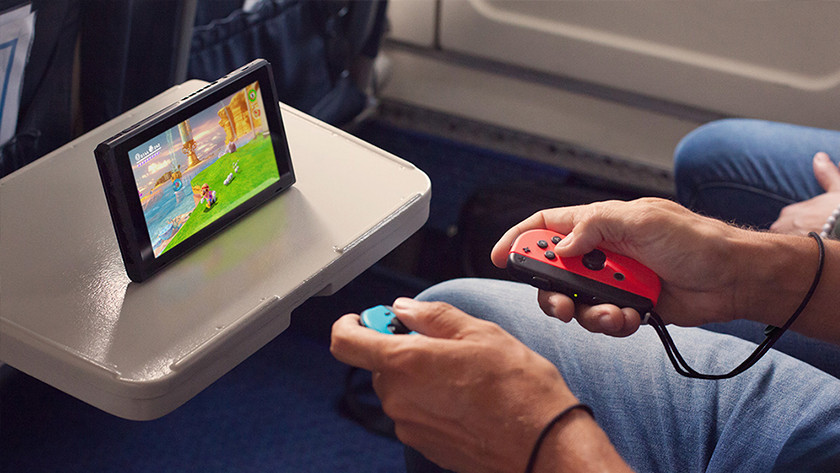 You can use the controllers while they're detached and in some games, 1 Joy-Con can be used by 1 Player. You can play a game like Mario Kart with your brother on the same console. Since they also have an IR camera and a rumble motor for force feedback, these small controllers offer more than you would expect.
Breath of the Wild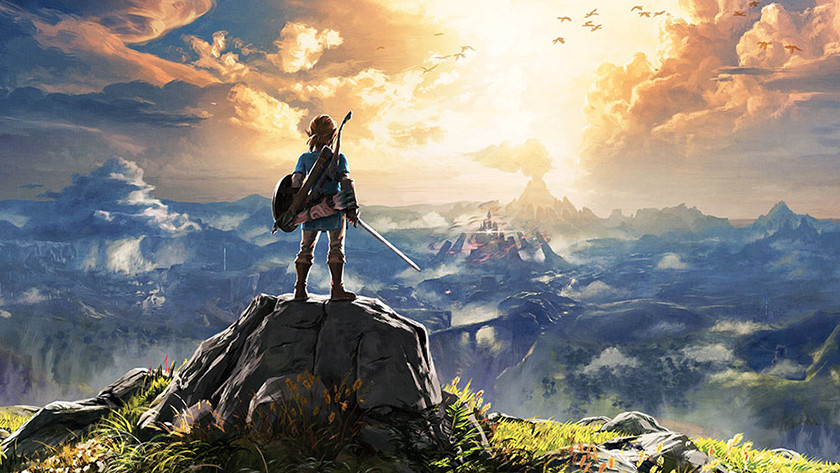 Naturally, the die-hard Zelda fans already knew this, but the gaming media also agree that The Legend of Zelda: Breath of the Wild is a breath of fresh air for the Zelda franchise. The media praised the gameplay, story, and characters in the game.
The game was given the following scores:
Tweakers: 90%
Power Unlimited: 100%
Kotaku: "Triumphant. Groundbreaking."
Polygon: 100%
Gamer.nl: 100%
IGN: 92%
Insidegamer: 93%
Splatoon Demo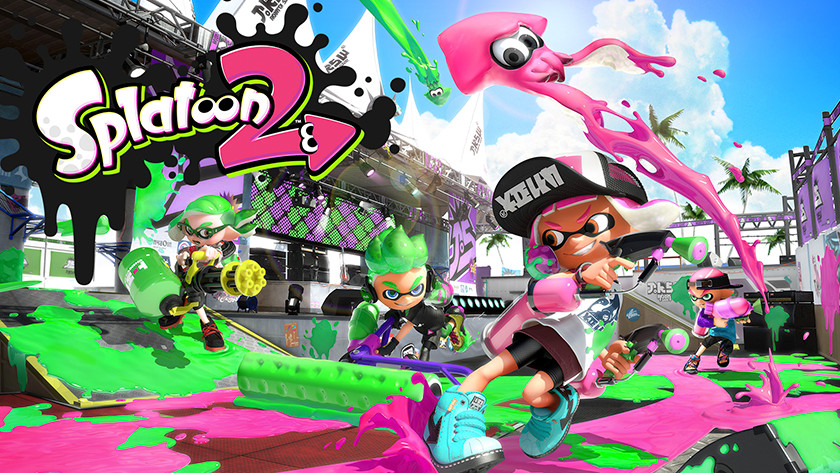 Many of you have probably made a few digital splats here and there, but as of last March, you can also do it on the Switch. That's when Nintendo released a demo of this popular game. Want to try out your new Switch's online capabilities? Then get ready to paint the town with Splatoon!