Advice on radios
You want to buy a new radio? Then you are at the right place at Coolblue. In our wide range you will find many different radios for different usage situations. In this article I would like to give you some tips so that you can find the best radio for you.
1. Where do you want to listen to the radio?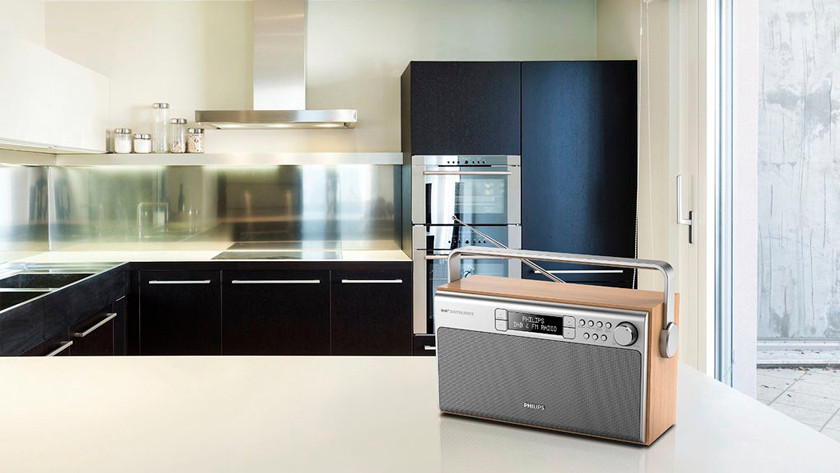 With a radio you listen wirelessly to your favorite radio program, music and news items. Because a radio is wireless, you not only listen at home, in the car or at the office, but also in less obvious places such as on the other side of the world, on the construction site or on the water to the radio. To listen to the radio in these places, you need a radio that can withstand water or a bump.
2. What radio signal do you want to receive?
Besides making a choice for the location where you want to listen to the radio, it is also important to know which signal you want to receive. Radio programs are transmitted wirelessly through the air by means of a wave. In order to give you as a listener the choice of several radio stations, various techniques have been developed with which radio stations can simultaneously be 'in the air'.
AM / FM, DAB + and internet radio
AM/FM, SW/LW
The best known radio signals are AM and FM. An FM radio signal has a higher sound quality than an AM signal, but both radio signals are susceptible to interference. With AM or FM you only receive local radio stations. If you want to receive channels from all over the world, then you need more radio for SW (short wave) and LW (long wave). These radios are better known as world receivers. If you want to receive more channels and a noise-free sound, then DAB + radios are a better choice.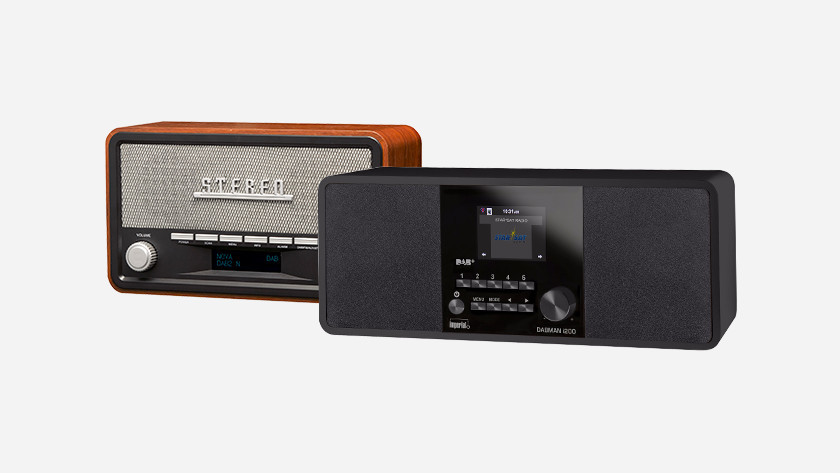 DAB - Digital Radio
A good alternative to analogue radio is a DAB or DAB + radio. These radios have a distortion-free digital radio signal with a high sound quality. With this signal you also receive more channels and extra information such as news and sports results. DAB radio is also known as Digital Radio.
Internet radio
AM, FM, SW, LW and DAB can be received anywhere, provided you have a correct antenna. A fourth option is internet radio which you can receive via 3G, 4G or WiFi. As long as your signal is strong enough, you can easily receive many channels from around the world with internet radio.
Which radio signal do you want to receive?
** AM / FM **: always and everywhere, local channels
** DAB (+) **: anytime, anywhere, local channels, interference free
** LW / SW **: always and everywhere, channels from all over the world
** Internet radio **: channels from all over the world, interference free
3. Are you looking for a radio that suits your decor?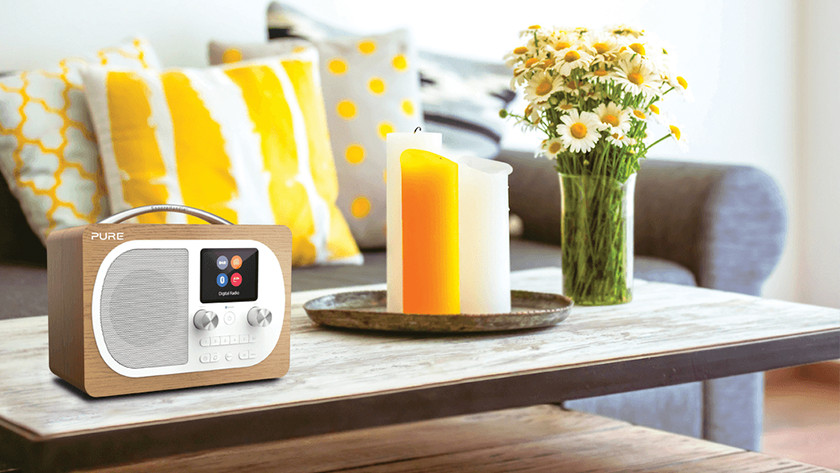 The development of the radio has not stood still. The reception has been greatly improved as well as the sound quality. In addition, there is also constant tinkering with the design of the radios so that there is a radio for every interior. You will also find modern, sleek, stylish radios with us, but also retro radios and cheerful children's radios.
4. What else can you pay attention to when buying a radio?
Connectors
With a radio you probably listen to your favorite radio program. To listen to something else every now and then, there are radios with separate connections. That is why there are also radios with a CD player or docking station for your iPhone or iPad so that you can play your own music via the radio. You can also watch radios with a USB connection or 3.5 mm input. This way you can connect audio carriers such as MP3 players.
Portable radios
With a radio you are not tied to a location. You can receive a radio signal anywhere. Please note that with internet radio you can only receive this signal when you are near a working internet connection. With a radio you can also listen to radio stations or your own music in the garden, on the beach or in the park. A portable radio has a battery and a compact, lightweight design with a handle.
Shower, bathroom or kitchen radios
Do you specifically want a radio for use in the kitchen, bathroom or even in the shower? There are also radios there. These radios are splash-proof or completely waterproof. Please note that if you want to play your own music on the radio, this radio must have Bluetooth.