Advice on sawing machines
You're about to buy a sawing machine. Which sawing machine suits your needs best depends on what kind of sawing you plan to do with it. Because it's important that you use the right sawing machine for the right sawing job, I've made a list of the most common types of saws for you.
---
1. Which sawing machine for which job?
You won't fell a tree with a jigsaw (not very quickly, anyway...) and using a reciprocating saw to cut laminate to size is possible, but far from ideal. In order to give you some idea about which job you can do with which saw, I'll explain the most important types below.
Radial arm saw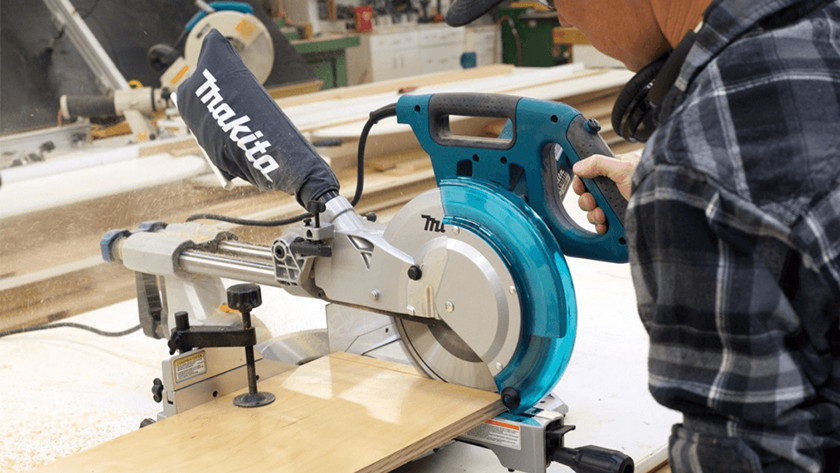 If you use the right saw blade, a radial arm saw is the perfect tool for precision cutting of for instance wooden beams, aluminum, or laminate flooring. Usually, a radial arm saw also lets you cut at an angle, single bevel, or even double bevel. Because of the design of a radial arm saw, sawing very wide workpieces is not possible, although this is less of a problem if it has a pull function.
Job examples:
Cutting (full-width) laminate flooring
Shortening fencing posts
Using a bevel to cut baseboards that end in a corner
Table saw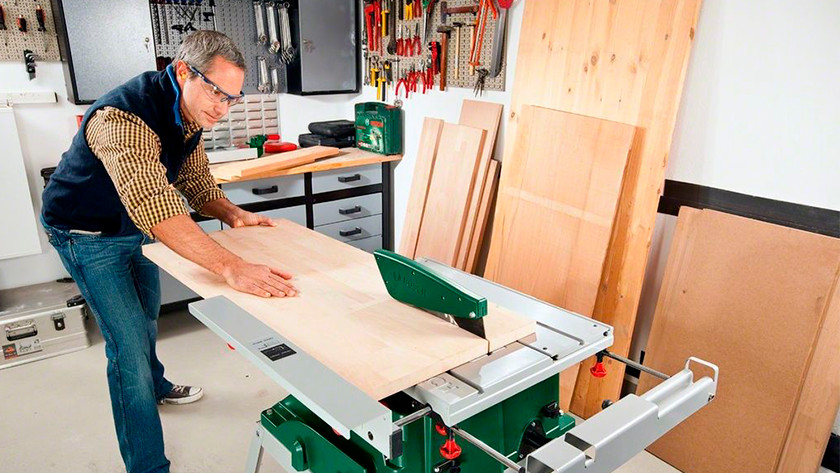 The advantage of a table saw compared to a radial arm saw is the positioning of the blade, giving you the option to cut wider and longer workpieces such as sheet material. Because the table – possibly together with an underframe – supports the workpiece during cutting, you can work very stably and accurately. A table saw is usually equipped with dust extraction and has a swivelling table to allow you to make cuts at an angle as well.
Job examples:
Cutting (lengthwise and widthwise) of laminate flooring
Make a custom-sized kitchen cabinet door
Shaping aluminum sheets
Jigsaw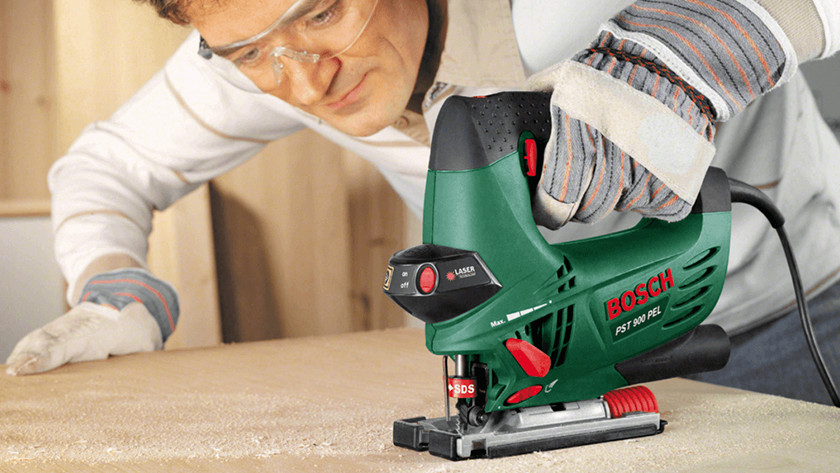 A jigsaw is perfect if you're looking for a machine that gives you both fine cuts and a lot of maneuverability. For instance, if you want to cut figures from sheet material, round of corners, or take "bites" out of wood or aluminum, a jigsaw will let you do it. Features often found on a jigsaw are a laser guide and the option for dust extraction.
Job examples:
Cut out a hole for the sink in a countertop
Shortening PVC pipes
Cutting figures from plywood sheets
Circular saw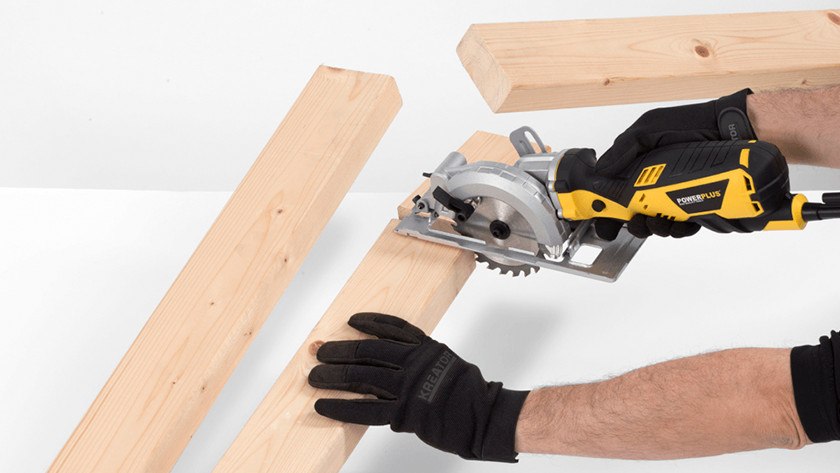 With a circular saw, you can cut – if you have the right saw blade – wood, aluminum, or plastic. Because the saw is not attached to an underframe or workbench, you're completely free to move around. You can use it for longer cuts in larger material, and thanks to it being mobile, you can easily bring it to job sites. If you're planning precision work, it's a good idea to get a guide rail or laser. For working without dust, choose a circular saw with an option for dust extraction.
Job examples:
Cutting (lengthwise and widthwise) of laminate flooring
Using a bevel to cut window frames
Cutting large sheet material
Chainsaw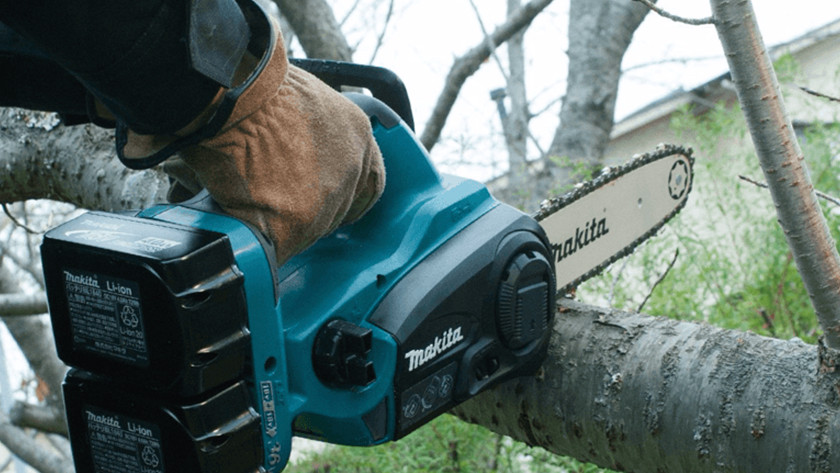 Felling whole trees or cutting the logs to size is something you'd use a chainsaw for, of course. In addition, a chainsaw is very suitable for thinning out tree branches or thick shrubs. Chainsaws can be powered by AC power, gasoline, or a battery. An important consideration is whether you want to work wirelessly or not. The saws are available in different blade lengths and have different levels of power. They can be equipped with handy features like automatic chain oilers and chain brakes.
Other saws
Still looking for a different saw? For instance, a saw for quick and rough cutting of pipes, branches, and such? Check out our reciprocating saws. A bandsaw, on the other hand, is perfect for creatively sawing shapes from sheet material very precisely. Finally, we offer tile cutters for cutting wall and floor tiles down to size with water cooling.
2. Saw blades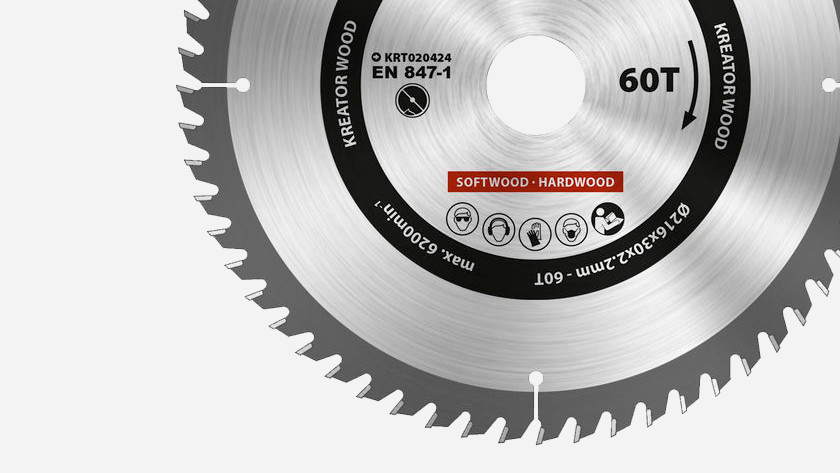 No sawing job is the same. Sometimes, you're cutting soft woods such as whitewood and pinewood. Other times, you're cutting hard woods like mahogany or cherry. Cutting plastic and aluminum is also possible, of course. That's why it's very important to choose the right saw blade for each job. When choosing a saw blade, you have to consider the number of teeth on the blade and how rough you want to cut as well as the material.
3. Are we being safe?
Sawing is a job that requires care. Whether you're attacking a forest with big chainsaw or creating a plywood puzzle with a jigsaw; safety should always come first. Never operate a chainsaw without gloves and hearing and facial protection. When using a radial arm saw, protect your airways with a dust mask.
Did this help you?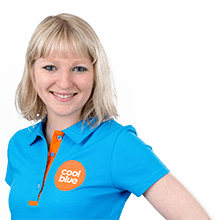 Article by: