What you want to know about your new built-in dishwasher
Sometimes it seems that your new dishwasher is broken or parts missing, while it is not. For example, water in the tub does not mean that the dishwasher is broken, but that it has been tested for water tightness. In this article you will read what you need to know about your new built-in dishwasher.
---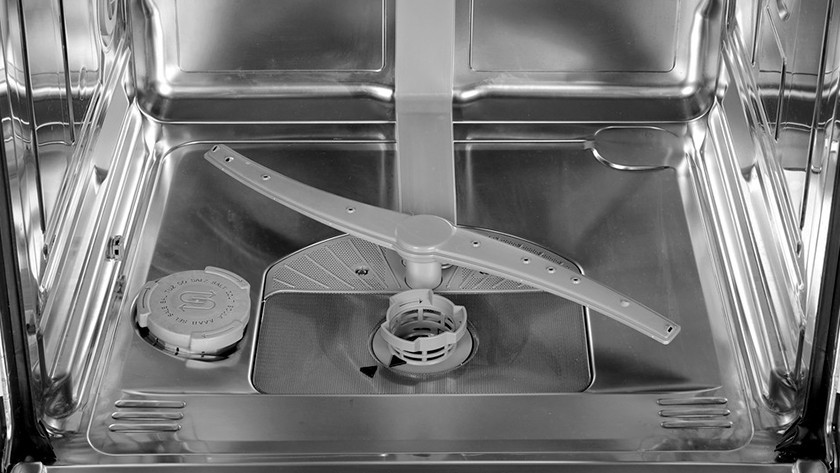 Water in the tub isn't bad
Manufacturers test dishwashers for water resistance. If your new dishwasher is wet on the inside, it means that it has been extensively tested. Nothing to worry about.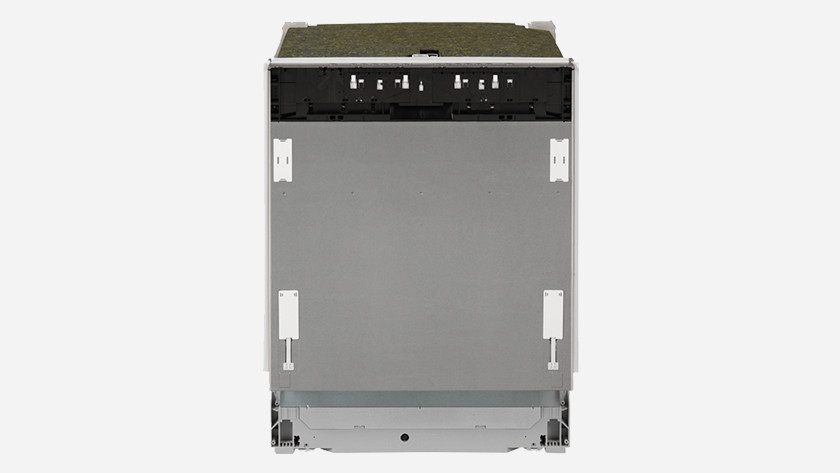 The door opens hard the first time
The door opens difficult the first time, because there is no front panel with a handle on it. You do not have a lot of grip without a handle. Do not hesitate to use a small amount of force to open the dishwasher. Nothing breaks, because there is no lock on it. Once the front panel is mounted, it opens effortlessly.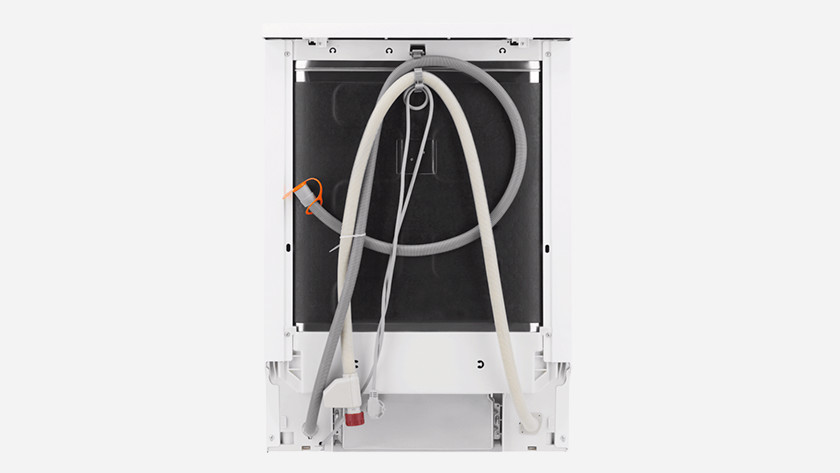 The hind legs are not always visible
To prevent the plastic feet from breaking off when the dishwasher is installed, they are screwed in. Once the dishwasher is in place, you can unscrew the legs with a screwdriver. The manual describes how you do this. Not all dishwashers have two hind legs. In many cases, there is 1 in the middle.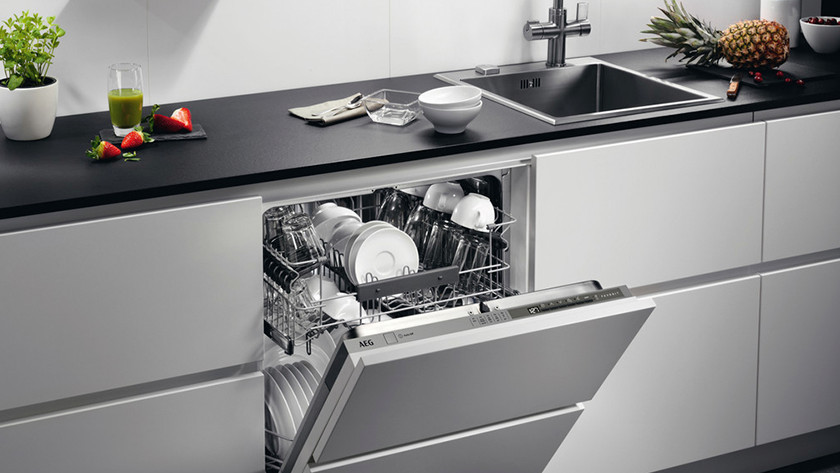 The door should close without door panel
A door without a door panel won't stay remain open because manufacturers take the weight of the door panel into account. Don't worry if the door stays open during installation. As soon as you assemble the cabinet door, the dishwasher will stay open.
Open a fully integrated dishwasher when you test it
With a fully integrated dishwasher, the controls are on the inside. At least that is the case if it is built-in. Do you want to test the dishwasher before installing it? Put the plug in the socket and open the door. Only when you open the door do the lights burn.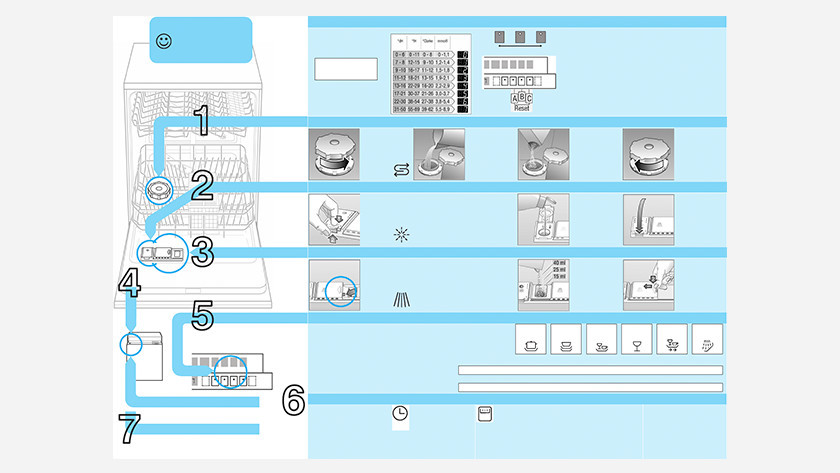 The manual is in the dishwasher
Most manufacturers stop the manual and the installation material in the dishwasher. Always check the inside first and never start working without the user manual. You will find a digital version of the manual on the product page of the dishwasher.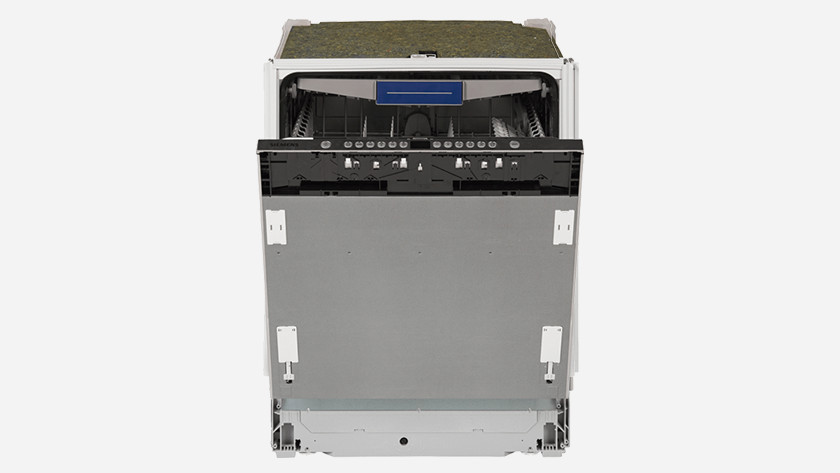 There is no top
Since you build in a built-in dishwasher, it has no real top. The green stuff that you see on some dishwashers is insulation. It muffles sound, so you hear as little as possible when the dishwasher is on.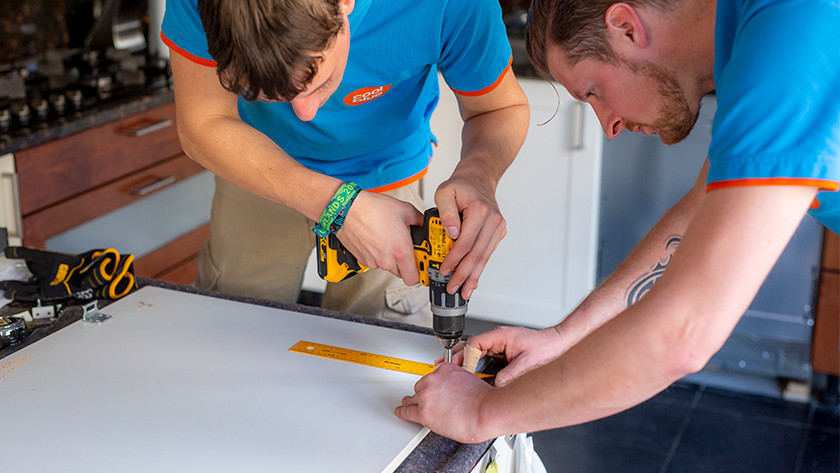 Build in the dishwasher yourself
Are you going to build in your new dishwasher yourself?If you want some help, you can read the article 'How do I build in my dishwasher?' to find out how to build in your dishwasher step by step.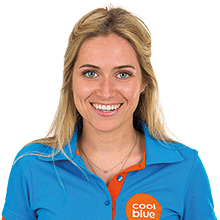 Article by: