Advice on trash cans
Every household has one or more trash cans nowadays. Which trash can you choose depends on the size of your household and the user-friendliness you need. Do you want a trash can that doesn't stand out in your kitchen or do you want a real eye-catcher? On this advice page, we'll explain the different options, to help you make the best choice for you.
---
1. Separate separate or not?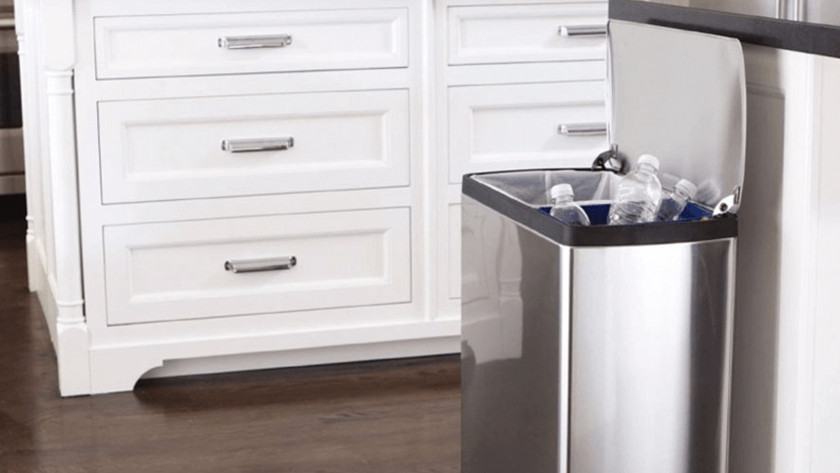 To separate trash, you need a trash can with more than one compartment, also known as a recycler or trash separator. Because they have 2, 3, or more different compartments, you can separate green waste and residual waste and contribute to a better environment. Do you want more space for garbage? Choose a trash can without the possibility to separate waste. Or you could buy an extra waste bin to deposit green waste.
2. How do you want to open the trash can?
There are several ways you can open a trash can. Hygiene in the kitchen is important, so there are different systems to open the trash can without having to use your hands.
Open with a sensor or soft touch
Sensor
The lid opens without touching it.
The lid won't get dirty because you don't have to touch it.
Pay attention to where you place the trash can to prevent unnecessary opening.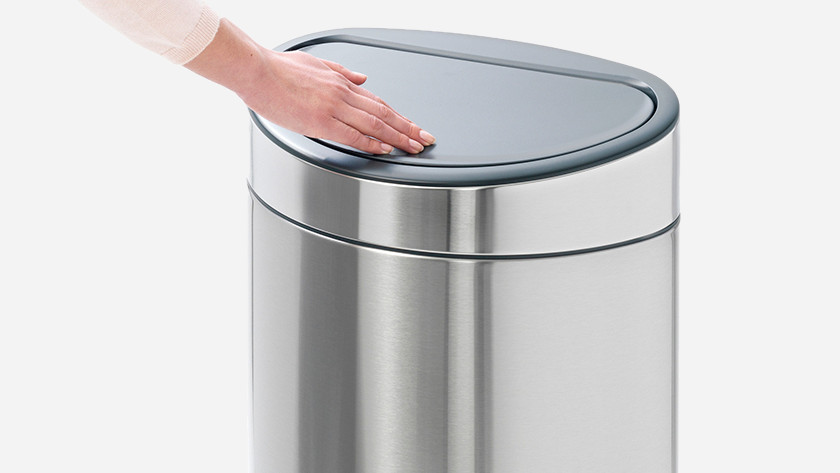 Soft touch
A bit of pressure on the lid is enough to open the trash can.
Lid remains open so you can throw away more.
Because you have to touch the lid, it gets dirty faster.
Open with a foot pedal or swing lid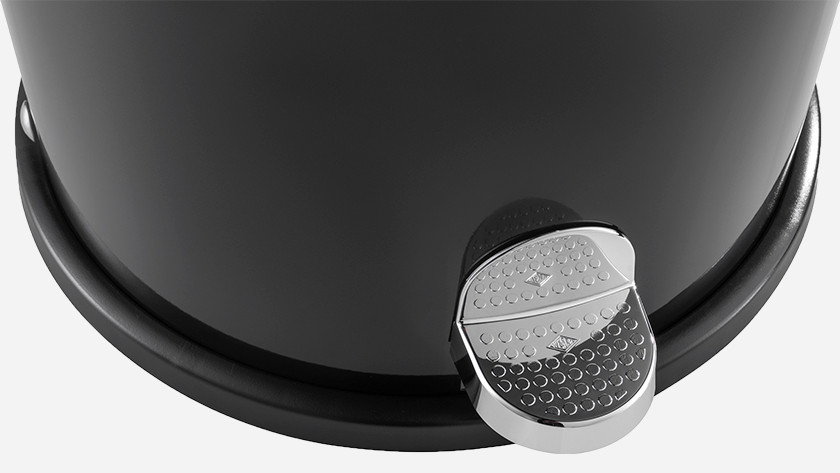 Pedal
Hygienic because you do not open the lid with your hands.
You have both hands available to throw away the waste.
The lid is not detachable with some buckets.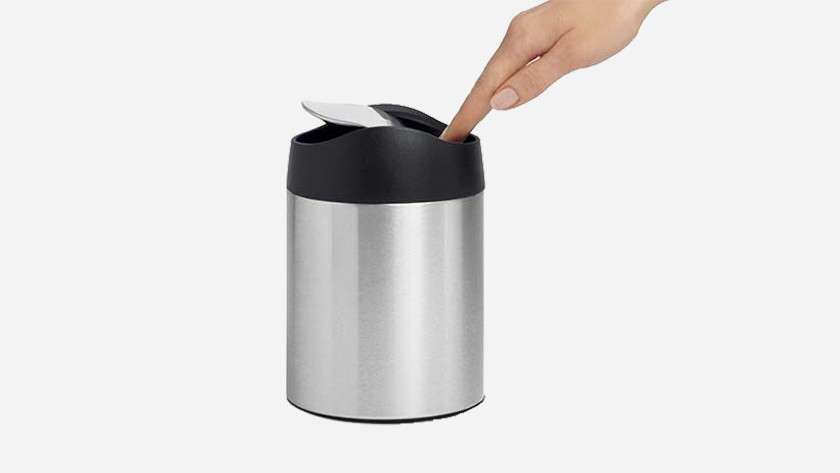 Swing
Only a light touch needed to open.
The lid is removable so you can easily change the waste bag.
Lid quickly gets dirty due to contact with waste.
3. How big is your household?
The size of your trash can largely depends on the size of your household. If your household consists of more than five people, you logically have more waste than if you have, for example, a two-person household. You also need to take into account whether you separate waste and, if so, in what ways you do this. When you separate all sorts of waste, your trash can not be filled as quickly as when you only divide compost, for example.
4. Do you have little space in the kitchen?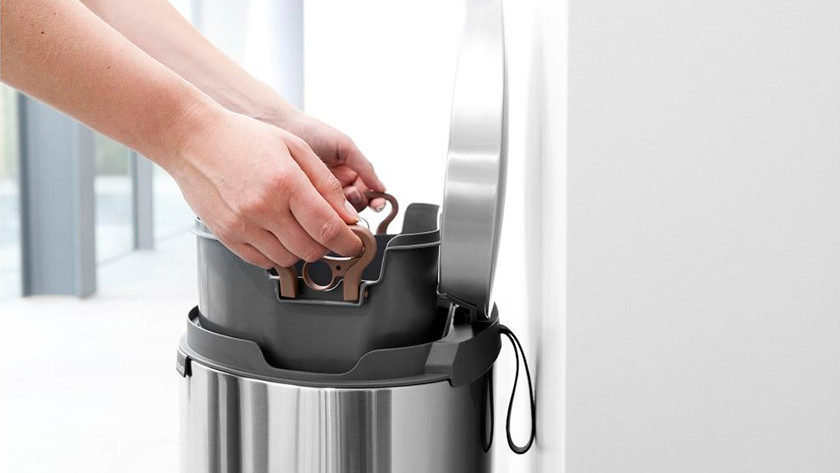 Do you have little space in your kitchen, but still need a bin with a large volume? Then choose a built-in trash can. Here you also choose when you prefer to keep your trash out of sight. Install a built-in waste bin in your kitchen cupboard, so that the bin is not visible when you close the cupboard. That gives a neat and tidy appearance.
5. What else can you pay attention to?
Have you made a choice for a certain type of trash? Then there are a number of other things that you can pay attention to. So you can choose a waste bin with a motion control closure, where the lid silently closes and does not close with a hard blow. This keeps the material of the trash can protected. Have you opted for a stainless steel waste bin? Then you also have the option of choosing a fingerprint proof coating. This coating ensures that fingerprints are not visible. Handy for when you have children.
6. How do you make the best use of your trash can?
When you have made a choice, there are a number of accessories and products that ensure that you make the most of your trash.
Waste sacks: All waste buckets from Simplehuman and Brabantia have a code for the correct waste sack. Universal bags fit into all waste bins.
Odor filters: Stop nasty odors in the trash. Make sure that the fragrance filter fits into your trash can.
Maintenance: Keep your bin clean and shiny with, for example, a stainless steel cleaner and microfibre cloth.