What do you need for audio in your living room?
Whether you like to listen to music and podcasts or just want the best sound for your movie or series, you don't really know where to start your search. Do you need a speaker? Or maybe a soundbar? And which one fits your needs? The assortment is large. In this article, you can read exactly what kind of audio solution you need for your situation.
---
A smart speaker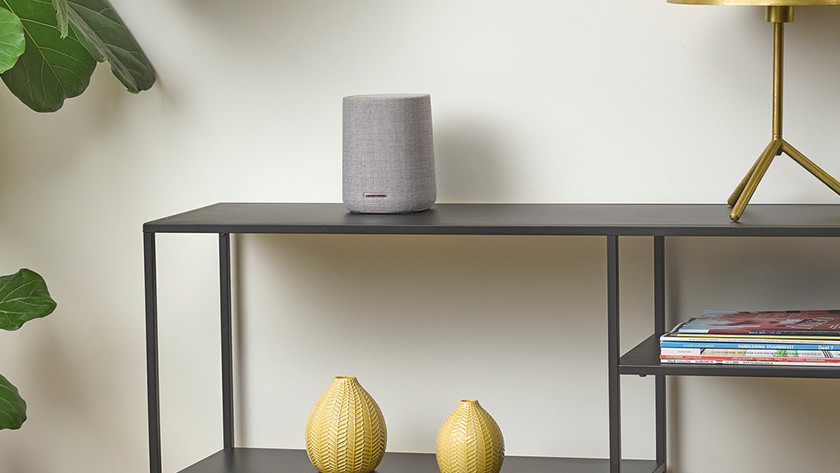 Smart speakers are wireless speakers with WiFi and/or Bluetooth. Sometimes, these have an integrated voice assistant and are compatible with Google Home. This way, you can add the speaker to your smart home and operate it with voice controls. You can easily create a multi-room setup via the app or Google Home. That means you can listen to your favorite music in every room of the house.
Ideal for: a smart house, a multi-room setup.
Less suitable for: people who don't know much about technology, people who want to improve the sound of their TV.
TV audio
A soundbar improves the sound of your television. Thanks to the flat design, the soundbar doesn't stand out in your interior. You can place it underneath or in front of your TV. If you want, you can expand the soundbar to a surround setup with rear speakers. Do you want to experience a deeper bass? Choose a separate subwoofer.
Ideal for: the movie theater lover, people who don't want a distracting speaker in their interior.
Less suitable for: someone who only wants to listen to music every now and then.
A HiFi speaker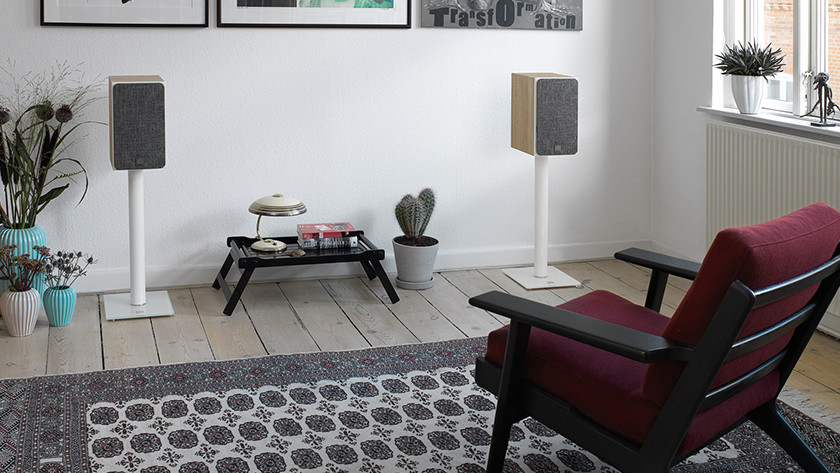 With a HiFi speaker, you listen to high-quality sound. You connect it with a wire, which ensures that there's as little loss of quality as possible. That is because the audio file remains intact. Setting up is easy. Finding the right cables and stripping them if necessary will take up the largest part of your time.
Ideal for: the audiophile or music lover.
Less suitable for: people who don't want cables running through the entire house.
A simple solution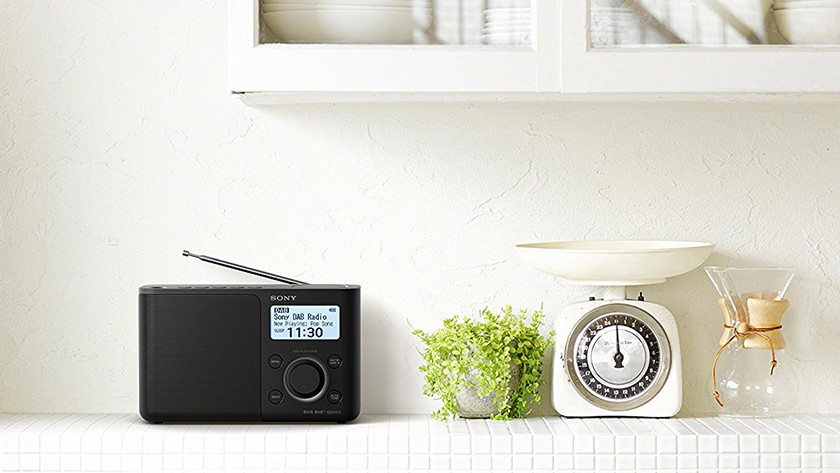 Not looking for too much fuss? Or maybe you're not that technically adapt, but do want to listen to good sound? Stereo sets, radios, or active HiFi speakers are all simple solutions. Do you want more advice on simple speakers? Click on the link down below.
Ideal for: people who don't know as much about technology and music lovers.
Less suitable for: audiophiles.
Wired or wireless
Do you want a wireless or wired speaker? We've divided the speakers into different categories:
Wired to audio source, wired to power: recommended for the best sound quality. For example, a HiFi speaker.
Wireless from audio source, wired to power: recommended for user-friendliness and good quality. For example, a WiFi speaker or soundbar.
Wireless from audio source, wireless from power: recommended if you like to bring your music along wherever you go.
Article by: