What is a mobile PIN device and what can I use it for?
When you have your own company, you probably have customers regularly asking you if they can pay with their debit card. That's very easy nowadays thanks to portable PIN devices. Customers can use these to pay anytime, anywhere. What exactly is a portable PIN device? When is it suitable for you, and what kind of costs come with it? In this article, I'll tell you all about it.
Portable PIN device
With the SumUp Air contactless PIN device, you'll receive payments wherever you want without any problem. Connect the PIN device to your smartphone or iPad via Bluetooth in order to receive bank card or credit card payments.
What's a portable PIN device?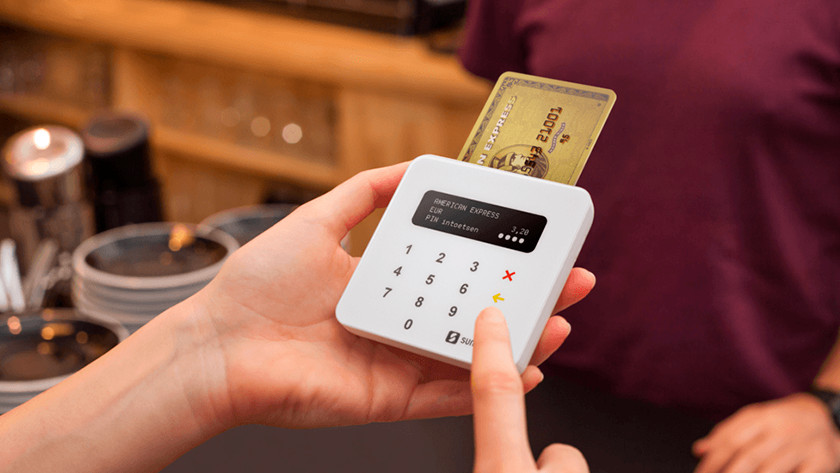 A portable PIN device is a payment system you can use to accept and process PIN payments. This is convenient when you have your own business at home or when you work on variable locations. It allows customers to pay not only in cash, but also with a debit card or credit card. A mobile PIN device brand like SumUp will accept any debit card or credit card. Think of Visa, VPAY, Maestro, and American Express. Paying using Android Pay or Apple Pay is possible too. Contactless payment is possible using the magnet strip, or by sliding the card into the device. The amount paid will then be added to your bank account within 2 to 3 business days.
When is a portable PIN device useful?
A portable PIN device comes in handy for small and medium-sized businesses with a Chamber of Commerce number. It's also useful when you're on the go a lot or when you visit customers at their homes. On top of that, it ensures you won't have to carry large amounts of cash, which is a lot safer, of course. Another advantage of a portable PIN device is its compact size. This allows you to carry it in your pocket without a problem. You won't need to worry about an empty battery with SumUp either, since it will last for at least 500 transactions. You can easily charge the SumUp using the included micro USB cable.
What will I need for it?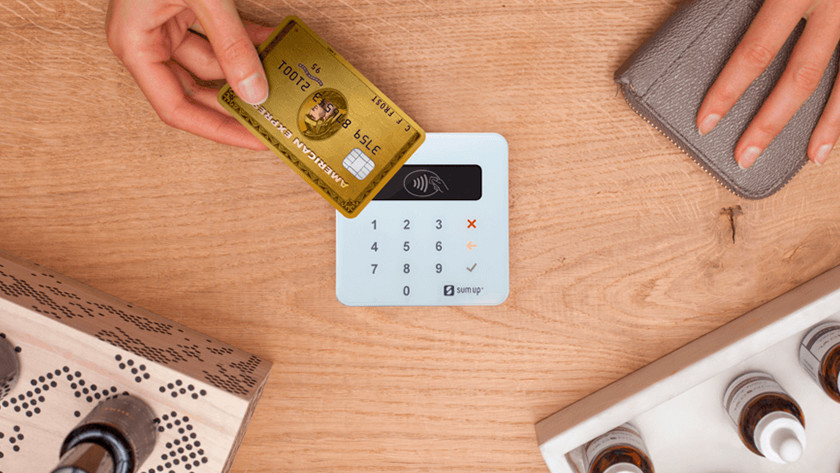 In order to use a portable PIN device, you should first download the accompanying app. Next, create an account and connect the PIN device to your smartphone or tablet via Bluetooth. SumUp works with both iOS and Android, which means it can be used on pretty much any device. Does a customer want to pay? Enter the amount using the app. After this, the payment may be made using the SumUp PIN device. The payment will be registered, and the app will also give you the option of sending a proof of payment to your customer's email address.
How much does a portable PIN device cost?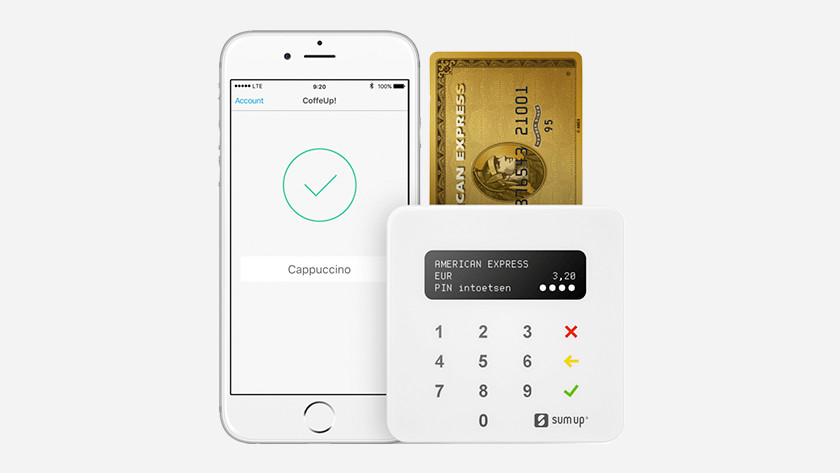 When you buy a SumUp portable PIN device, you'll pay the cost of purchasing the product. There won't be any monthly fees. You do pay a fixed percentage to SumUp for each transaction. On a SumUp portable PIN device, this percentage depends on your PIN revenue. The higher your revenue, the lower the rate you will pay. In the case of SumUp's wireless PIN device, you'll pay between 1.5% and 2.75% per transaction. In Belgium, the transaction rate is fixed at 2.75%.
Conclusion
Do you, as an entrepreneur, want to give your customers the option of paying with a debit card, or are you fed up with having to walk around carrying cash all the time? In that case, a portable PIN device may be a good solution for you. Portable PIN devices are user-friendly, safe, and affordable. They will definitely be an investment in your company.