Explanation on the delivery and installation of your TV
Do you want our installation service to install your new TV and connect it to your peripherals? Make an appointment with our customer service. For € 49.99, our service will make the device ready for use at your home the next day. On this page, you can read how to make an appointment for installation.
Our installation service: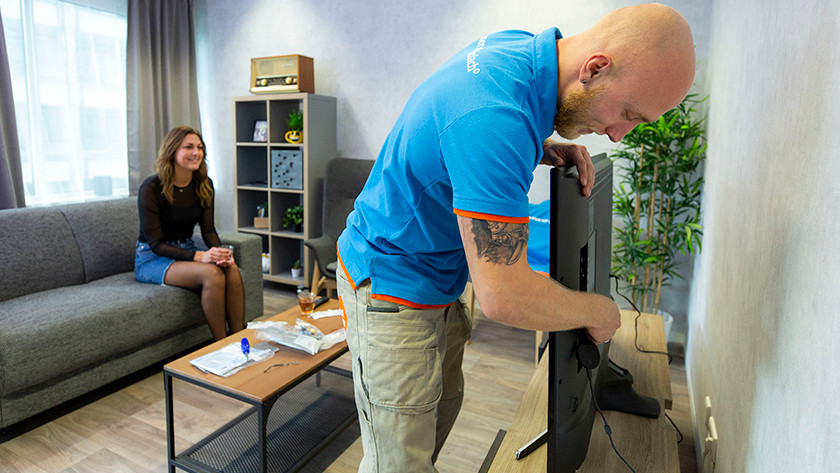 Unpack the TV and mount it on the stand.
Connect the device to a working TV signal and set the channels.
Connect the TV to the WiFi and your peripherals, like your DVD player or soundbar.
Explain how your TV works.
Take your old device if you want to.
How do you make an appointment for our installation service?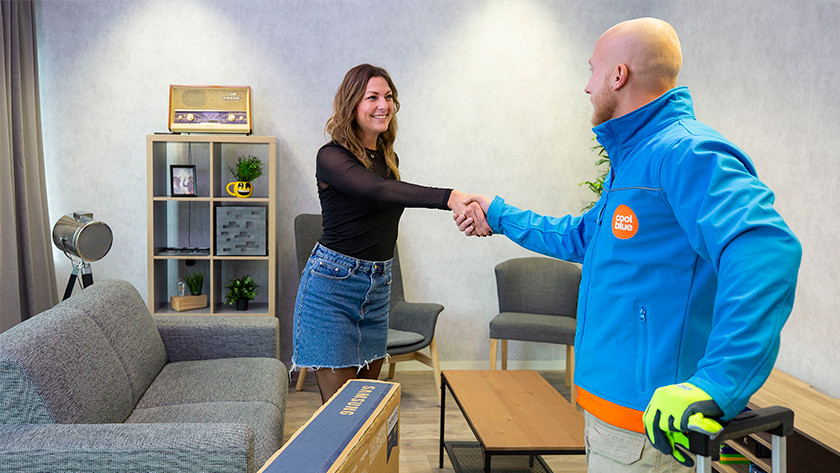 Call us on this number: 010 7988999.
Tell us which TV you want to order and connect.
We'll send you a link to pay for the TV and service.
We'll deliver and install the TV on a day you can choose.
Note: At the moment, we only install TVs with a screen size of 55 inches or smaller. We don't install on Sundays and can't mount a TV to a wall mount yet, unfortunately.
Article by:
Laurence
Television Expert.