What should you keep in mind when buying a fridge?
You go camping with your caravan in France or with the camper through America pull and want a refrigerator for camping. What should you pay attention to when buying a refrigerator for your caravan or camper? In this article you can read which type of camping refrigerator is most suitable for your holiday and what you need to think about when purchasing.
---
Cool box, mini fridge or table model?
Choose a cooler when you do not keep a lot of groceries cool. Because of the higher noise level, it is not suitable when you place it near your sleeping place. A mini fridge has more space for groceries and is also somewhat quieter. Are you with a larger family or do you keep a lot of food in the fridge? Then choose a table model. This also makes a lot less noise and is therefore also close to your sleeping place.
Which connector do I need?
A mini fridge and table model use 230 volts. This is the voltage that comes from all Dutch sockets. With a cool box it depends on the model you choose. Some can also be connected to 230 volts, others use 12 volts.
Which refrigeration system do you want in your camping fridge?
You have 3 different types of cooling systems for in a camping refrigerator. Each system has its advantages and disadvantages. Are you sleeping next to your cooler or mini fridge? Then choose one with an absorption system. If you want an energy-efficient model, choose a compressor system. If you are looking for a cheap camping fridge, then a thermoelectric cooling system is the best choice.
Advantages and disadvantages of cooling systems
Compressor cooling
Connection different: 12V and 230V
Fast on temperature
Low energy consumption
Makes a relatively large amount of noise
Absorption cooling
Connect to 12V, 230V and gas
Less quickly on temperature
Makes hardly any noise
Less energy efficient than compressor
Thermo electric cooling
Connect to 12V and 230V
Slowly on temperature
Makes a lot of noise by fan
Less energy efficient than compressor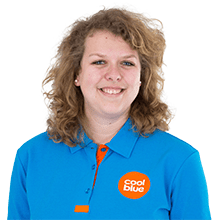 Article by: