Samsung smartwatches
Samsung Galaxy Watch4 Classic
You can scroll through your apps with the rotating bezel and check your notifications on the touchscreen. Choose from 2 colors in 42 and 46mm.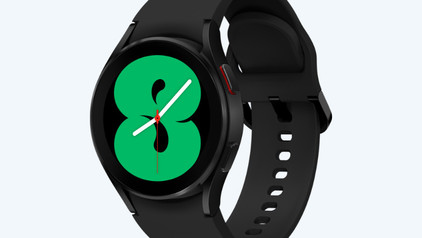 Samsung Galaxy Watch4
View your workout performance on the touchscreen of this lightweight smartwatch. In 4 colors in 40 and 44mm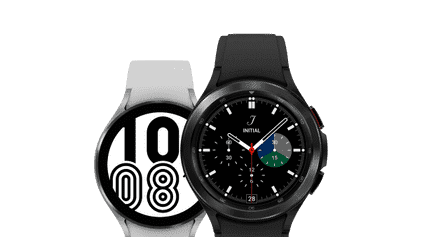 Samsung Galaxy Watches with 4G
With an eSIM, your smartwatch is connected to the 4G network, even if you don't have your smartphone with you. Not every provider offers an eSIM.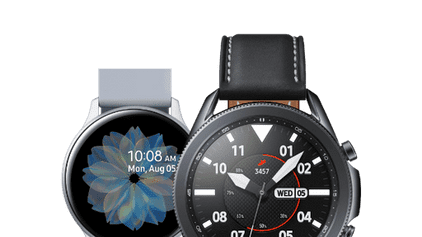 Samsung Galaxy Watch3 and Active2
Keep track of your most important workout performance and check your notifications on the Watch3 and Active 2. The Active 2 is also available as a 4G version.
Compare the Watch4 and Watch4 Classic models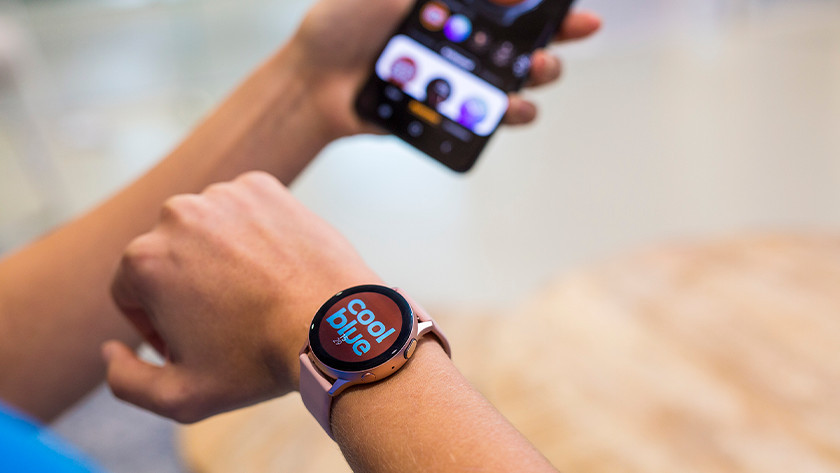 Connect to your phone
You can connect a Samsung smartwatch to your phone with the Samsung Wearables app. Watches up to the Watch3 work via the Tizen operating system, and newer watches work via Wear OS. Be sure to check if you have the required Android version to connect a smartwatch. Samsung watches up to the Watch3 work with the iPhone 5 and higher. Some functions like messages don't work well if you connect your watch to your iPhone. The Samsung Watch4 doesn't work with iOS.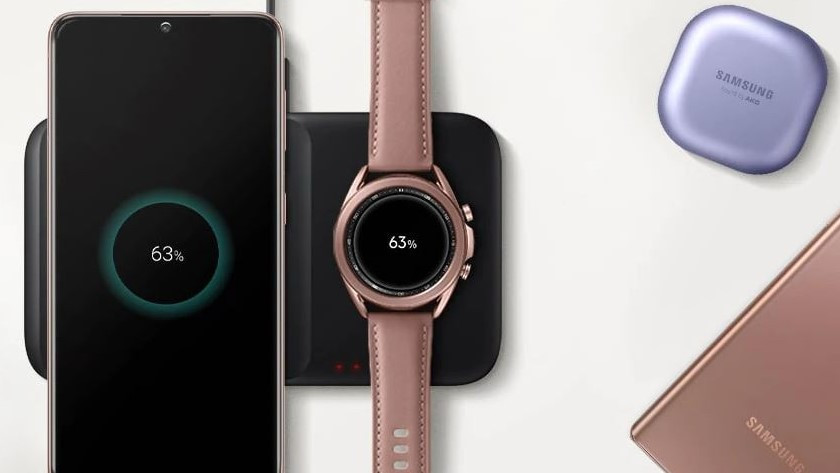 Samsung accessories
To make optimal use of your smartwatch, you can combine it with accessories. For example, you can connect your Samsung Buds to your watch to listen to music or make calls on the go. You can also choose watch straps of different materials to personalize your smartwatch and wear it comfortably when you exercise. Do you want to charge multiple devices at the same time? With the Duo Pad charger, you can charge your smartwatch and your smartphone or wireless earbuds. With a screen protector, you can protect your screen from scratches and bumps.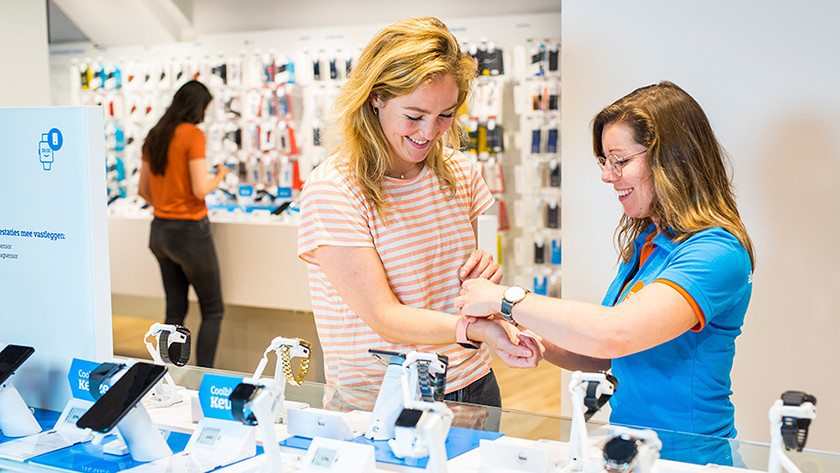 Test in the store
Are you excited about the Samsung smartwatches, but you're not completely sure? In the store, you can view the colors and the sizes. Try the watch on your wrist, for example. You can also test the smartwatches, so you can be sure if it's something for you. Make an appointment for advice via the link below, or simply visit us in one of our stores.
Compose your bundle
Select the accessories for your Samsung Galaxy Watch. That way, you'll have everything to make optimal use of your Samsung Galaxy Watch.