Register for the Asus Reliability program
You're about to register your new Asus laptop for the Asus Reliability program. With this reliability program from Asus, you're guaranteed to get your money back in case of a technical defect in the first year. The product is also repaired free of charge by the Asus service center under warranty. You'll then have your money back and a working product. Follow the 3 steps below to be eligible for a refund via the Asus Reliability program.
1. Registration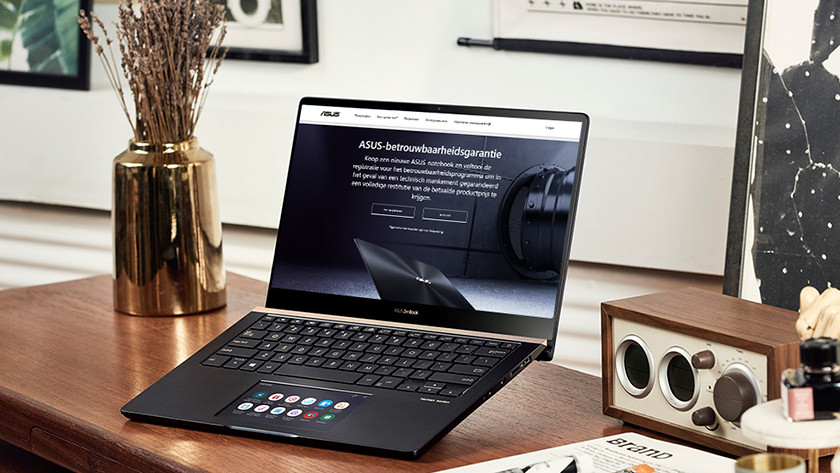 Within 15 days after purchase, you register the Asus laptop via asusreliability.com. The purchase date counts as day 1. You upload your Coolblue invoice to prove the purchase date and to be eligible for this program. The eligible products are all new notebooks of the Asus brand (including convertible laptops, 2-in-1 laptops, and Chromebooks). You can register your product until 30 December 2019 at the latest.
2. Reimbursement
Is there a technical defect? Then go to the Asus technical support website (www.asus.com/nl/rma). On this website, you can report defects and plan a repair time. Has the repair been completed? Then go to the Asus Reliability website (www.asusreliability.com) to claim the reimbursement of the purchase price.
3. Claim
Has your Asus product been repaired in 8 days and within 365 days after the purchase date due to a technical defect? Request a full refund of the purchase price within 30 days after repair via the Asus Reliabilty website. You must upload the repair certificate and the report from the repair center for this. Within 30 days after your application's been approved, you'll be reimbursed via a bank transfer.