Dyson Cyclone V10 stick vacuum cleaners
To quote founder James Dyson: "The Dyson Cyclone V10 is so powerful, we've stopped developing corded vacuums." But what makes these stick vacuums so special? And does it really replace your regular vacuum? I tested it for you.
V10 engine and cyclones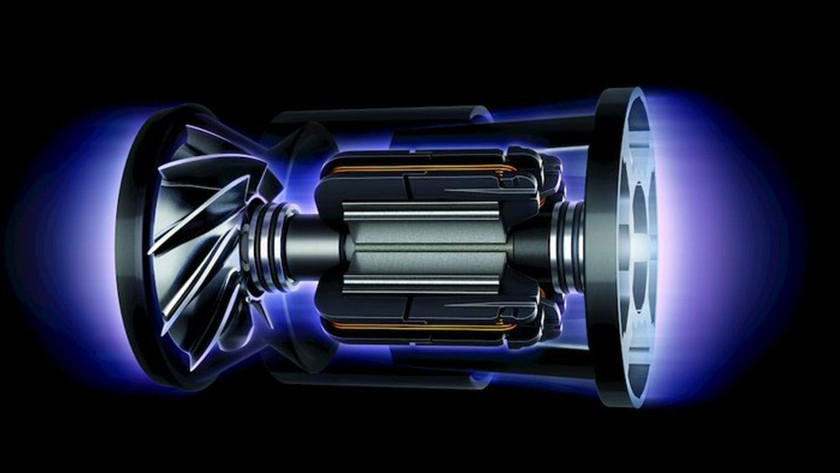 The completely straight design feels like you're holding a powerful weapon or a Star Wars Lightsaber. In addition to its powerful appearance, the design also has a purpose. Because the suction power doesn't encounter any obstacles That way, the powerful V10 engine retains all suction power at 2000 revolutions per minute. As a result, a stick vacuum equals the suction power of a regular vacuum for the first time. The 14 cyclones ensure that the suction power remains high, even when the dust container is full.
Battery life and suction settings
Compared to its predecessors, the battery of the Cyclone V10 lasts a lot longer: between 45 and 60 minutes in the lowest setting. This lowest setting is 1 of 3 possibilities on the stick vacuum. The highest setting is the turbo mode, which you only need when vacuuming carpets or low pile carpet. The middle setting is good for large dust clouds or more stubborn dirt, such as pet hairs. You can vacuum the whole house on one charge, and because it doesn't have a cord, you can take it outside to vacuum the car.
Dust reservoir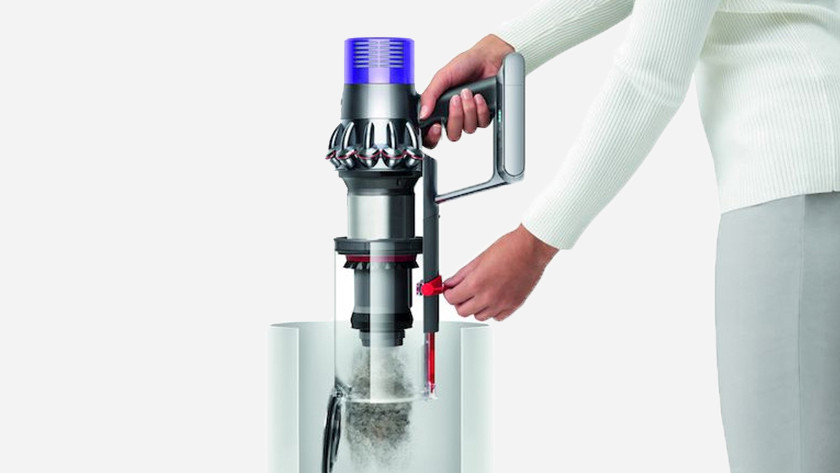 Speaking of the dust container, it's larger than all previous Dyson models. With 40% more content, you have to empty the reservoir less. Is it finally full? You can empty it above the trash can. Due to the straight design, you won't come into contact with the dust, and you can empty the reservoir without dusty hands.
Different models V10
Suitable for hard flooring, wood flooring, and low-pile carpet
|
45-60 minutes of vacuuming
|
87-decibel noise level
The V10 series has are different models: Motorhead, Fluffy, and Absolute. The Motorhead can be used on hard floors and carpet, because of the powerful, electric brush. This model has the least amount of accessories. The Fluffy has special soft brushes for hard, vulnerable wooden floors and has several small attachments. The Absolute is the most extensive stick vacuum in this series. It comes with brushes for all floor types and the accessories you need for all situations.
Conclusion
The Dyson Cyclone V10 stick vacuum is truly a revolutionary vacuum. Did Dyson create a new trend in the field of vacuuming? Maybe in a couple of years, we won't see any 'regular' vacuums anymore, and we'll all be vacuuming without a cord. We can't predict the future, but with this V10 stick vacuum we're well on our way to that scenario. Do you want one? Check which of the 3 Dyson Cyclone V10 models suits you best.