Panasonic offers practical landline phones for the whole family
Panasonic phones are known for their excellent and clear sound quality. The phones are easy to use and they also have many useful and easy options that allow you to optimize your phone calls. The combination of user-friendly functions and functional design makes a Panasonic phone suitable for the whole family.
Best-sold brand in Europe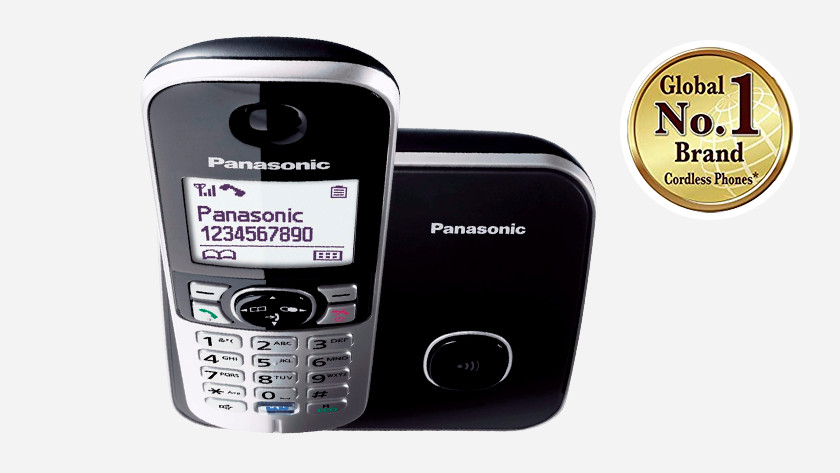 Panasonic has been the best-sold brand of DECT phones in Europe since 2003. The brand is known for their high reliability and quality. The devices fro Panasonic have a functional design and are easy to use. The models are available with 1, 2, or even 3 handsets and in different colors and designs. Whether you like to manage an extensive contacts list, use backlit keys, or need hearing aid support, you can find your favorite model in the extensive DECT assortment.
Source: www.panasonic.com/global/consumer/home_communication/telephone/global_no1.html*
Phones with an optimal brightness
Panasonic KX-TG6823

Panasonic KX-TGE212

Panasonic KX-TG6813
Panasonic phones are known for their excellent and clear sound quality. It's not great if you can't hear your friend or family properly. Thanks to the crystal clear call quality of Panasonic phones, you're always up to date on what everyone is up to. The phones are easy to use when it comes to the basic functions, but they also have many convenient and easy options that let you optimize your phone calls.
Highly secured with a long battery life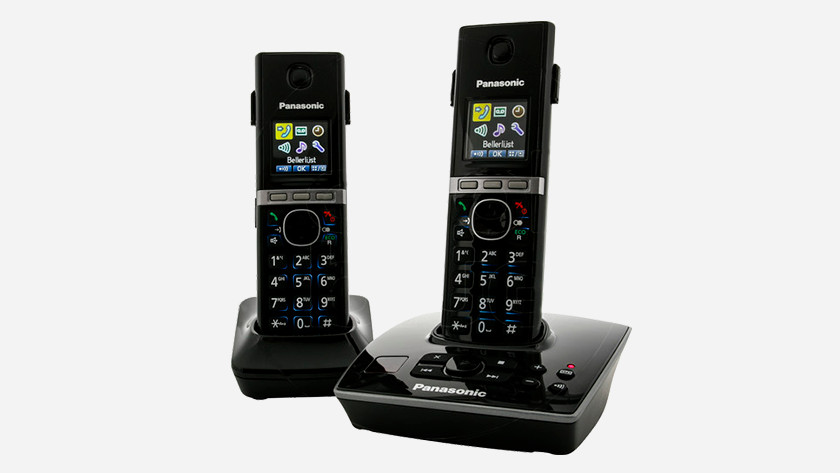 The Panasonic DECT phones are extra secure, because the communication between the wireless handset and the base station is encoded with a password. The encoded password is changed regularly, so the high security level can be maintained. The battery with a large capacity provides a talk time of 16 hours. With this battery life, the handset can also be on stand-by next to the base station for about 8 days.
Compatible with hearing aids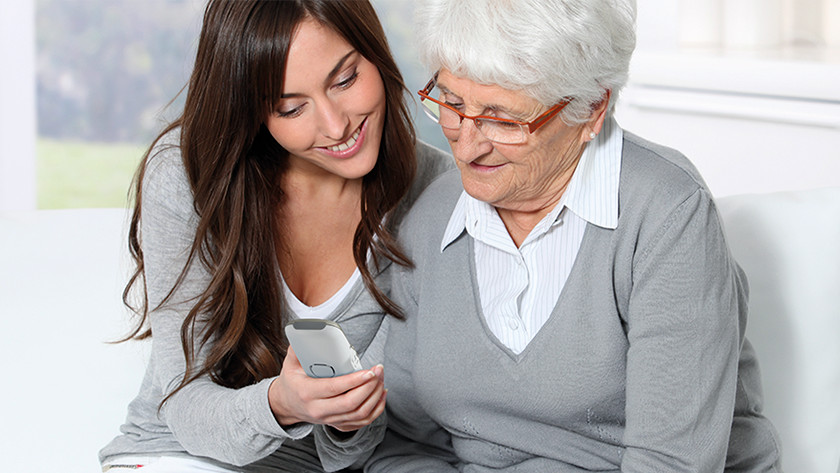 The comfort of a wireless Panasonic phone is also available for people with a hearing aid. Panasonic phones allow you to make calls without white noise. People's voices can vary just as much as their hearing. These phones ensure that you can understand all your conversation partners properly. You can easily change the volume during the call to adjust the high and low notes in the voice of the person you're talking to.
Elegance and comfort
Panasonic KX-TGE212

Panasonic KX-TGE212

Panasonic KX-TGE212

Panasonic KX-TGE212
The Panasonic DECT phones are exceptionally easy to use, because Panasonic always keeps the user in mind while they develop them. The handset has large keys and fits in your hand perfectly. A large LCD display provides maximum ease of use and the large letters and numbers are easy to read thanks to the high contrast. The ergonomic handsets follow the natural shape of your hand, so they're comfortable to hold. Style and comfort go hand in hand.
Block unwanted numbers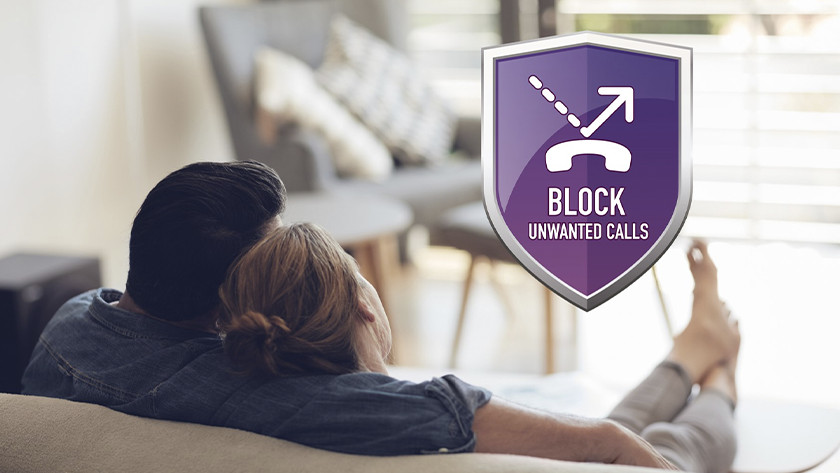 With the landline phones from Panasonic, you can block unwanted numbers with one press of a button. Do you keep getting unwanted calls from telemarketers or a 0900-number? Press the Call Block button when your Panasonic rings. The device automatically adds the phone number to the list of blocked numbers. The KX-TGB61 series can block up to 50 registered phone numbers. With this function, you'll never be bothered while you watch television or read a book.
Did this help you?