Everything on Vogel's wall mounts
With a Vogel's wall mount, you'll not only save room in your interior, but you'll also get more enjoyment out of your TV. Hang the TV as close to the wall as possible, or adjust it to suit your viewing position with a tiltable or pivotable mount. This way, you can create the best viewing experience in any room, no matter if it's your living room, your bedroom, or your kitchen.
Vogel's 6 reasons to buy a Vogel's mount: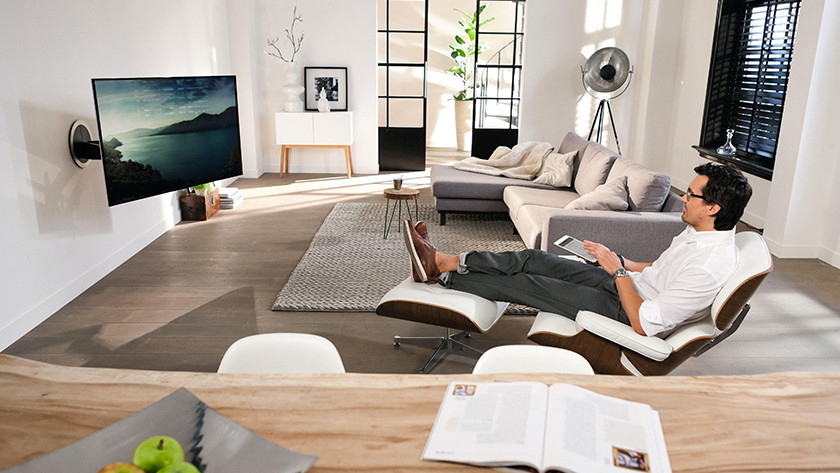 The products are of high quality.
The assembly and use are very simple.
Your belongings stay safe.
There's a mount for any kind of usage situation.
The mounts match the design of your TV.
Vogel's has received several awards.
Made for OLED TVs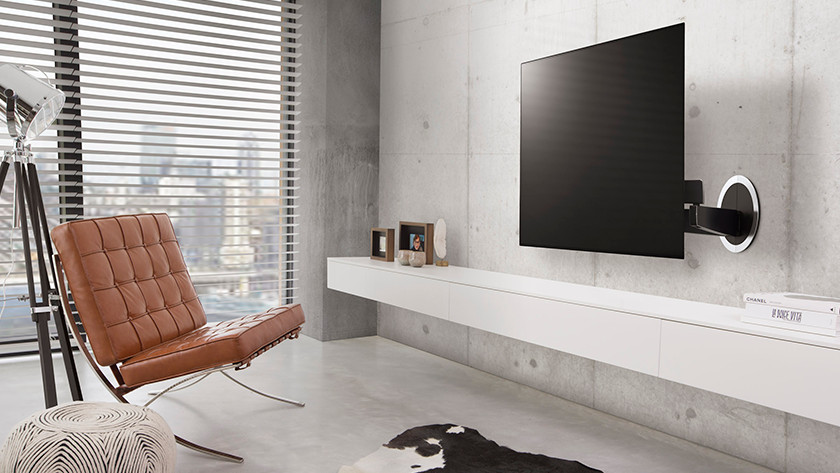 Vogel's has developed special mount to optimally protect thin OLED TVs. The NEXT mounts have impact protection, for example. The mounts can't tilt, since pulling down an OLED TV can cause damage. Every rotatable mounts is very touch-sensitive, so you don't need a lot of pressure to turn it. If you want user-friendliness, choose a motorized wall mount. These mounts automatically rotate to the set position. When you're done watching TV, it'll return to the base position.
The Quality Signature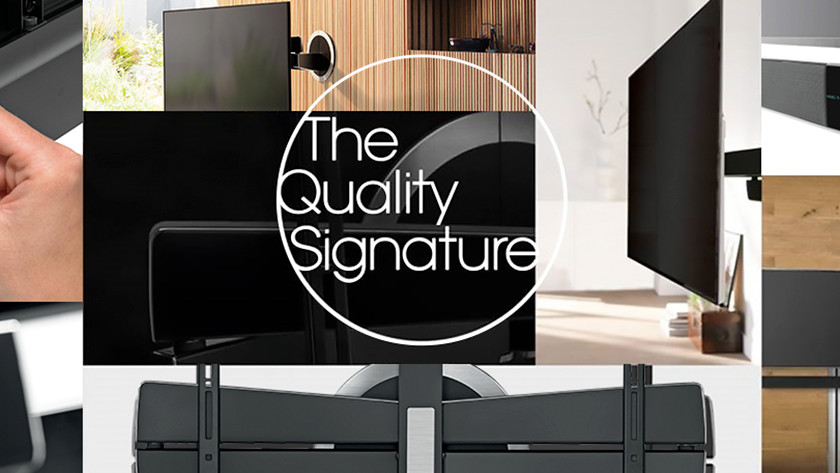 Every Vogel's wall mount has the following 5 properties: user-friendliness, design, innovation, reliability, and easy assembly. These features guarantee its high quality.
User-friendliness
At Vogel's, a comfortable user experience is valued above all else. The intuitive design of the mounts seamlessly match your television and accessories, without sacrificing the quality of your devices. This way, you can still easily access all the connectors after hanging up your TV.
Design
The wall mounts' design is not only neatly finished, it's also user friendly. When designing the mounts, Vogel's considers your interior and the way you use your devices. This allows for easy assembly.
Innovation
Vogel's is always looking for ways for you to get more enjoyment out of your product. That's why they develop smart solutions for any situation. Think of an electric wall mount that automatically turns to the position you've set for it.
Reliability
Every wall mount is extensively tested, and they all receive a TÜV certificate. This means they can carry up to 3 times the indicated weight of the TV. Thanks to the high reliability, you'll get a lifetime warranty on almost every product.
Easy assembly
Every mount comes with mounting materials and a user-friendly manual. The videos on Vogel's YouTube channel give you extra help with the assembly. If you have a mount from the WALL series, you can download the convenient installation app. If you still can't figure it out, Vogel's advice and support team is ready to help.