Action cameras: what should I pay attention to?
You need an action camera to record all your best stunts from a different perspective, but you're not sure where to start. In this article, I'll introduce you to the wonderful world of the action cameras. After reading it, you'll know exactly what to keep in mind when choosing the best camera for you.
---
Image quality: what can I choose from?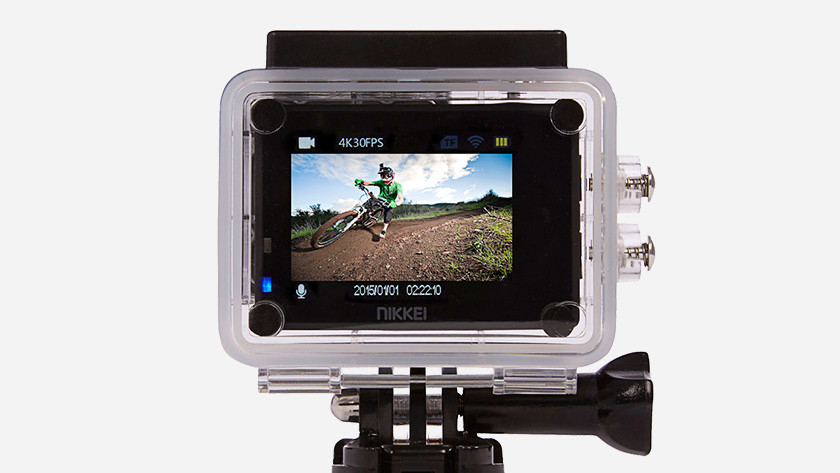 The quality of the images you record with an action camera is determined by the size of the image sensor. The larger the image sensor, the better the image quality. Most action camera's record in HD Ready or Full HD quality. There are also cameras available that let you record in 4K; 4 times sharper than Full HD. 4K is slowly becoming the new standard in television and movie quality.
Video functionality: what can I do with an action camera?
Slow motion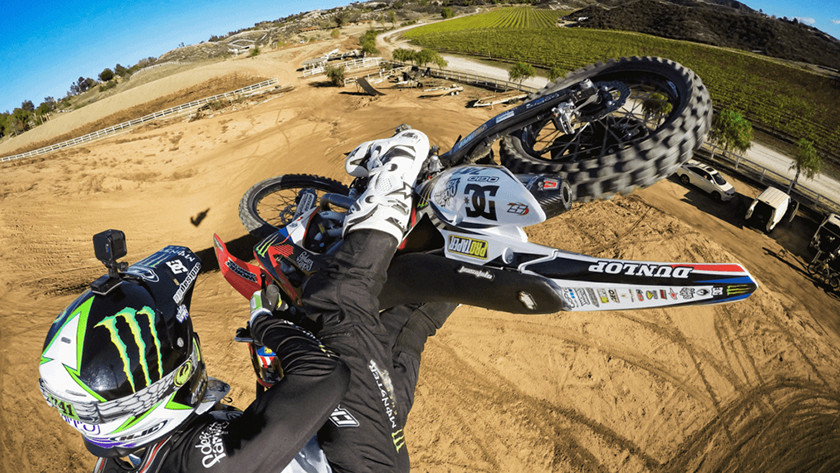 Most action cameras let you record in creative ways in addition to normal recording. You can, for instance, make slow-motion videos. Whether you can create a slow-motion video with your action camera, depends on the number of frames per second (fps) that it can handle. 60 fps allows you to play back a video slowed down significantly, creating a proper slow-motion effect. Many action cameras are equipped with a pre-programmed slow-motion mode. If you use that, you don't have to set the number of fps manually.
Time-lapse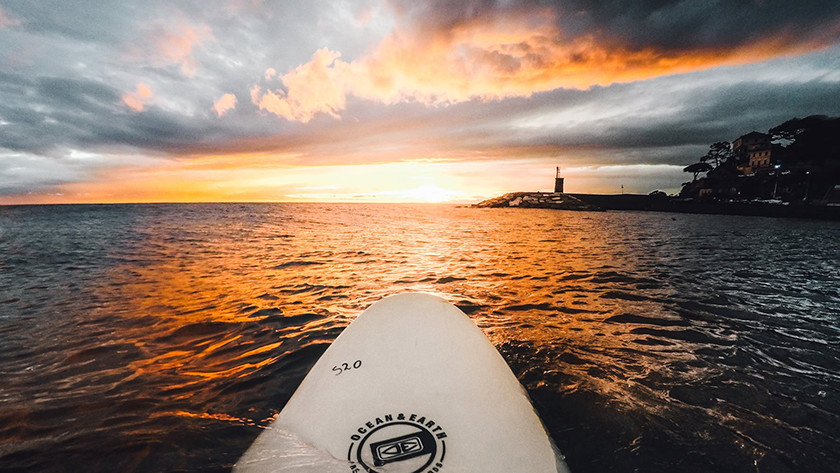 You can record a time-lapse video by reducing the number of frames per second and than playing back the video at normal speed. You can use this to, for instance, create a cool video of the rising sun. Just like with the slow-motion mode, many camera's have a special function for creating a time-lapse video. You can also choose to set the fps manually afterwards. Don't forget to get a tripod if you plan on making time-lapse videos, as the camera will record for a long time.
360 degrees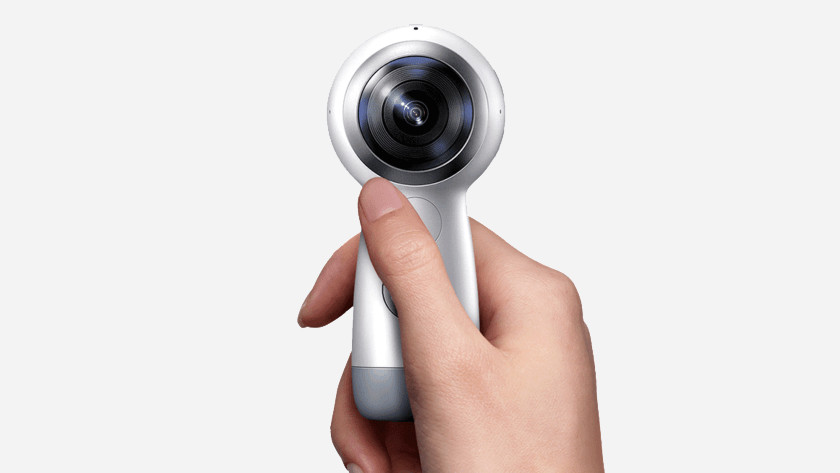 If you want to make a 360-degree recording capturing everything around you, you need a 360-degree camera. The action cameras described in this article won't let you make 360-degree recordings. On the other hand, you can't make other types of videos with 360-degree cameras. That makes a 360 degree camera more of a nice gimmick.
Waterproof
Usually, you use an action camera to record a sports moment or other cool activity. That means theses cameras have to be rugged. That's the reason why action cameras are compact and have a limited number of buttons. Most models don't have an LCD either. As a result, most action cameras are waterproof. Are you planning to use the camera for recording water sports? Check if the device is truly waterproof and not just splash proof.
Connectivity: how do I share my videos?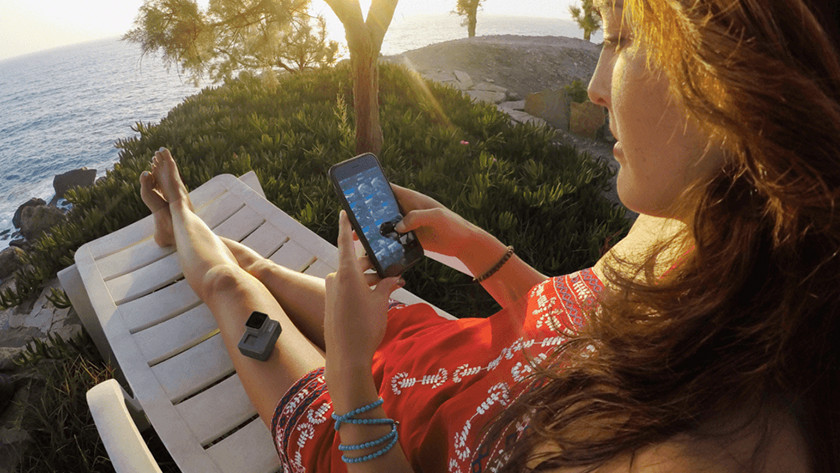 Because an action camera isn't ideal to play back your recordings, most of the models have apps available to do that. Such apps also let you change the settings of your camera, meaning you don't have to bother with the tiny buttons. In most cases, the app also serves as a remote. If you want to use an app, the action camera needs to have WiFi connectivity.
Usage: what do I use to mount an action camera?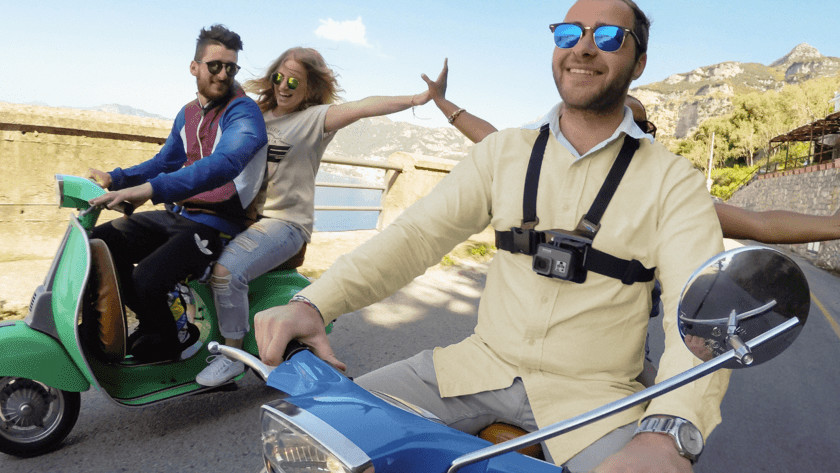 When recording your action, you don't want to have to hold an action camera in your hand. That's why the camera comes with an attachment that lets you attach it to a mount. There are mounts available to mount your action camera on a motorcycle, car, or surfboard for instance. In order to create stable recordings, you can use a chest mount to mount the camera on your chests. There are also mounts available that let you mount your camera on your head or helmet.
Accessories: what extras should I get?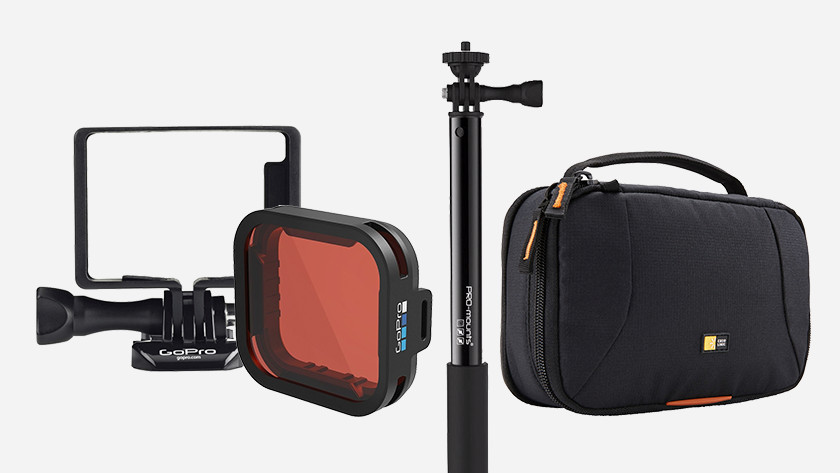 If you're looking for a waterproof action camera, you can either choose a waterproof model or get a waterproof casing. This makes the camera waterproof. In addition, there are casings that make your action camera float or suitable for professional diving adventures. A lens filter us used to correct the colors in the image. A tripod makes it easier to hold the camera or place it somewhere. A bag is used to protect it.
Comparison: GoPro vs other brands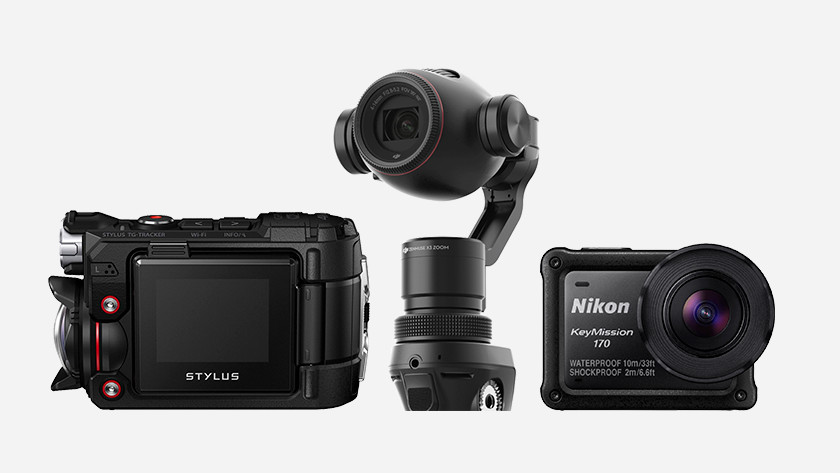 GoPro is the most popular brand of action cameras. The brand is known for its image quality and versatile cameras that can be used in any situation and sports. That doesn't mean there aren't any competitors of course. Sony also offers action cameras that are similar in quality to the GoPro models. If you don't want to spend a lot of money on a camera, you can choose from brands like Salora. With these camera's, you can make recordings of solid quality.
Did this help you?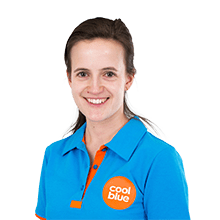 Article by:
Sanne
Video Camera Expert.