How do I connect my printer to Windows 10?
You want to add your printer to your windows 10 laptop or desktop. There are different ways to connect your printer. Fortunately, installing your printer does not take much time, so if you follow the steps below, you can get started quickly.
Method 1 - directly from Windows 10
Do you want to install the printer without using the software that the manufacturer has supplied? Then choose an installation from the Windows 10 settings.
Connect your printer with a printer cable. If you want to install your printer wirelessly, look at Method 2.
Click the start button
Go to Settings> devices> Printers and scanners.
Click on 'add a printer or scanner', the button with the + icon.
Windows 10 will now search for your printer, this can take a while.
Choose the printer you want to install and click on 'add'. In the list under 'Printers and scanners' you can see which printers are installed. Is your printer already in the list? Then it is ready for use.
Method 2 - with the manufacturer's installation software
The manufacturer of your printer usually provides an installation file with which you can install your printer. In addition to drivers that control your printer, it also contains additional software, for example to edit photos or to use advanced functions of your printer. Read on our advice page how to install the software for your brand.
Problems during or after installation
You've now successfully connected your printer. Are you still running into something? Check out our advice pages on how to solve the problem. These include pages for when your paper is jammed or for when your printer is no longer printing pages.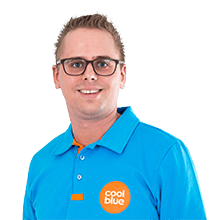 Article by: