How do you choose an alarm system?
You want to protect your home from burglary. An alarm system offers a solution. Do you know what you should pay attention to when purchasing an alarm system? What should an alarm system consist of for good protection against burglary? We'll gladly give you advice to help you find the best alarm system for you.
---
1. How do you want to connect your alarm system?
All alarm systems in our shop are wireless. This means you'll connect all accessories for your alarm system to the main panel wirelessly. How you connect an alarm system varies between alarm systems. For example, it might connect via the Internet, a mobile network, or the landline. Below, you'll read what the differences are.
Mobile network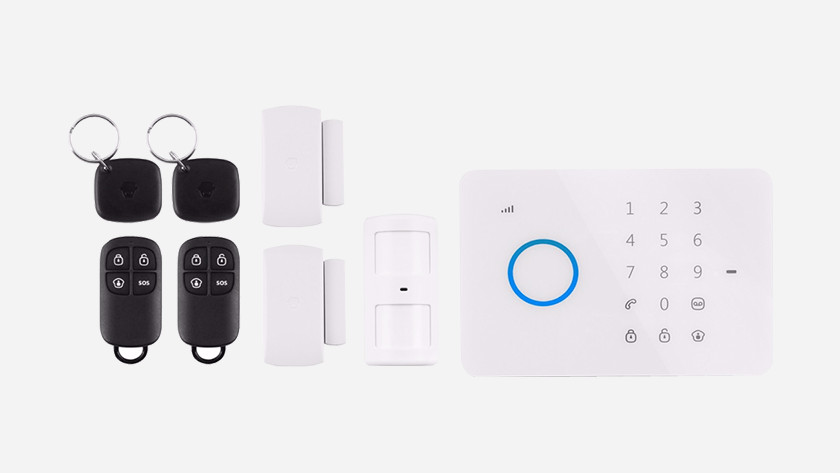 Alarm systems with SIM cards keep you updated using SMS. The system may also call you. Do remember that an alarm system with a mobile network always requires a SIM card for it to work. In addition, there should be calling credit on the SIM card. When that's not the case, the system won't send you updates about any alarms at your home.
Landline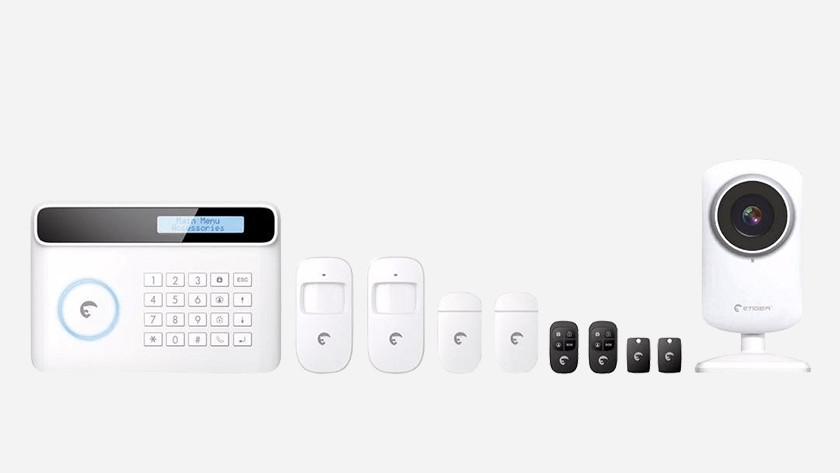 On an alarm system with a landline, you set a number of phone numbers on the alarm system. When the alarm goes off, the preset phone numbers are immediately called and informed.
2. How do you want to be notified?
As you've just read, there are various ways of connecting your security system. These different connections also come with different notification settings. Below, you'll read about the possibilities.
Smartphone app
Want to be kept up to date on events at home anytime, anywhere? Choose to receive alarms via an app on your smartphone.
SMS
Receive an SMS message from your alarm system the moment the alarm goes off.
Email
Being warned via email is possible as well. This way, you won't be disturbed right away, but you will be informed about trouble at home or in the office. When setting up the alarm system, you'll set a number of email addresses, so you decide who gets informed when the alarm goes off. You can also receive emails when the alarm is switched on or off.
Phone call
Want to be called by your alarm system when the alarm goes off? In that case, choose an alarm system that keeps you up to date using a phone call. Several phone numbers can be programmed on these systems. This way, everyone is informed about trouble at home or in the office at the same time. This option doesn't necessarily require a smartphone.
Audible alarm
A sound alarm alarms you and surrounding residents immediately with a loud noise when there's trouble. Apart from that, the odds of the burglar being startled by the loud audio signal and leaving immediately are high.
Light alarm
A siren is a useful addition to your alarm system. An alarm light alarms you using strobe light flashes. These light flashes diminish the burglar's eyesight. On top of that, the light flashes will immediately alert the neighbors that something is going on.
3. What extra options do alarm systems have?
Controls
There are various ways for controlling an alarm system: from physical buttons to a touchscreen, or via an app on your smartphone. Which of these has your preference is a personal matter. Your choice also depends on the devices you have at your disposal. That is, not everyone has a smartphone, which removes the possibility of an app-controlled alarm system.
Backup frequency
An alarm system communicates with the connected sensors via a certain frequency. Several frequencies are available. Unfortunately, frequencies are sometimes plagued by white noise, which disrupts the communication between the sensors and the alarm system. In order to prevent this, most alarm systems have a backup frequency. If there's white noise on one frequency, it automatically switches to the other one. This should ensure that mutual communication is always smooth.
Backup batteries
There's always a chance of a power outage. That's not convenient when your main panel runs on AC power. To ensure your alarm system will always work, grid-powered alarm systems always have backup batteries. When the power goes out, the system will automatically switch to the batteries.
Adjustable delay time
The delay time is the time you have to enter or leave your home or office before the alarm switches on. Using the settings on your alarm system, you can adjust the delay time yourself. You set the delay time on sensors like the window/door sensor and the motion detector. When you come in, you'll have, for example, 15 seconds to deactivate the alarm. This ensures the alarm won't go off needlessly every time.
Did this help you?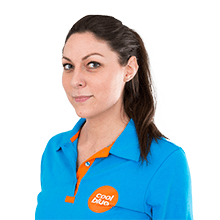 Article by:
Mascha
Alarm System Expert.