Advice on backups
With a NAS you not only store video files to stream media, you also create a personal cloud in which you store backups. Save your holiday photos, films, series and office documents such as spreadsheets and text files in a safe place. But why would you make backups with a NAS? And what is possible? I tell you how to easily use a NAS to make backups.
---
Why make backups with a NAS?
Imagine that your smartphone is irreparably damaged, or that the memory card of your system camera goes wrong. Then your vacation photos will be lost forever. Or that your laptop crashes. Documents from your study time, photos of that city trip or important projects are also lost. You can prevent this with a NAS. You make copies of files on all your devices, such as computers and smartphones.
You do not pay subscription fees for expensive cloud services.
A NAS has been specially developed for long-term data storage.
RAID setups allow you to distribute and mirror your files for added security.
You make backups automatically, with no extra effort.
RAID arrays
If you have a NAS with 2 hard disks or more, you run RAID setups. RAID (Redundant Array of Independent Disks) is a technique through which disks rotate in co-operative setup. For example, you choose to double-store your files or to distribute your backups over multiple disks. This way you keep copies twice as safe.
Backups from your smartphone and tablet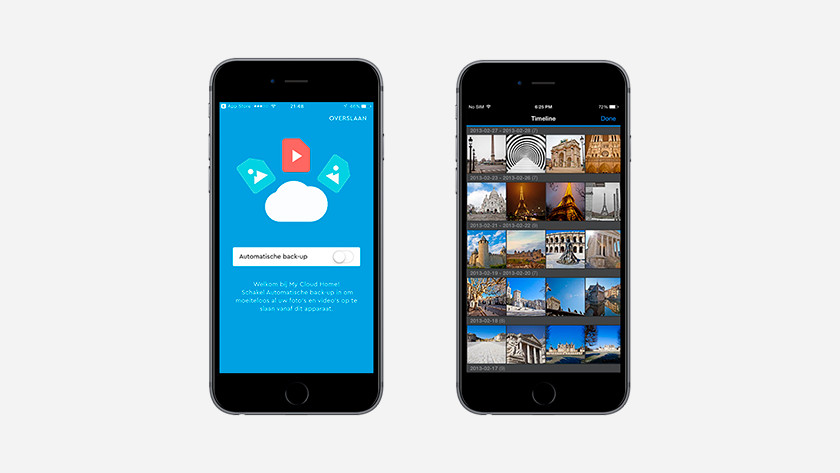 ** Apps **
Because your NAS is connected to your Wi-Fi network, you also connect to smartphones and tablets. Manufacturers of NAS such as Synology, QNAP, WD and Asustor each offer their own app. In these apps you immediately select from which selfies, videos and text files you make a copy. This way, the app backs up your data via your mobile internet or WiFi to your NAS.
Backups from your computer or laptop
Windows
Your NAS creates a separate folder in Windows. This way you can manually drag and drop individual files to your NAS to save. Just like a regular folder. Via the built-in backup function you can also make full system backups of all computer files and settings in Windows in one go. You also set up a backup schedule, so that your computer automatically makes backups at regular intervals. So you do not have to worry about it anymore.
Time Machine (macOS)
The built-in Time Machine function of macOS makes automatic system copies to your NAS. You select a destination folder on your NAS and choose how often you need to make Mac backups. Every small change saves your NAS. Is something going wrong? Then in Time Machine you select a backup time with time and date to restore your data.
Back-ups of USB sticks and external hard drives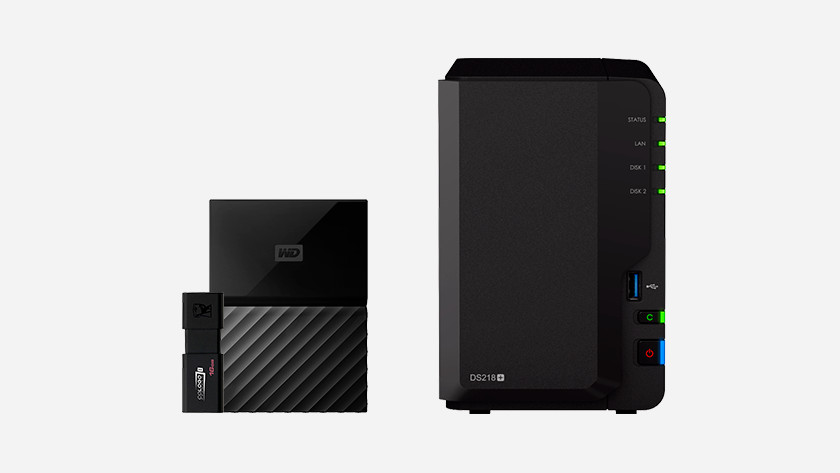 If you choose a NAS with a USB port, you connect a USB stick or external hard drive. Via the software or web interface of your NAS you choose which files you transfer to your network storage. And it also works the other way around, as you transfer files from your NAS directly to your portable storage.