What should you keep in when buying a portable heater?
During the cold Fall and Winter months, additional heating can be quite welcome. A portable heater can be a valuable asset, especially in spaces where there isn't any central heating. The biggest advantage of such a heater? You can simply store it somewhere when you don't need it. In order to introduce you to the world of portable heaters, we'll list all of the most important functions.
---
How fast should the heater heat up?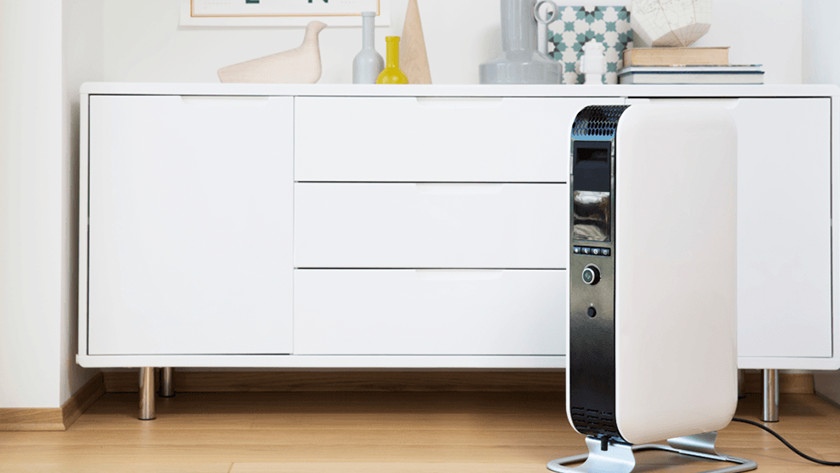 Depending on where you want to use the heater, you can quickly decide how fast your heater needs to warm up. If your heater is located in the study or workshop, you'll want a heater with a short warm-up time in order to provide warmth when you quickly need to get behind the computer or have to perform a small job. For the living room, it's important to select a heater that holds on to its heats for a long time, after warming up.
How powerful should a heater be?
The maximum of watts that a heater used depends on how powerful the electric heater is. If you want to warm up a small space, go for a heater with an output of 3000 watts. For a hallway or scullery of 5 square meters, you're good to go with 500 watts. A more powerful model is often a bit over the top, and isn't beneficial to it's energy efficiency. Do you want to quickly calculate how many watts you need for a certain space? Use the following formula: take off 2 zeros from the total amount of watts, and you're left with the recommended number of square meters. In this formula, we've taken into account a ceiling height between 2 and 3 meters.
Specifications explained
What else do you keep in mind when purchasing a heater?
Tip-over protection: A heater with tip-over protection automatically turns off when it falls over. This helps prevent nasty accidents.
Oscillating function: An oscillating function equally and quickly spreads warmth throughout the room. This way, the warmth won't exclusively linger around the heater.
Summer ventilation mode: This function simply indicates that the heater is also able to blow cold air, in addition to warm air. This means you'll have a heater and cooler rolled into one.
Overheating protection: Thanks to overheating protection, your heater will be protected against overheating. This means it'll automatically turn off once the heating element becomes too hot.
Frost-free mode: Thanks to frost-free mode, the heater is able to maintain a room temperature that's always above 0°C. This is convenient for rooms that contain pipes.
Wheels and handles: Do you want a heater that's portable? Check whether this heater features wheels or handles. This way, you can easily move it from one room to the other.
Manually setting the temperature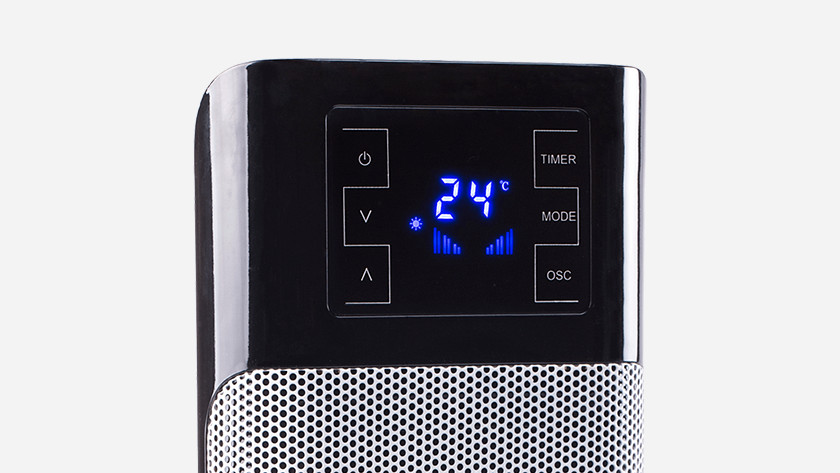 Do you want your heater to always keep the temperature in a room at the same level? A heater with an integrated thermostat is the thing for you. Especially if you're using a heater for long-term warmth, this is an excellent solution. You can set the temperature via a digital display. Has the right temperature been achieved? The heater will automatically turn off. If the temperature falls below the pre-set temperature, it'll automatically turn back on. This way, you'll never have to worry about achieving the right temperature.