How do you choose a NAS?
A NAS is a multi purpose device that you can use for a lot of things. This makes it harder to choose. Make sure to choose a brand that has the right applications, like a backup server or a photo station. Also, make sure the NAS has enough slots and the right hardware. We like to help you choose.
---
What is an NAS?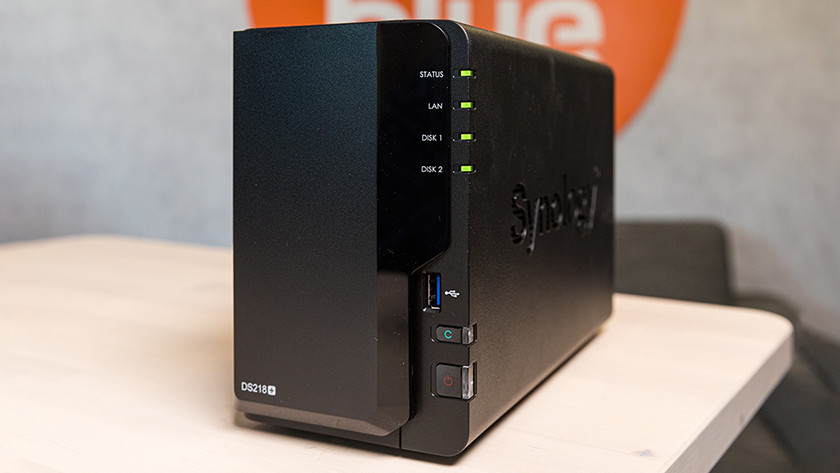 A NAS converts local hard drives to wireless storage. With this private cloud, you open your files on any device even when you're not home. You can watch a movie from you NAS while on the train or stream photos to your smart TV from the couch. You decide what the NAS can do, by downloading all kind of applications onto it. It can serve as a media centre, surveillance station, and a lot more.
Choose a NAS
A Network Attached Storage is a multi functional device. This makes each NAS different, so it's even more important to choose the right one. We help you to get started by asking the following questions:
Which brand NAS do you want?
How many bays do you need?
Which hardware do you want?
Which ports does your NAS need to have?
Ready for use, expandable, or bundle?
Do you want a standing or RackStation NAS?
Which brand NAS do you want?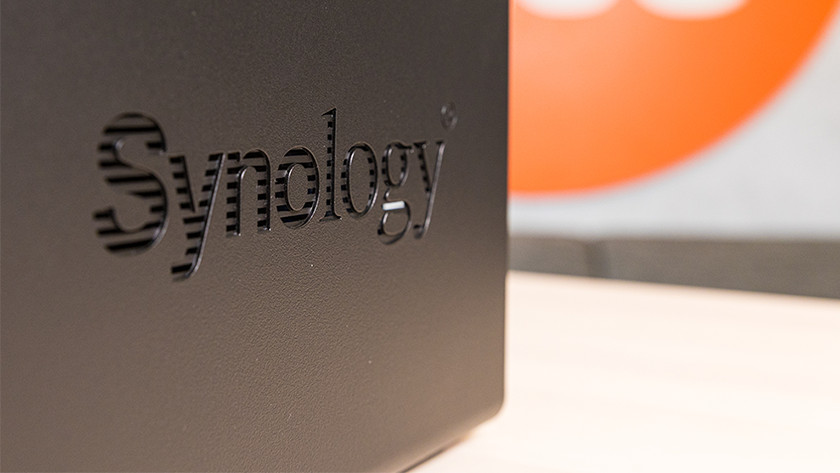 So, you can use a NAS for a lot of things but this depends on the brand you choose. Synology, QNAP, Asustor, and WD all have their own applications, also known as packages. For example, Synology has about 150 applications while WD only has 20. Make sure to go through the different app centres before you choose a brand. The same holds for apps for your computer or mobile device. Each brand has specific apps that do or don't work with the NAS.
How many bays do you need?
Bays, or slots, are the places where you put a hard drive in. The more free slots you have, the bigger the potential storage capaticy. Do you have more than 1 bay? You can create a RAID setup. This means that you let multiple hard drives work together. With the RAID 0 and JBOD, you create one large storage space. You use RAID 1 to save all files double on both drives to avoid data loss. Choose enough bays for the RAID setup that you want.
What hardware do you want?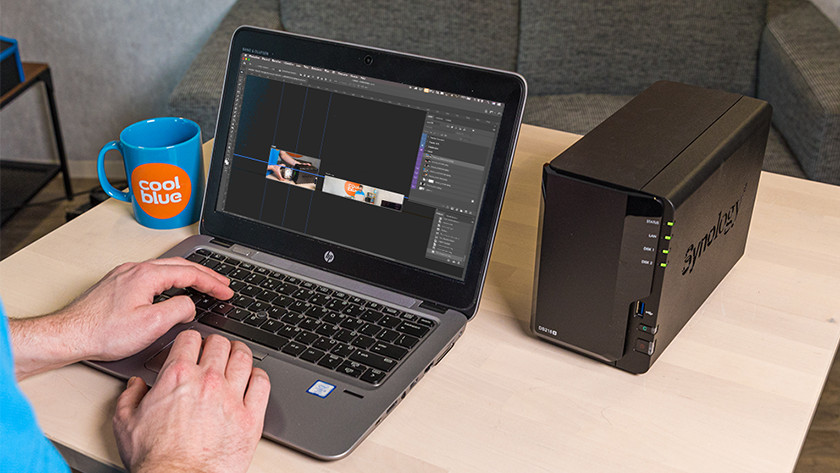 The hardware of a NAS is just as important as the software. The hardware mostly consists of the processor and RAM. The processor is the computing machine that does all the calculations. The RAM works as temporary storage for these calculations. Do you want your NAS to be fast? Choose a NAS with a high clock speed and DDR4 RAM. Do you want to do many tasks at the same time? Make sure your NAS has a processor with at least 4-core and 4GB RAM.
Which ports does you NAS need?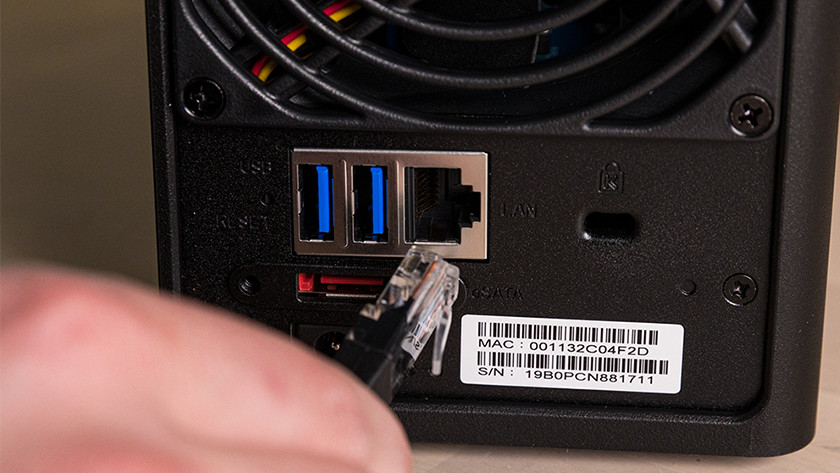 Even though a NAS works wireless for the most part, there are always physical ports as well. Think about one or more Ethernet ports, which make sure the NAS is always connected to the internet. You choose between GbE, 5GbE, and 10GbE. The higher the number, the faster the throughput. Many models also have a USB port for external hard drives and USB sticks. Your NAS needs an HDMI port to transfer image. Do you prefer streaming? Choose a NAS that supports Ples, DLNA, or Apple/Android/Chromecast TV.
Ready for use, expandable, or bundle?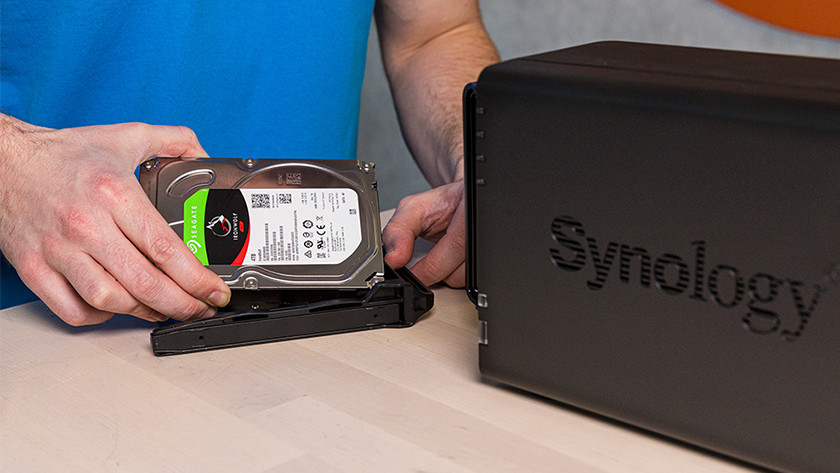 You choose between an expandable or ready for use NAS. A great advantage of the expandable NAS is that you choose how large the storage space is. You can easily change it at any time you want, but you do have to choose and set up the hard drives yourself. A ready for use NAS is ready for use, but you are stuck with a specific storage capacity. Do you want to have everything all at once but choose the storage capacity yourself? Choose option 3, a NAS bundle.
Do you want a standing or RackStation NAS?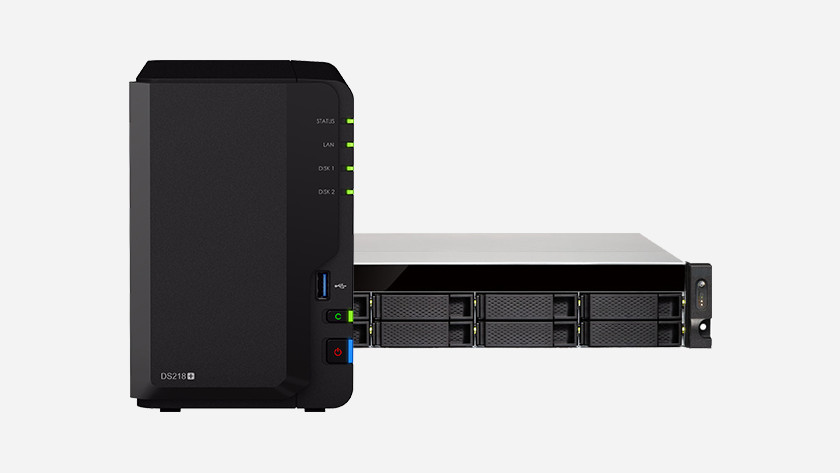 If you want a NAS, you choose between a standing or laying (RackStation) NAS. Simply said, a standing NAS is for at home use and a RackStation NAS for business use. The advantage of a RackStation NAS is that it's stackable in a rack. This makes it possible to create an enormous storage capacity. The most common racks are 19 inches or 23 inches wide. Make sure this is in line with the width of your RackStation NAS.
Did this help you?