Hoe kies je een Nespresso Original machine?
Er zijn een aantal verschillen waar je rekening mee moet houden tijdens het kiezen van een Nespresso Original machine. Zo verschilt het per model welke koffiespecialiteiten je zet en hoe je een cappuccino maakt. De inhoud van het waterreservoir bepaald hoeveel kopjes koffie je achter elkaar zet. Vind je het vervelend als jouw Nespresso apparaat veel lawaai maakt? Kies dan voor een stille Nespresso.
---
Nespresso Original machine kiezen
The Nespresso machines are very similar in design. Still, there are a number of points where the machines differ from each other. Ask yourself the following:
Which coffee specialties do you want to make?
How many cups of coffee do you make per day?
How do you want to make cappuccino?
Do you want a silent Nespresso machine?
Which different coffee specialties do you want to brew?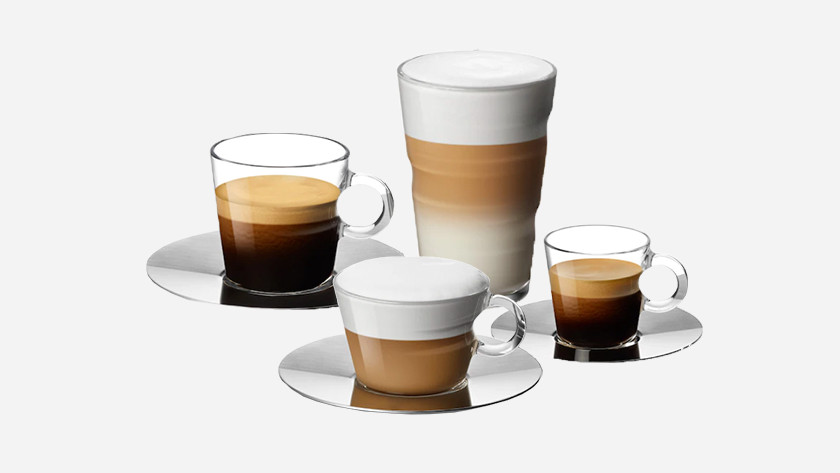 Welke koffiespecialiteiten je zet, verschilt per Nespresso Original machine. Met ieder apparaat zet je een espresso of lungo, maar er zijn ook machines waar je een ristretto of een americano mee zet. Tot slot zijn er Nespresso machines waarmee je ook melkspecialiteiten zet met verse melk. De manier waarop je een cappuccino zet verschilt tussen de modellen.
How many cups of coffee do you make in a day?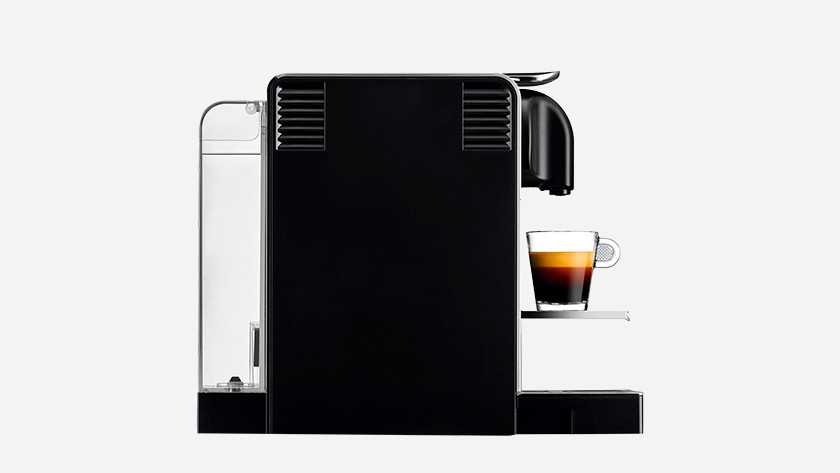 Brew 12 lungos without adding water
Do several people want to make lungos every day? If so, you need a Nespresso with a large water tank. You don't have to refill the water tank every time. We call a water tank of 1.3 to 1.5 liters large.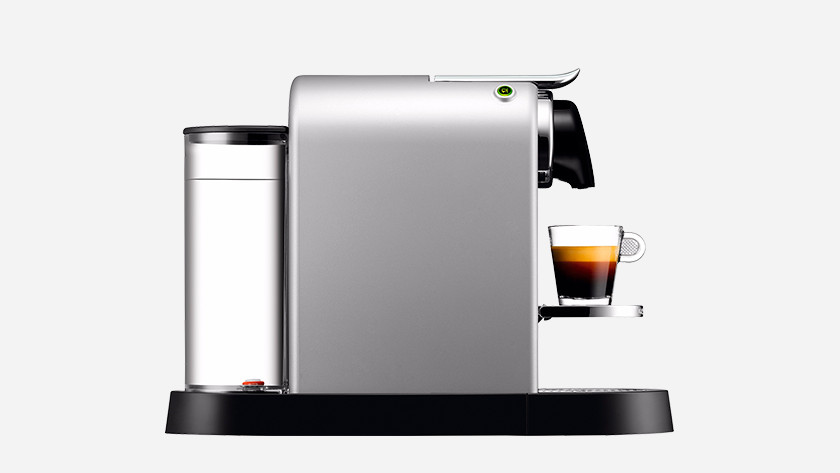 Brew 9 lungos without refilling water
An average water tank of a Nespresso has a capacity of 0.9 to 1 liter. This will be sufficient if you drink 2 lungos a day with 3 to 4 people. You have to fill the water tank with fresh water every day.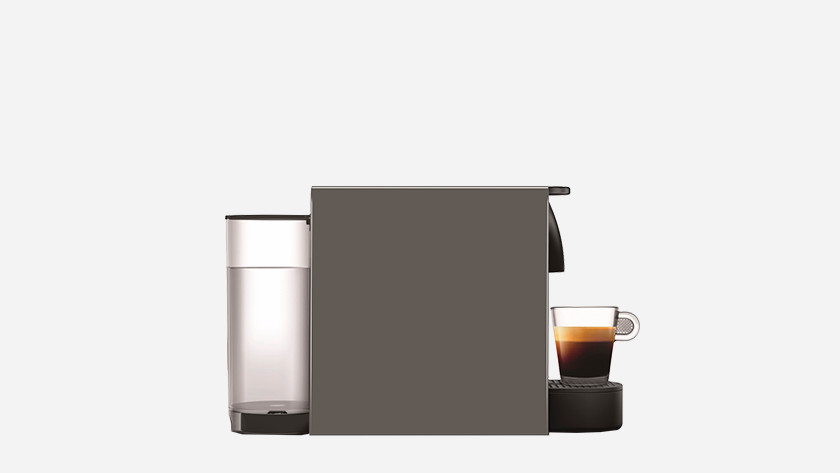 Brew 5 lungos without refilling water
Are you alone or with two people, and are you not very big coffee drinkers? A small water tank of 0.6 to 0.7 is sufficient for you. After making 5 lungos, you can refill the water tank with fresh water.
Which way of making cappuccino do you prefer?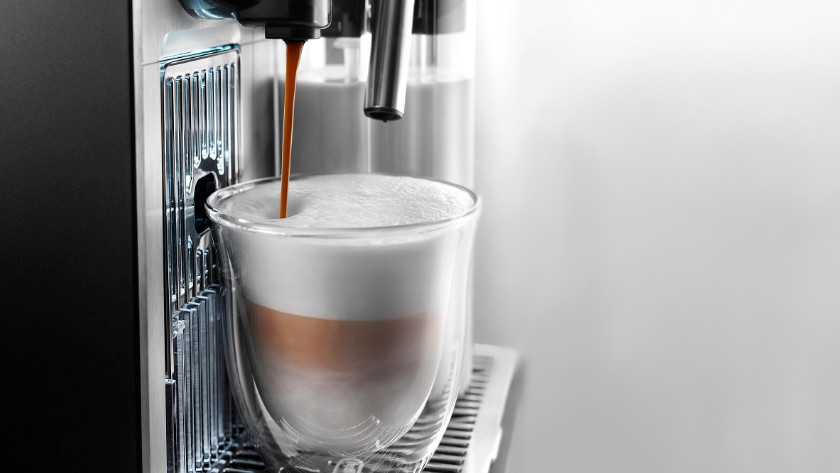 Milk reservoir: cappuccino at the touch of a button
Making a cappuccino is the easiest with a milk reservoir. You only have to press the button for cappuccino, and the milk foam will pour in your cup right away. You can disconnect the milk reservoir and store it in the fridge.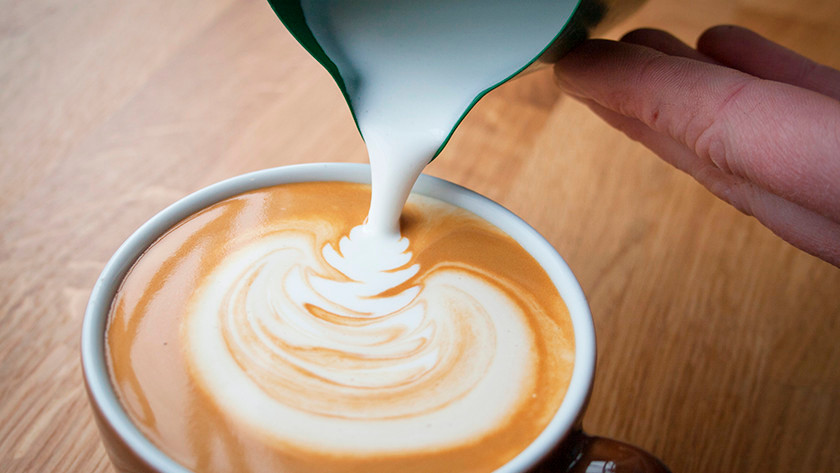 Automatic steam wand: high quality milk foam
The quality of the milk foam is best when you use the automatic steam wand. This is the most comparable to a cappuccino that you order at a coffee bar. All you have to do is place a container of milk under the steam wand and the steam wand will do the rest. After that, you have to pour the milk into your cup yourself.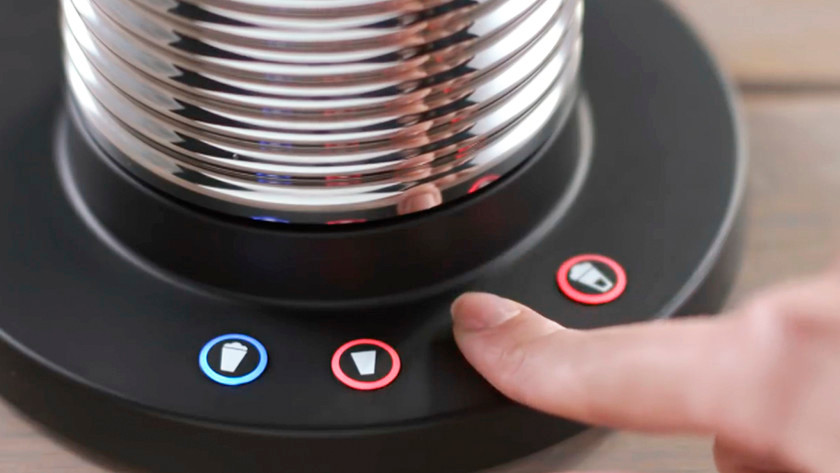 Milk frother: hot and cold frothing
The milk frother is a separate device that you use to froth and heat milk. But it's also possible to make cold milk foam with it, for example for an iced coffee. Fill the cup with milk and press the button. You can pour the milk foam into your cup within seconds.
Do you want a silent Nespresso machine?
There is also a difference in the noise that the Nespresso machines make while making coffee. A loud Nespresso machine makes a lot of noise, which is between 60 and 70 decibels. This might wake your partner up in the morning and interrupt a conversation with your friend. You won't be bothered by a silent Nespresso machine. The noise level is a lot lower with these machines, it's below 55 decibels.