Chop, cut, and grate with a food processor
The food processor is the chopping, cutting, and grating champion. This super-fast master chef is designed to help you cut vegetables. Your eyes tearing up when slicing an onion? That's a thing of the past. A food processor includes a cutting knife and cutting and rasp attachments by default.
---
1. For chopping, use the cutting blade
From hard vegetables, fruit, and nuts to the softest cheese: the razor-sharp cutting blade is the best attachment for chopping ingredients into large pieces. You can, for example, make salsa or pesto with it. You can also use the knife to grind nuts and spices. Sometimes, a food processor includes a small food chopper. Because of its compact size, this is useful for making smaller quantities, such as nut butters.
2. Use the cutting and grating discs for cutting and grating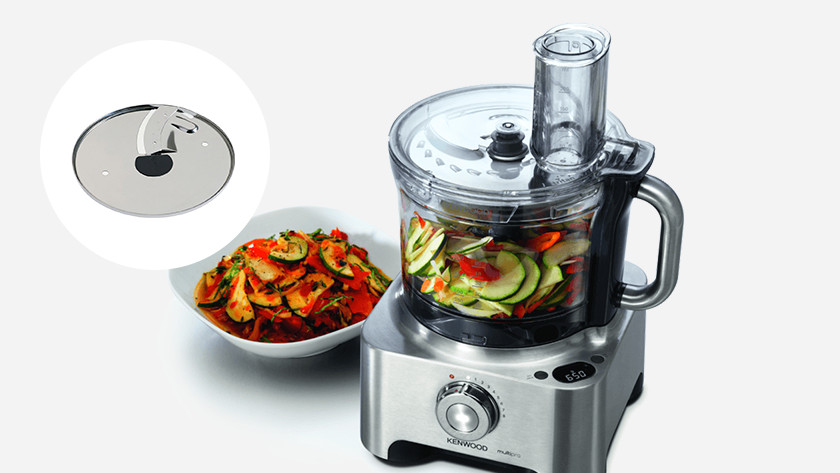 Use the food processor's cutting and grating discs for finer cutting and grating work. Do you want to cut carrots into thin slices, or do you need a good amount of grated Parmesan? Choose the disc that corresponds to the preparation method you have chosen and attach it to the mixing bowl. Push the carrots or cheese slowly through the feed tube of the lid, and the job is done in no time. Cutting discs come in all shapes and sizes. Some food processor brands combine cutting and grating in 1 disc. This means you only have to turn the disc around to change it from a cutting to a grating disc. Special fries discs are even available. You can now make your own fries yourself.
Did this help you?