Compare Canon to Nikon SLR cameras
As a starting photographer, it is often difficult to choose between the different SLR cameras. Canon and Nikon are market leaders in this area, but how do you choose between all models of these brands? I have tested a number of devices for the beginner and have listed the biggest differences for you.
---
Image quality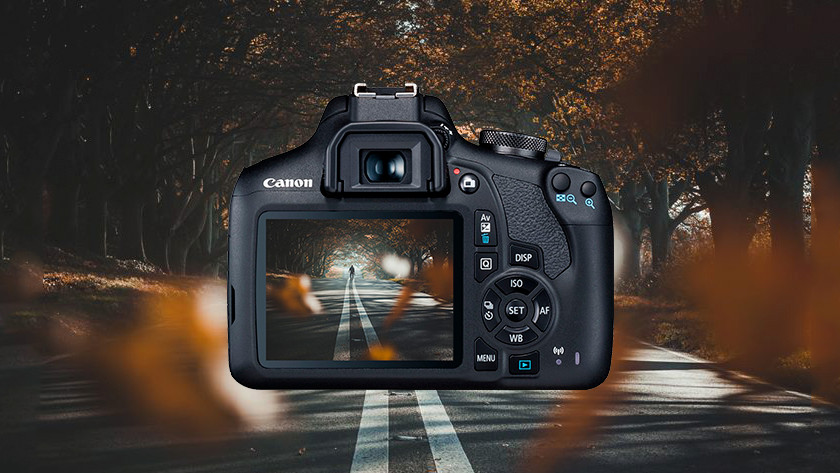 Am I taking good pictures with a Canon SLR camera?
Almost all Canon SLR cameras for beginners have an image sensor of 24.2 megapixels. This makes detailed images. The latest models are equipped with an advanced image processor that ensures rapid processing of the photos. With some devices you make 5 images per second during continuous shooting, with others 3. A good photo is of course also sharp, you achieve this with an extensive auto focus system. Not all Canon cameras have the same number of focal points that you focus on.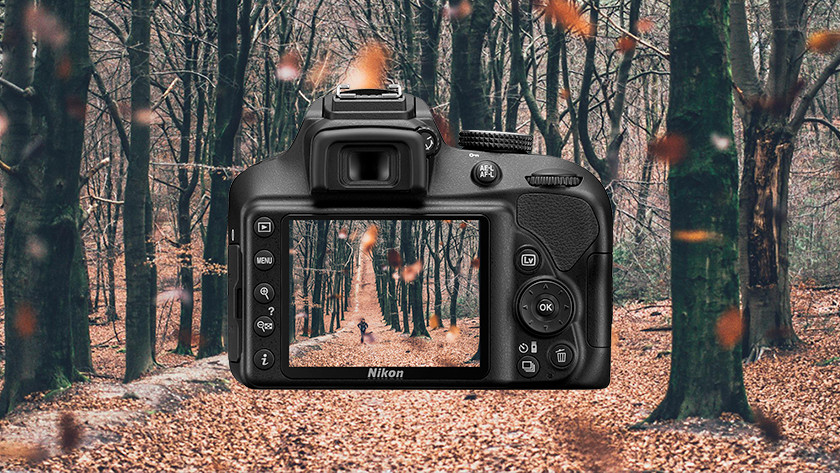 Am I taking good pictures with a Nikon SLR camera?
Nikon single-lens reflex cameras also have large image sensors that allow you to take detailed images. The image processors are also advanced. The big difference between the brands lies in shooting in dark situations. Nikon single-lens reflex cameras generally have a higher maximum ISO value. Because of this, with a higher ISO value you will be less likely to experience noise compared to Canon cameras. In addition, the Nikon SLR cameras for beginners usually have more focus points. This makes it easier to focus on small subjects.
Physical properties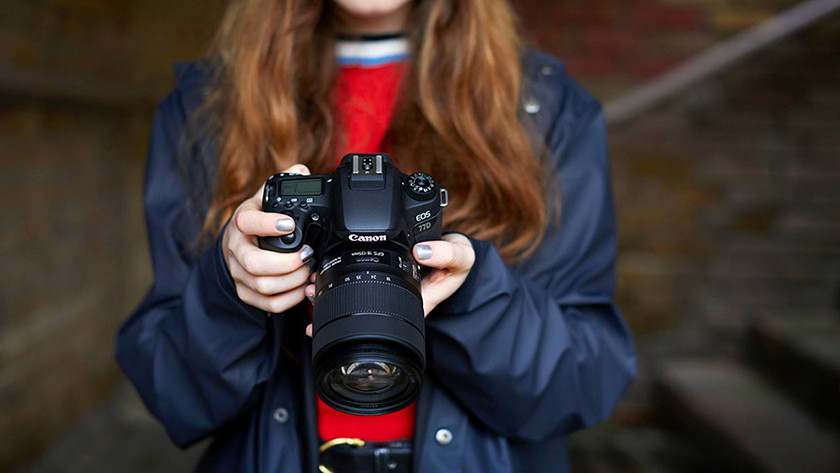 Can I take a Canon SLR camera everywhere I go?
Canon has a number of fine compact SLR cameras. The Canon 200D, for example, is the world's lightest SLR camera with tilting screen. This way you can easily take the device with you wherever you go. This means that you do sacrifice the number of buttons. The more advanced the camera, the more options but also the heavier it naturally becomes. But the 800D, an entry-level camera with some more options, is still not very heavy with its 532 grams. This camera also has a touchscreen.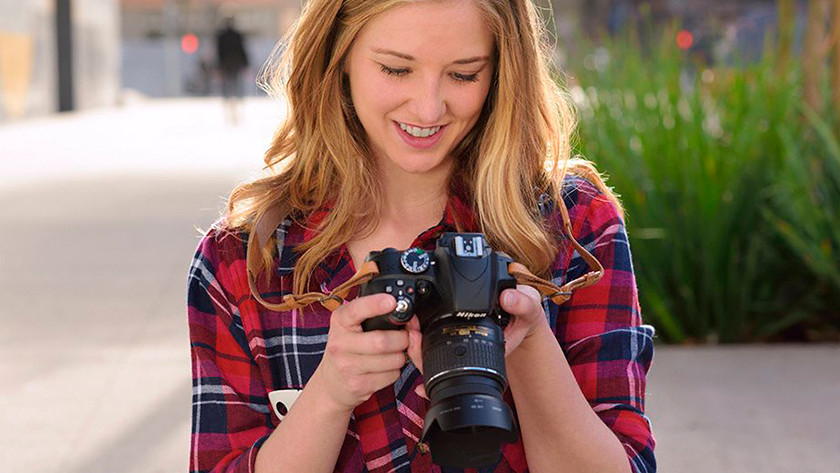 Can I take a Nikon SLR camera everywhere I go?
If you are really looking for a compact SLR camera, then go for the Canon 200D. But Nikon also offers some options in terms of lightweight and compact SLR cameras. The Nikon D3400 has a compact design, making it easy to hold with one hand. But this model does not have a folding screen. The D5300 does have this, so you can easily make selfies with it. Or recordings from a lower or higher perspective.
User-friendliness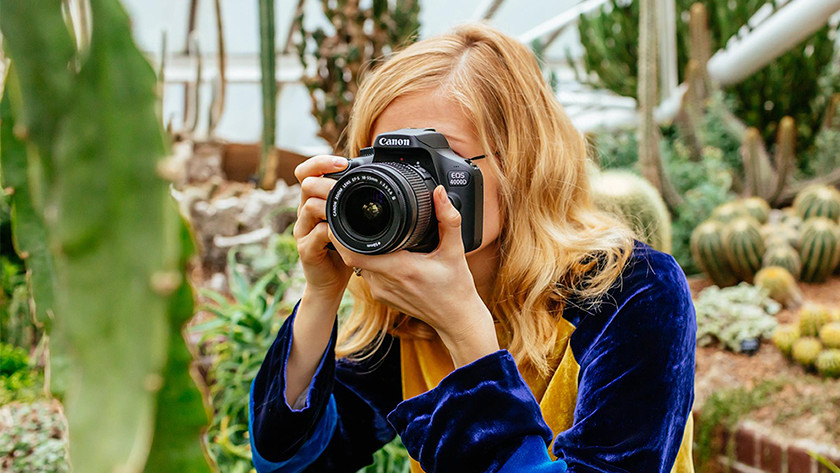 Is a Canon SLR camera easy to operate?
Canon SLR cameras are known for their user-friendliness. The devices for beginners have a limited number of buttons, which promotes user-friendliness. In addition, most beginners quickly find their way in operating the cameras. Everything is very clearly indicated in a visual way. In addition, Canon provides textual explanations at all positions so that you know what you can do with the position.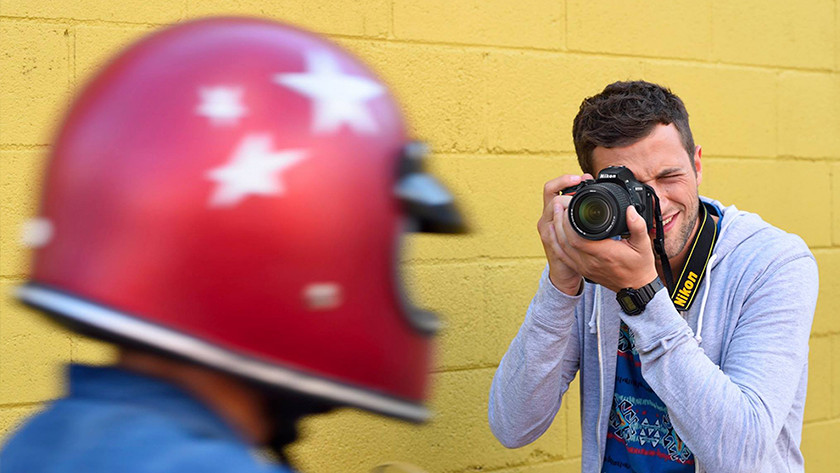 Is a Nikon SLR camera easy to operate?
The entry-level models from Nikon have something incredibly handy: the help guide. Under the GUIDE button you will find a menu on these Nikon SLR cameras that helps you to take the best picture. Because of the pre-programmed options, you do not have to go through all the setting options yourself. An additional advantage: in the meantime you learn more about the camera and about photography.
Connectivity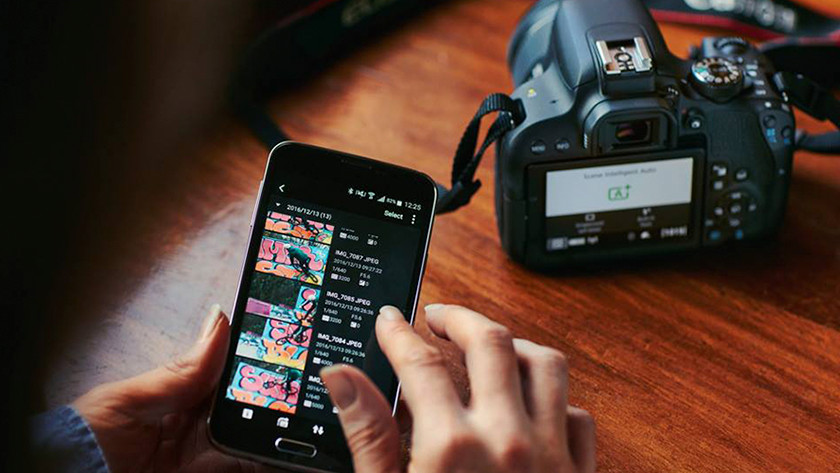 How do I connect my Canon SLR camera wirelessly to my phone?
The great thing about wirelessly transferring your photos is that you share your images directly with friends and family via the Canon app. In addition, you use the app as a remote control for your SLR camera. This is very useful when taking group photos that you want to be on yourself. You connect most Canon SLR cameras to your smartphone via WiFi and NFC.
How do I wirelessly connect my Nikon SLR camera to my phone?
For Nikon there is the SnapBridge app to connect your camera wirelessly to, for example, your phone. This allows you to use your smartphone as a remote control and share your recordings directly via social media. You connect wirelessly with the Nikon 3400D via Bluetooth, the D5300 works via a WiFi connection. Bluetooth is labeled as more convenient because it does not block the general WiFi connection.
Conclusion
As a beginner photographer, you can make good quality shots with both Canon and Nikon SLR cameras. The Nikon models, on the other hand, perform better in dark situations and generally have a larger number of focus points. Canon has brought the world's lightest single-lens reflex camera onto the market, but Nikon's can still be held with one hand. Here and there, the SLR cameras from Canon and Nikon differ slightly, but they are good competitors.
Did this help you?