Intel vs AMD: processors highlighted
If you're looking for a processor, you can choose between 2 brands. These are Intel and AMD. The Intel 9th generation dominated the market for a long time, but it has been a neck-and-neck race ever since AMD brought out its 3rd generation Ryzen processors. Can't decide between an Intel Core i3 and an AMD Ryzen 3 CPU? Or between i9 and Ryzen 9? We'll explain the differences to you.
---
Differences between Intel (9th gen) and AMD (3rd gen)
| | Segment | Cores | Threads | Clock speed | Wattage (TDP) |
| --- | --- | --- | --- | --- | --- |
| Core i3 | Basic | 4 | 4 | 4.6GHz | 90W |
| Ryzen 3 | Basic | 4 | 4 | 4GHz | 65W |
| Core i5 | Medium | 6 | 6 | 4.1 - 4.6GHz | 65 - 95W |
| Ryzen 5 | Medium | 4 - 6 | 8 - 12 | 4.2 - 4.4GHz | 65 - 95W |
| Core i7 | Top | 6 - 8 | 6 - 8 | 4.7 - 4.9GHz | 65 - 95W |
| Ryzen 7 | Top | 8 | 16 | 4.4 - 4.5GHz | 65 - 105W |
| Core i9 | Pro | 8 | 16 | 5GHz | 95W |
| Ryzen 9 | Pro | 12 - 16 | 24 - 32 | 4.6 - 4.7GHz | 105W |
Intel vs AMD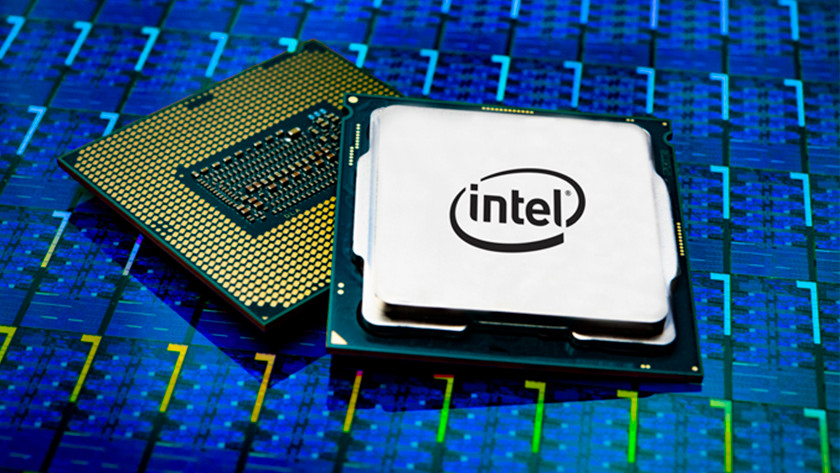 Intel 9th generation processors
An Intel Core 9th generation processor has a higher average clock speed than AMD processors. This is especially useful if you like to work in one application, like a game or Photoshop. Intel Core processors are more expensive on average and have a higher TDP (wattage) in the lower segment, but are becoming more affordable and more energy-efficient in the high-end segment. Do you want a high clock speed? Choose Intel.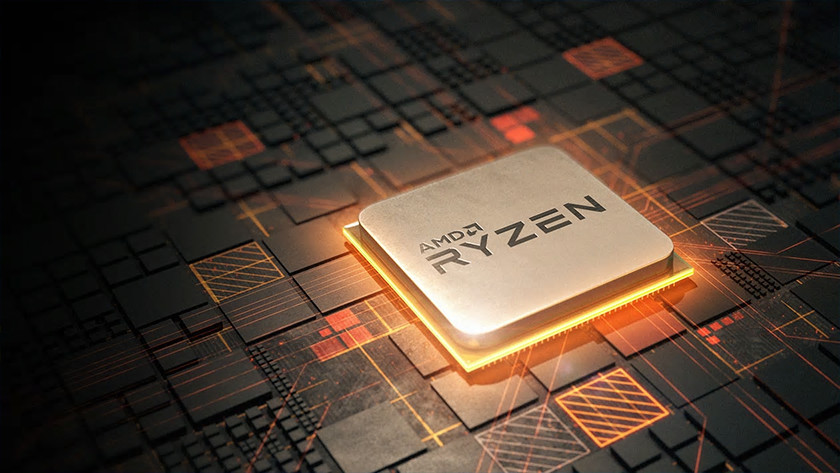 AMD 3rd generation processors
A 3rd generation AMD Ryzen processor has more cores and much more threads, especially in the high-end and pro segment. This allows you to perform a lot of tasks at the same time, like video editing. An AMD Ryzen processor is generally more energy-efficient and affordable, except for in the pro segment. So, do you want to multitask and do you want a good price-quality ratio? Choose AMD.
Basic: Intel Core i3 vs AMD Ryzen 3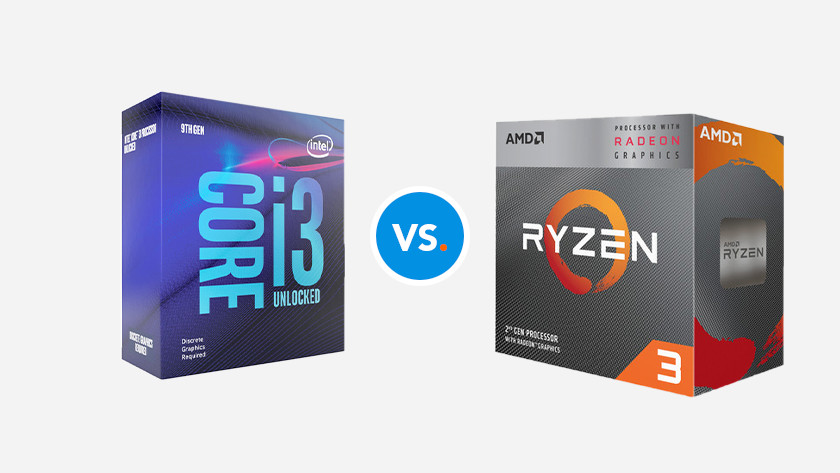 Do you mainly use your computer for basic tasks like sending emails, watching Netflix, and browsing the internet? Have a look at an i3 or Ryzen 3 processor. These belong to the basic segment. An Intel i3 has 4 cores and a clock speed of up to 4.6GHz, which makes it more powerful than the AMD version. The Ryzen 3 has a clock speed of 4Ghz.
Mid-range: Intel Core i5 vs AMD Ryzen 5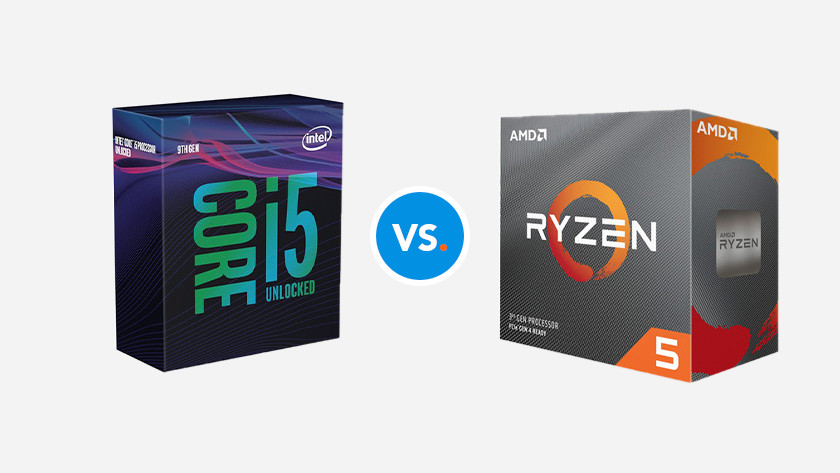 The Intel Core i5 and AMD Ryzen 5 processors are part of the mid-range segment. They allow you to play average games and work in Photoshop. AMD Ryzen 5 processors are generally slightly less powerful than i5 processors. They have a clock speed of up to 4.4GHz, compared to the 4.6GHz of the i5. But they do have twice as many threads. The AMD Ryzen 5 3600 also stands out thanks to a very low power consumption of 65W.
High-end: Intel Core i7 vs AMD Ryzen 7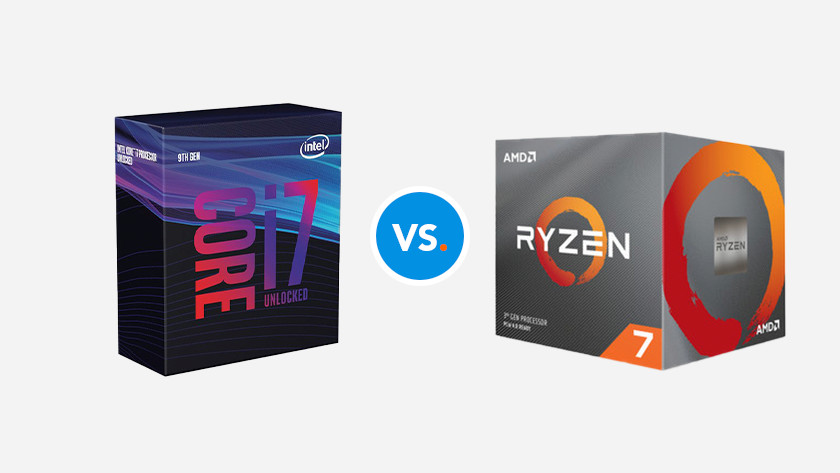 An Intel Core i7 or AMD Ryzen 7 processor is suitable for creative professionals, enthusiastic gamers, and anyone who uses their computer intensively. These powerful processors belong to the high-end segment. The i7 processors have fewer cores and threads, but a higher clock speed than the Ryzen 7. This is especially useful when you often use one application, like a game. The AMD Ryzen 7 is better for multitasking, like when you edit a video.
Pro: Intel Core i9 vs AMD Ryzen 9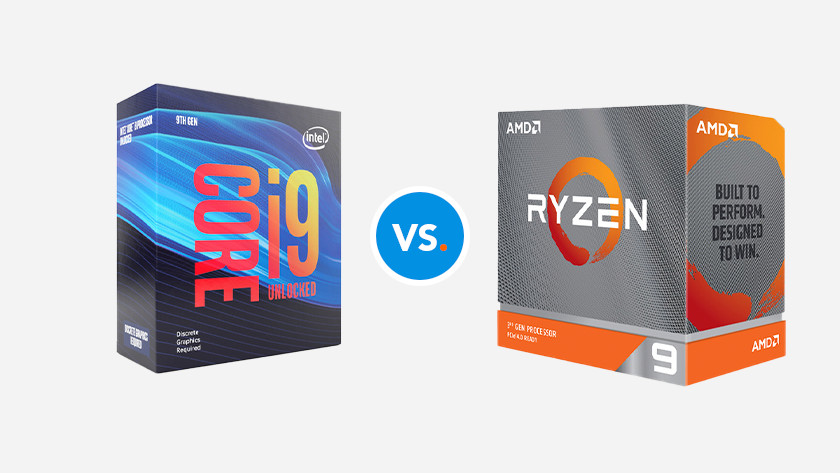 The Intel Core i9 and the AMD Ryzen 9 are the best of the best among processors. These processors are ideal for die-hard gamers and professional designers. An Intel i9 processor has a high clock speed of 5GHz, combined with a relatively low wattage. This allows you to overclock it even further. A Ryzen 9 processor has a lower clock speed than an i9, but it has lot more cores. The Ryzen 9 is the most powerful processor.
Conclusion
Intel remains king when it comes to clock speed. For very fanatic gamers, this can certainly be an advantage. AMD has the upper hand when it comes to cores and threads. An AMD Ryzen is often slightly more affordable than an Intel Core processor, except in the Pro segment. Which processor you choose will depend on brand preference, but choose one that suits your needs above all.
Did this help you?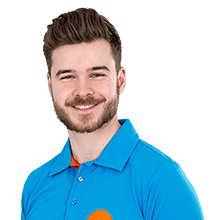 Article by: