Comparing vacuums; what should I keep in mind?
The supply of vacuum cleaners is large and the differences are sometimes difficult to discover. What is the best vacuum cleaner for you? A good way to find out is to compare vacuum cleaners. In this article I tell you what to look out for when comparing vacuum cleaners.
Floor type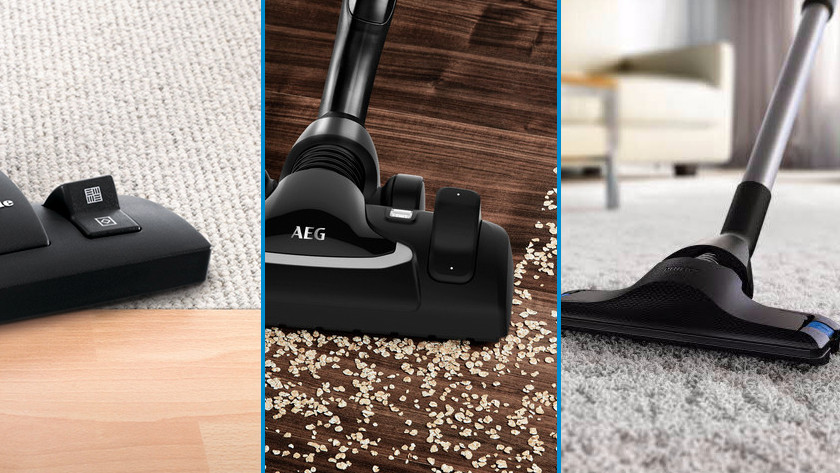 One of the most important differences for vacuum cleaners is which floor type is suitable. Not all vacuum cleaners are suitable for every type of floor. Do you have carpet at home, many rugs or a fragile, wooden floor? Take a good look at the surface for which the vacuum cleaners are suitable and if this matches what you have at home.
Hard or wooden floor vs. carpet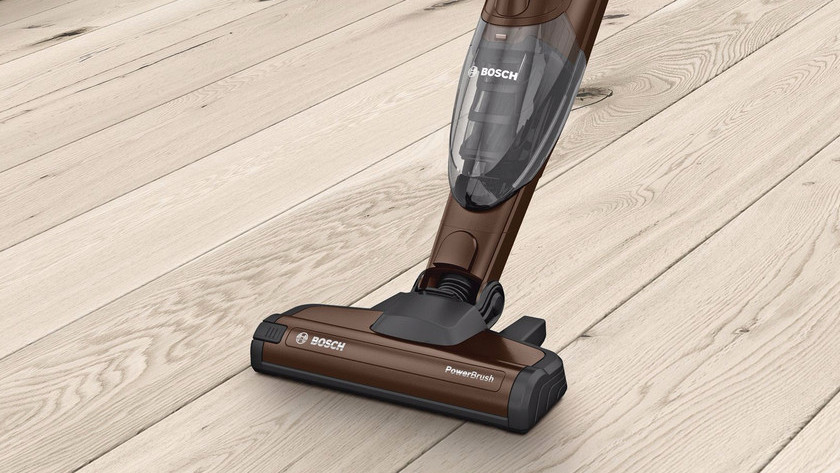 Hard or wooden floor
If you have a hard floor at home, then a combi brush is sufficient. Do you have a vulnerable wooden floor? Then you need a special parquet brush. If you want to know more about what to look out for when you have a hard or wooden floor at home, read the advice article.
Carpet
If you have a lot of carpet or coarse rugs at home, you need a turbo brush. This brush separates the fibers from the carpet so that dirt disappears more easily. If you want more information about what to look out for when you mainly have carpet at home, read the advice article.
Brush attachments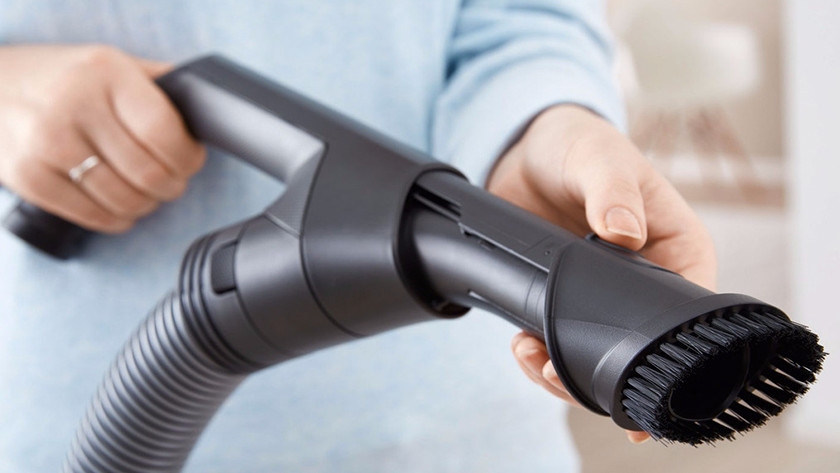 For which floor type a vacuum cleaner is suitable depends on the brush heads that are present. The vacuum cleaners often differ from each other here. If there are more brush heads on a vacuum cleaner, you will notice this often in the price. More brush heads mean a versatile vacuum cleaner. For example, do you have a wooden floor on the ground floor but carpeting in the bedrooms? Then you need different brush heads. If you want more advice about brush heads, read the advice article.
Cord length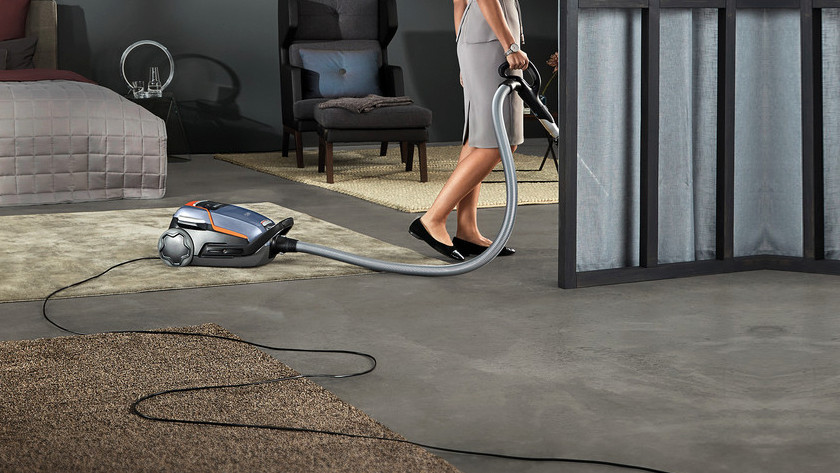 If you have a relatively large house, then the cord length is important to you. This is because vacuum cleaners differ a lot. We describe 2 different sizes: cord length and range. The cord length is the actual length of the cord. The range is the cord length plus the length of the vacuum cleaner. If you find it annoying to change the socket, look carefully at the cord length of the vacuum cleaner and take it with you.
Filters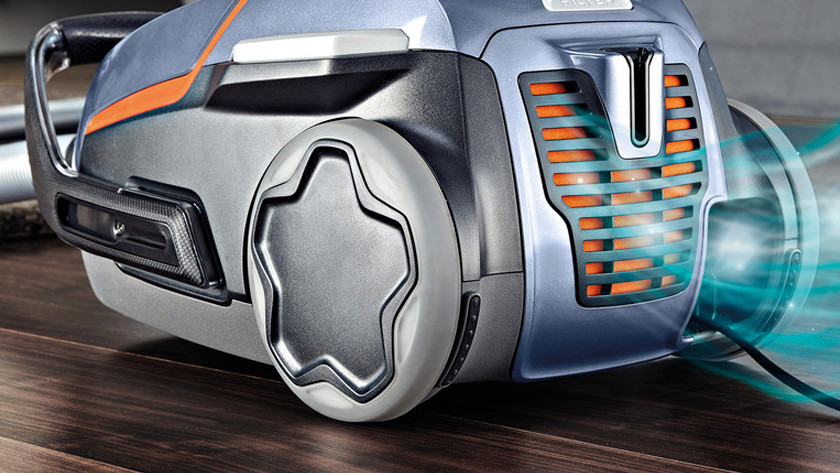 By filters we mean mainly the exhaust filters of a vacuum cleaner. The better the exhaust filter is, the less dust particles will enter the room with the exhaust air from the vacuum cleaner. This exhaust filter is especially important if you are sensitive or even allergic to dust. In that case, opt for a vacuum cleaner with at least a HEPA 13 filter. Would you like to know more about vacuum cleaners for allergies? Then read the advice article.
Noise level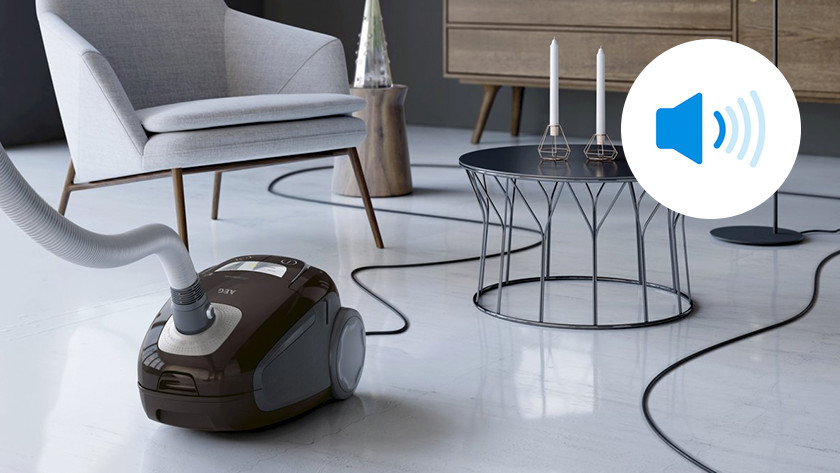 The noise level of a vacuum cleaner sometimes differs only a few points. This does not seem like much, but it is. We call a vacuum cleaner silent if it has a sound level of up to 60 decibels. Of course, the vacuum cleaner makes a sound, but you still have a good conversation without raising your voice. From 76 decibels we find a vacuum cleaner very loud. This is not immediately bad, but important to know. If you want more information about noise level, read the advice article.
Unique features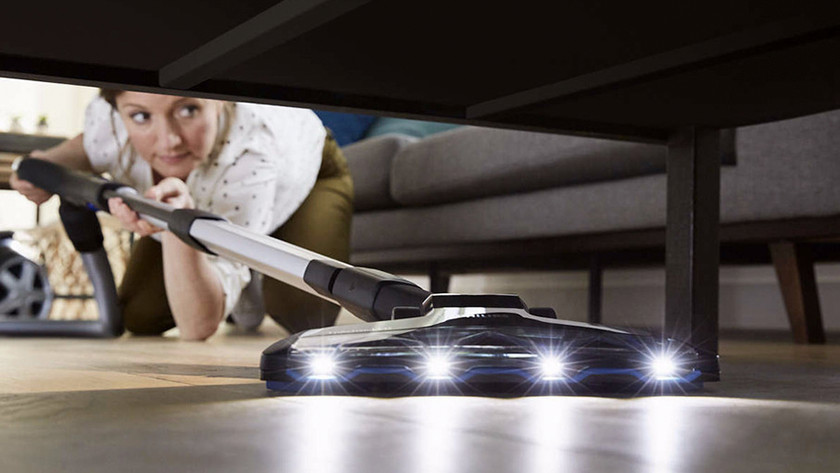 In addition to all fixed specifications, vacuum cleaners often have unique characteristics. For example, some vacuum cleaners have control via the handle, so there is no need to bend to change settings. Other vacuum cleaners have a nozzle with lighting or special accessories, such as a mini turbo brush. These unique features are not always in the specifications, so read the product text and look at what comes standard with the vacuum cleaner.
Pros and cons
Are you comparing vacuum cleaners but do not come up with all specifications yet? Then also take a look at the plus and minus points of the product texts. These say a lot about the product and indicate what a vacuum cleaner can or can not do. The unique aspects of a vacuum cleaner are mainly discussed so that you know what makes this product distinctive compared to another.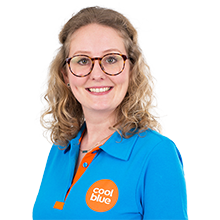 Article by: