Compact fridge: how much does a D energy label save compared to F?
When you're looking for a new fridge, a D compact fridge may seem more expensive than an F model. But with a D, you pay less on energy costs thanks to the low energy consumption. This way, you save € 77 on energy costs during the lifespan of the appliance. In addition, you save the CO2 emission of a flight to Lisbon.
---
Good for the environment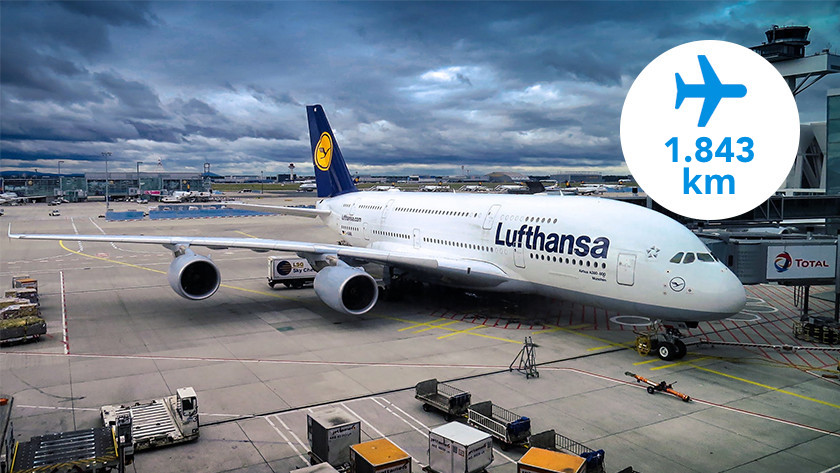 D saves the CO2 emission of a 1843km flight
With an energy-efficient compact fridge, you save an amount of CO2 emissions comparable to the emissions of a 1843-kilometer flight. To give you a better idea of this comparison, that's the distance between Schiphol and Lisbon in Portugal in a straight line. That means a D compact fridge saves as much emissions as a one-way trip to a reasonably far-away holiday destination. How many CO2 is that exactly? That would be 401.77 kilograms.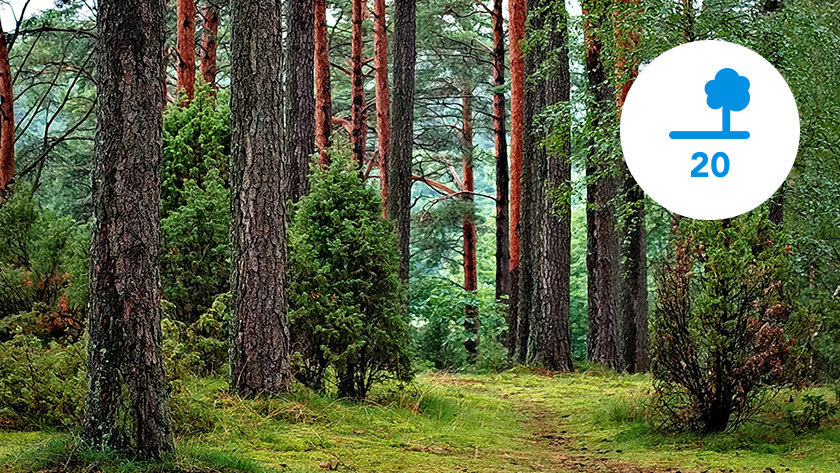 F needs 20 trees to grow for 1 year
The amount of emissions you save with a D compact fridge is emitted by the less energy-efficient F model. Trees absorb these CO2 emissions. To absorb the full 401.77 kilograms of CO2, 20 trees must grow for 1 year. This comparison only applies to gray electricity. Do you have green electricity? Then you don't have to worry, because green energy doesn't leave a CO2 footprint.
Savings for you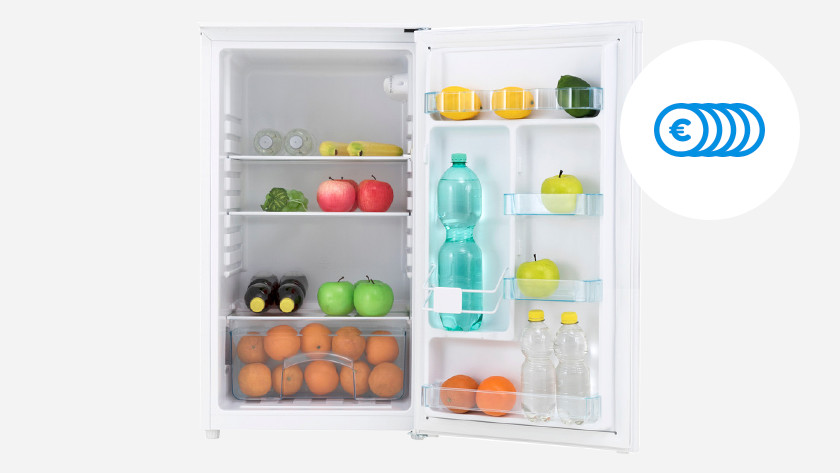 D saves € 77
When you buy a D compact fridge, you save € 77. This may sound strange, since the average purchase price is higher than that of an F model. But per year, you save € 11 on energy costs. After 8 years, you've earned back the difference in purchase price. The fridge lasts 15 years on average, so you'll save € 77 over the next 7 years.
F costs € 77 more
An F compact fridge seems cheaper when you purchase it. That's because the average retail price is about € 100 cheaper. But it'll cost you more in the end, because you'll spend more on energy costs each year. Per year, it'll cost you € 11 more compared to an energy-efficient model. And when it's time for a new fridge after 15 years, you'll have spent € 77 more.
Cost comparison
| | D | F |
| --- | --- | --- |
| Annual energy costs | € 18 | € 29 |
| Average purchase price | € 353 | € 265 |
| Total costs after 15 years (purchase price + energy costs) | € 623 | € 700 |
Did this help you?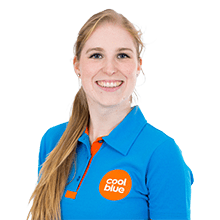 Article by: