How do I measure the dimensions of my under-counter fridge?
You mount an under-counter fridge in a kitchen cabinet under the countertop. It's important to measure the niche dimensions, so you can be sure the device will fit. In this article, I'll explain how to measure your niche dimensions in 3 steps. Just make sure you take your current fridge out of the niche first.
---
Step 1: measuring niche height + niche width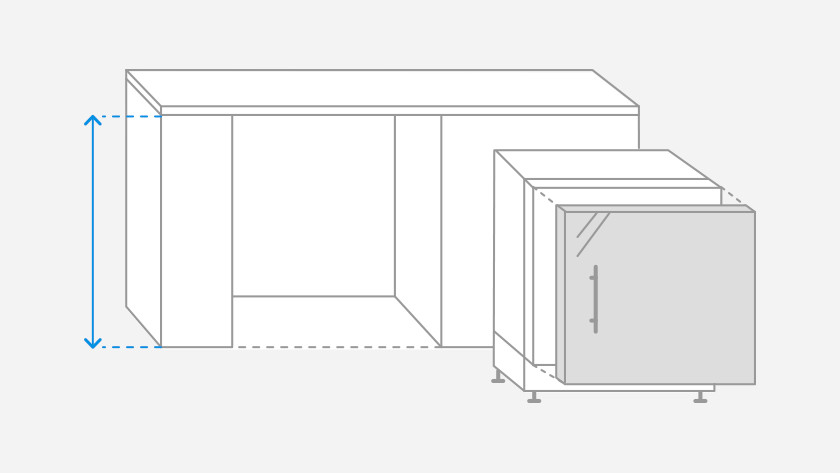 Every under-counter fridge has a standard height of 82cm and a standard width of 60cm. Use a tape measure to check if your niche has the correct dimensions. Is your niche higher than 82cm? No problem, the legs of the fridge can be adjusted. This ensures the fridge fits under the countertop seamlessly.
Step 2: measure niche depth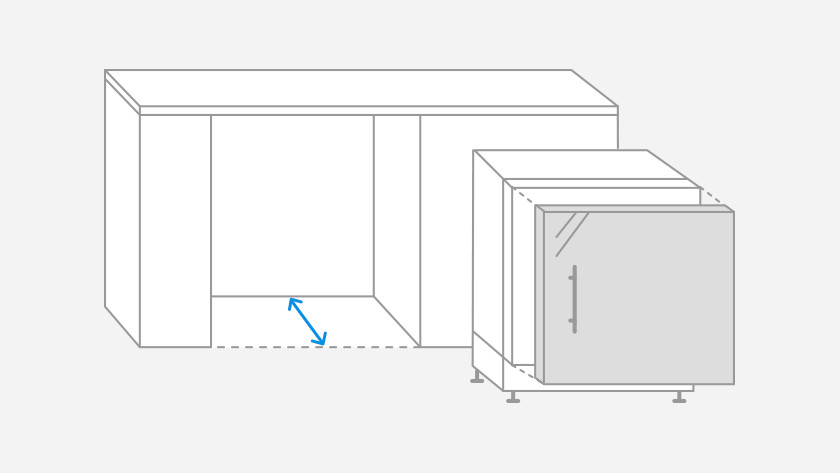 Most fridges require a niche depth of 55cm, but some appliances are 60cm deep. Because of this, make sure to always measure the niche depth. Place the tape measure on the rearmost point of the niche. Then, pull the tape measure towards you. Now you know which niche depth is suitable for your new fridge.
Step 3: compare the dimensions to the installation drawing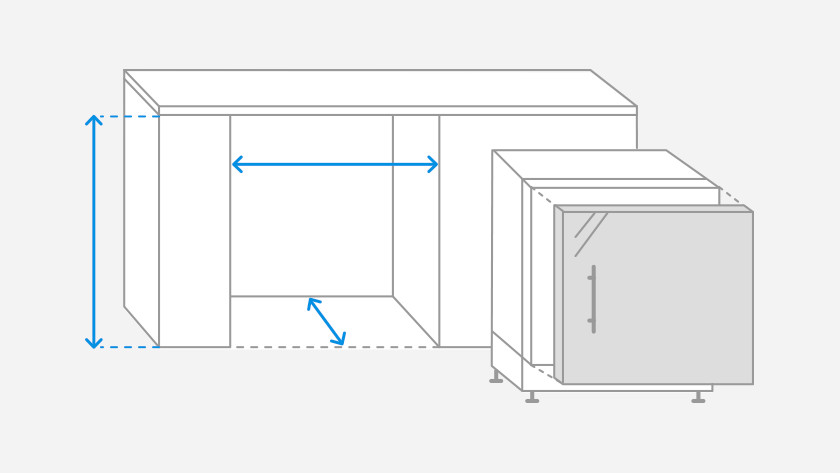 You now know all the necessary niche dimensions. Every product page from each fridge contains an installation drawing in the image gallery. If your niche dimensions fall into this range, the fridge will fit in your kitchen. Note: are the sizes different? The fridge won't fit.
Did this help you?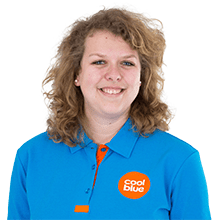 Article by: