Expert review of the FRITZ!Box 7590
The FRITZ!Box 7590 is the top model among the AVM FRITZ! routers. With this router, manufacturer AVM promises a super fast WiFi connection. In addition, the router has mesh, so you get wireless internet throughout the entire house. Just like the versions of the FRITZ!Box, the 7590 also has a lot of extra options. In this review, I put the possibilities of the FRITZ!Box to the test.
---
In short
Simultaneous dual-band router
|
800 + 1733Mbps
|
DSL modem, VPN server
Most providers allow you to connect this router directly to the internet, so you don't need a modem.
The integrated WiFi works on 1733Mbps by default, which is faster than similar routers.
Thanks to the integrated telephone exchange, you can connect multiple devices wirelessly and with a wire.
If you have cable internet from providers like Ziggo or Telenet, then you still need a modem from your provider.
First impression of the FRITZ!Box 7590
The FRITZ!Box 7590 comes in a blue box. The front proudly displays a clear image of the router. Once unwrapped, it turns out that this FRITZ!Box looks like its predecessors. The well-known creme color with red accents is present on this FRITZ!Box model as well. What stands out to me right away is that you can place this router both horizontally and vertically. In addition to the router, I also find a lot of cables in the box. Everything is included.
Setup via the wizard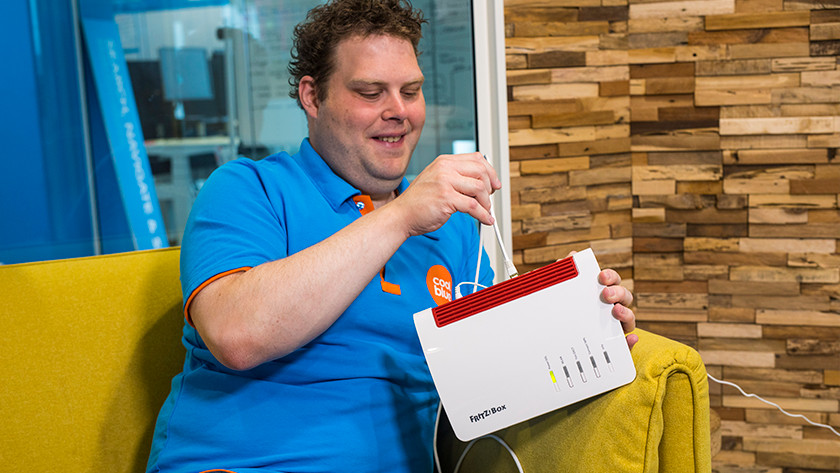 I've connected all the cables to set up the router. With FRITZ!Box, you don't set up via an app, but via the web browser. It's fairly simple. I select my provider, KPN Glasvezel. FRITZ!Box now supports this entirely. The rest of the wizard is easy to follow for anybody. I do have to request information from KPN to connect the phone. I have the FRITZ!Box all set up in under 5 minutes. The internet connection works without issues and I can watch TV and make calls as well.
Fast wireless connection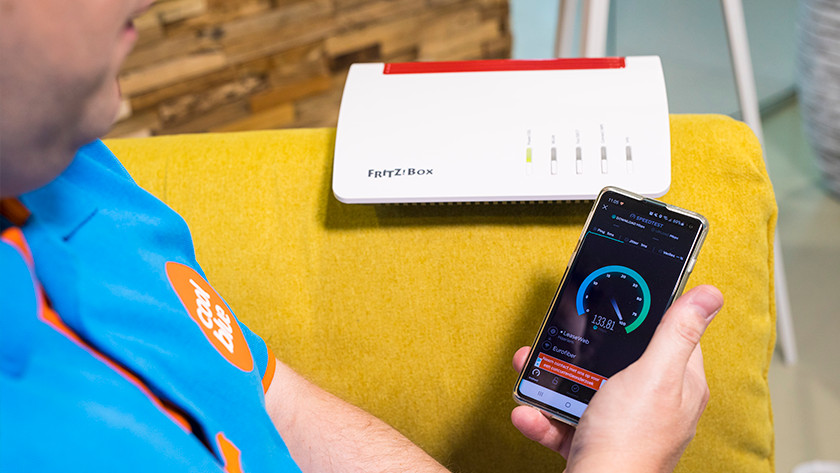 I'm surprised at how fast the WiFi connection of the FRITZ!Box 7590 is. With a maximum speed of 1733Mbps on the 5GHz band, it's 2 times faster than average. I reach this same speed on my laptop on the same floor as the router. That means I can send files quickly from inside the house. I easily manage to reach the maximum speed of my internet connection as well. This has been a bit of a problem for the router from my provider. For me, this FRITZ!Box is clearly an upgrade.
Expand WiFi with mesh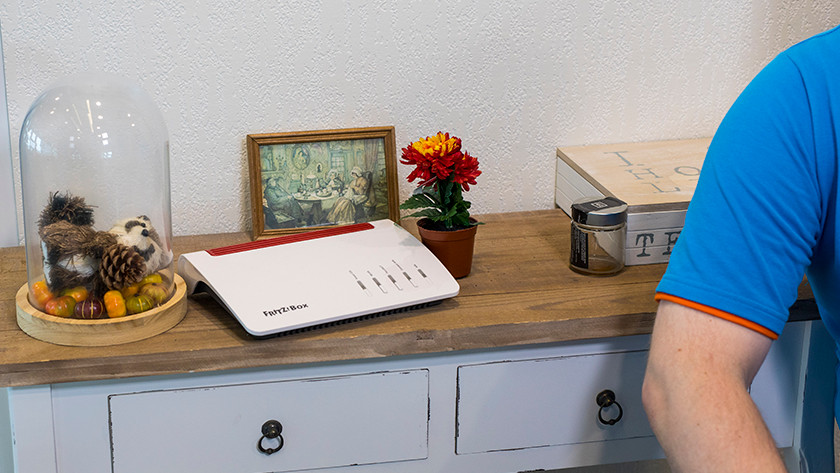 The FRITZ!Box is a router with only 1 station. That limits my WiFi to the ground floor. Though I still have reception on the first floor, I can't really go online. Luckily, I can easily expand the WiFi range of the FRITZ!Box with a FRITZ! WiFi repeater. This allows me to go online on the same network upstairs as well. The repeater and FRITZ!Box communicate with each other. This way, I don't go offline when I walk through the house. The speed is slightly lower though.
Integrated telephone exchange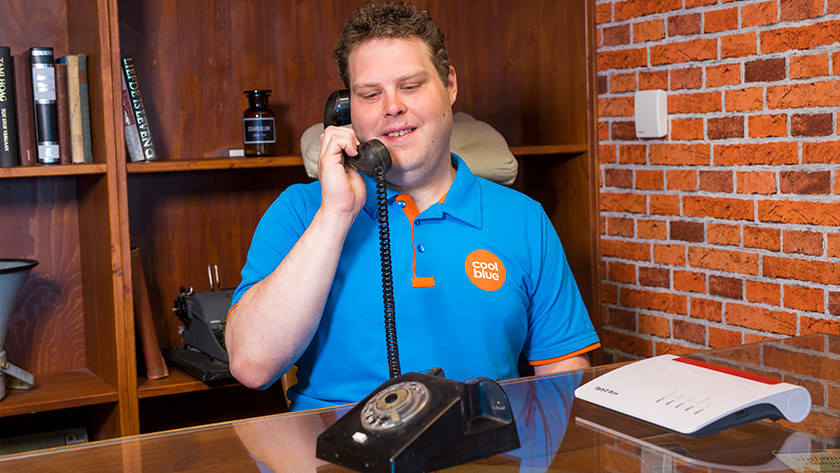 The FRITZ!Box 7590 has an integrated digital telephone exchange. As a result, I can easily connect my DECT phones without needing a base station. I connect them via the website of the router and this process turns out to be quicker than I expected. I can even use phones from different brands. I only have 1 phone number, but if you have several numbers, you can choose which phone rings for which number. In addition, you can also connect your devices to the router with a wire.
Advanced options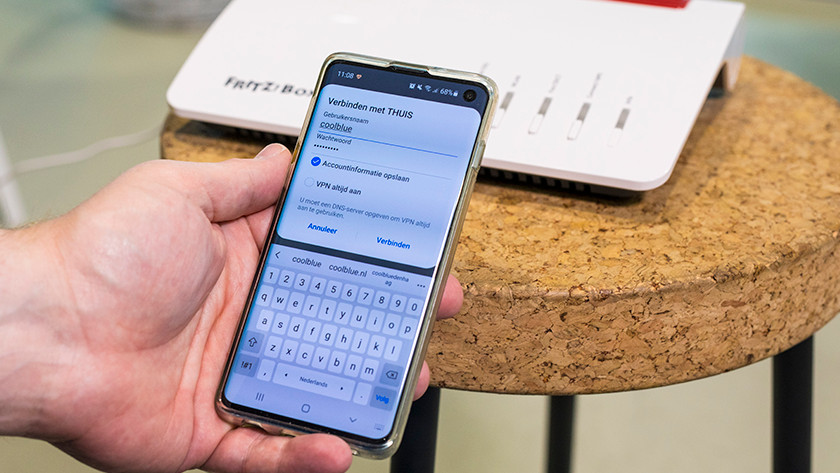 The router has a lot of advanced options. I tried out the VPN server, among other things. This allows me to log in at home from my holiday address. The FRITZ!Box can function as a network drive as well. All you have to do is plug in a USB flash drive or external drive. This way, I can save my holiday photos at home right away, while I'm still at my holiday address. Nice and safe.
Conclusion
Simultaneous dual-band router
|
800 + 1733Mbps
|
DSL modem, VPN server
The FRITZ!Box 7590 is a very advanced router. That makes it suitable for people who want to get the most out of their internet connection. The super fast WiFi and advanced options make this possible. Yet you don't need a lot of network knowledge to set up the router. With a bit of help from the wizard, it only took me a couple of minutes. I'm glad I can further expand the router with extra stations. This way, I can enjoy a fast wireless internet connection upstairs as well.
Did this help you?