Everything on the Garmin Fenix 6
On 29 August 2019, Garmin launches the Fenix 6, the successor to the Fenix 5. I dare say that the Fenix 6 is the most complete sports watch to date. Thanks to advanced readings, it's a robust watch for performance-focused athletes. The watch comes in 3 versions, with the smallest also being suitable for people with smaller wrists.
---
Garmin Fenix 6
Measures steps, heart rate, sleep, distance, and more
|
Integrated GPS
|
Shows smartphone notifications
Feel free to leave your wallet at home, because you can use the Fenix 6 for contactless payment.
Measure advanced data, such as your running dynamics, oxygen saturation, and VO2 max, and improve your performances.
The PRO versions help you navigate a map and show popular routes on natural paths.
The advanced readings and functions make it less suitable for occasional athletes.
The smallest version is more suitable for narrow wrists, but it's still a robust watch.
3 sizes: Fenix 6S, Fenix 6, Fenix 6X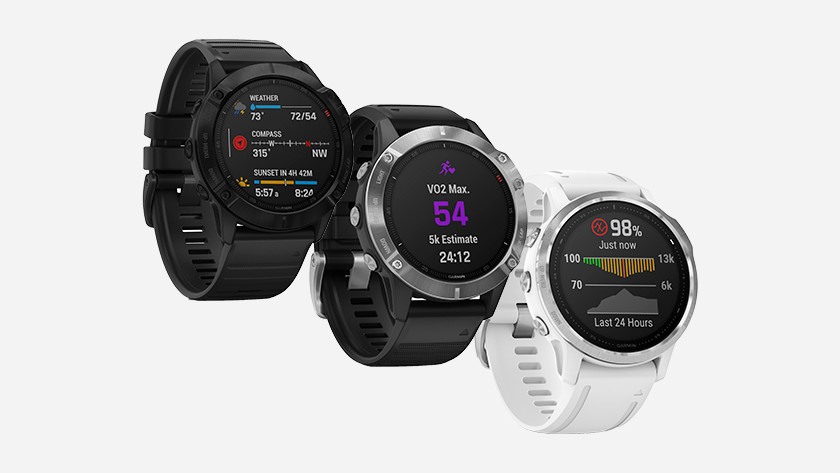 The Fenix 6 comes in 3 sizes. The smallest version is the Fenix 6S. This watch has a 1.2-inch screen and 64MB of memory. Because of the smaller size, it's more suitable for people with narrow wrists. The medium Fenix 6 version has the same amount of memory, but a larger, 1.3-inch screen. The Fenix 6X only comes in a PRO versions, and its 1.4-inch screen makes it the biggest out of the 3. It has a lot more memory, 32GB to be exact, and it has a longer battery life, lasting up to 21 days in smartwatch mode and 60 hours in GPS mode.
Advanced performance readings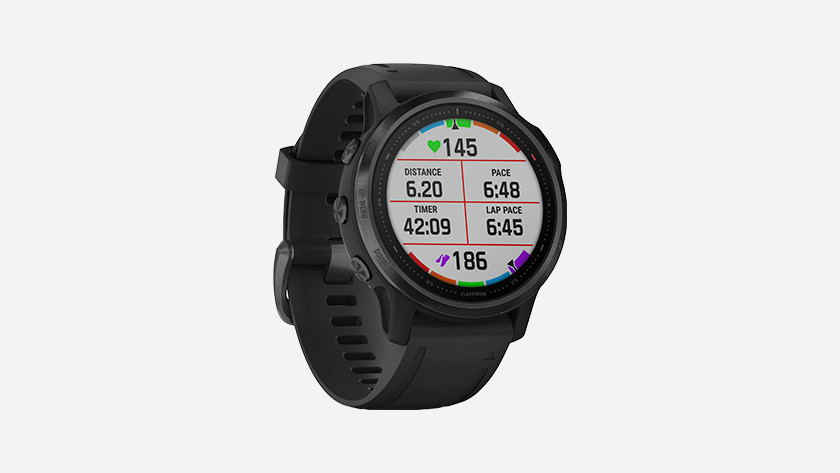 The Fenix 6 watches are suitable for performance-focused athletes. This is because of the advanced performance readings. For example, the watch measures the running dynamics you use to run more efficiently. It also measures your VO2 max, which gives an idea of how fit you are. This reading is adjusted to heat and height to make it more accurate. After a rough training, the Fenix 6 gives you a recovery advice so you won't become overtaxed.
Power manager for longer battery life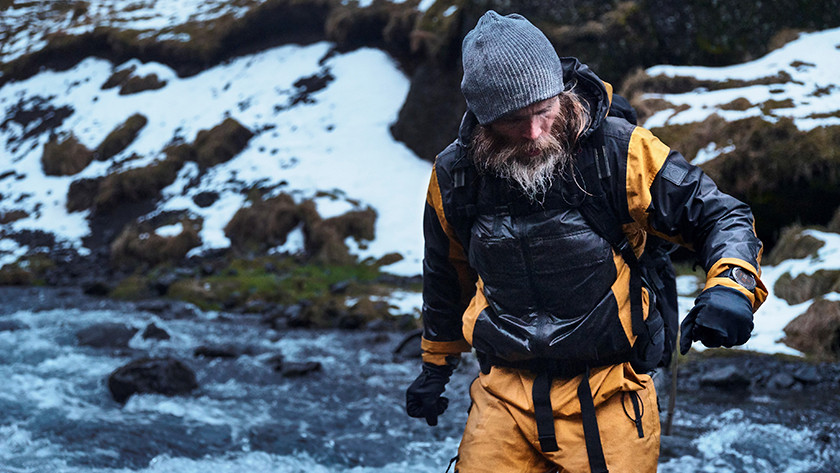 All Garmin Fenix 6 watches feature Power manager. This function indicates the effect of the chosen settings on the battery life in hours. You can extend the battery life by turning off any functions you don't need. The watches also have an Expedition mode that uses the GPS at a minimum, so they'll last 20, 28, or 46 days, depending on the model. This also makes the watches suitable for outdoor adventures.
Garmin Pay for contactless payment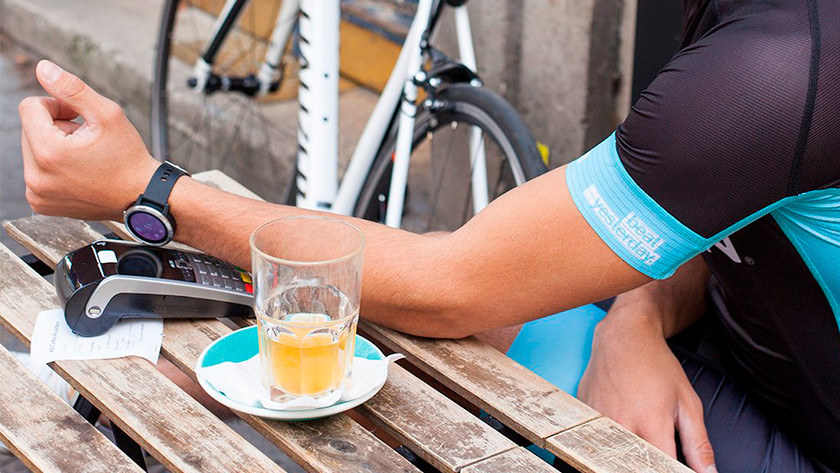 As expected, the entire Fenix 6 series features Garmin Pay for contactless payment. That means you don't need to bring your wallet on your workouts to still be able to buy a bottle of water or a cup of coffee when you need it. Keep in mind that Garmin Pay doesn't work with every bank. You need to have an account at ABN AMRO or Rabobank or ICS credit card. If you don't have an account at any of the participating banks, this function isn't relevant yet, although more and more banks are starting to support it.
Pulse Ox sensor measures oxygen saturation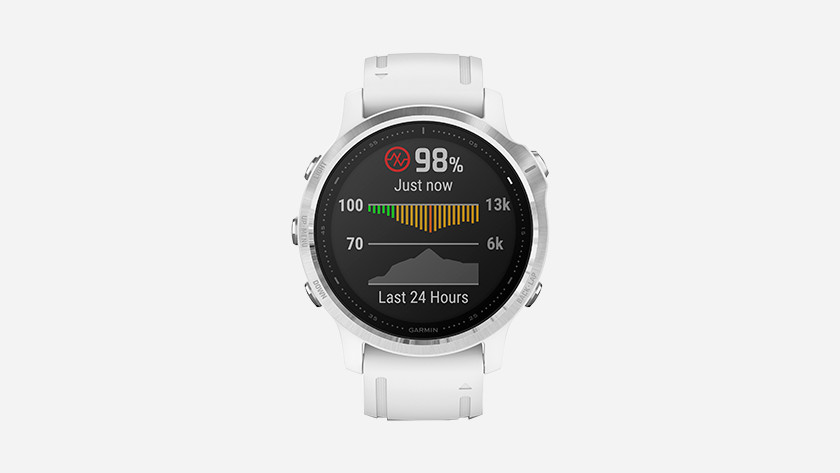 The Pulse Ox sensor measures your oxygen saturation. This is the amount of oxygen in your blood, and it indicates how your body responds when training at high altitudes. Think of cycling in the mountains, skiing, or rock climbing. On the Fenix 6, you can view a graph of your blood's saturation during climbs and descents.
PRO version with extra functions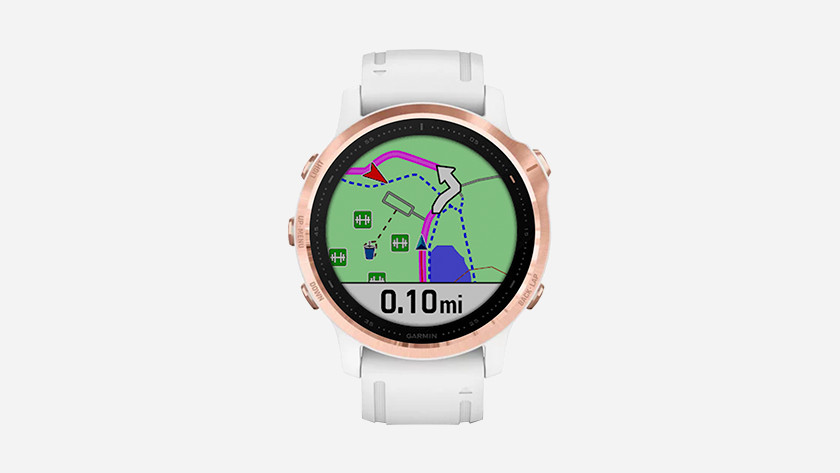 Every Fenix 6 also comes in a more extensive PRO version. One of the differences is that PRO watches navigate using a map instead of only showing a line. The PRO version also has Trendline Popularity Routing, which means the watch determines a route for you based on the data of other Garmin users. That way, the watch can show popular routes that not only follow roads, but natural paths as well. With PacePro, the PRO version helps you reach your pace goals during climbs and descents as well.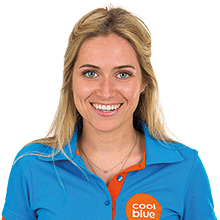 Article by: