Expert review NVIDIA Shield TV
In order both stream and play games in 4K on your TV, you usually need a Smart TV or media player as well as a console. NVIDIA promises that you can do both with the Shield. Thanks to Android TV, you can install games and apps like Netflix directly on the device, but you can also stream games from your PC or from the cloud with GeForce Now. Is the Shield truly such a powerful allrounder or is Nvidia making compromises to offer both movies and games in 4K ? I went and found out for you.
---
In short
Watch movies in the highest quality thanks to the 4K resolution.
You can install all apps available on Android TV.
Stream games from your PC with an Nvidia video card to your TV.
The Nvidia Shield has an integrated Chromecast Ultra.
The standard model has too little internal storage to save movies on.
In order to stream games via GeForce Now, you need an Nvidia subscription.
Out of the box
The Nvidia Shield TV with controller that I tested comes in a luxury box. Thanks to the relief print, the striking design of both the media player and controller become clear. When you open the box, you see the Nvidia Shield and the remote right away. The power supply is packed next to the media player, and the controller is hidden under the device.
The Shield has a distinctive design and it's not immediately clear what the top is and what the bottom. Luckily, rough area on the casing indicates that that's the side it should be placed on. Although the media player is made of plastic, it feels sturdy. The same goes for the controller. The remote only has the essential bottom and is made of aluminum.
Installation and use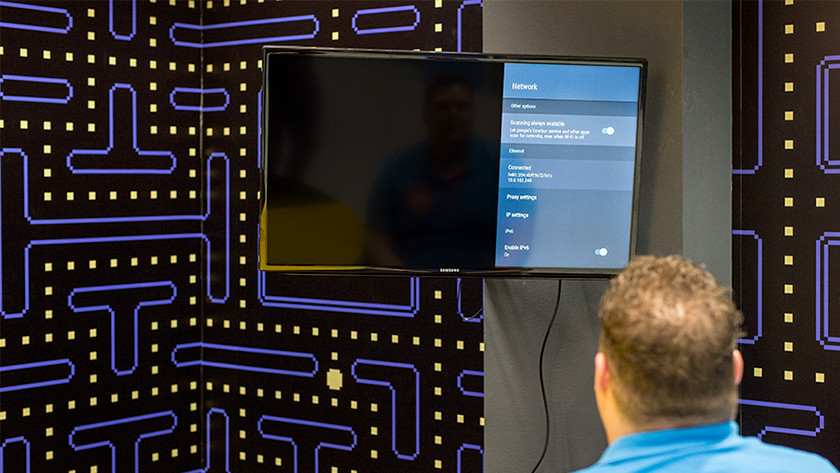 I've been using an Android phone for over 8 years, so the installation of the Nvidia Shield is familiar to me. In fact, it's exactly the same, although the screen is bigger. I log in using my Google account, connect the Shield to my wireless network (a wireless connection is also possible), and connect the accessories. In just a few minutes, I can get started and watch movies and series in 4K via Netflix. This app is already installed on the media player.
The interface is simple and intuitive. I'm an Android user and have a smart TV with Android, so navigating the menu isn't hard for me. The interface is also so clear that even people who've never seen an Android device up close, will still be able to find their way. There's one thing that could be better though. When you've installed a lot of apps, the list gets quite wide. That means you have to scroll a long way to the right to start the app you want.
Watching movies and series
After browsing the menu, I decide to use the Nvidia Shield for its intended purpose: watching movies and series. I open Netflix and look for a series available in 4K. The images look beautiful and are just as good as those from the integrated Netflix app on my Sony Ultra HD television. The Shield has a good wireless connection, so the series doesn't have to buffer for long. My experiences with the (also pre-installed) Amazon Prime app are the same: a perfect picture. Thanks to the integrated Chromecast Ultra, you can stream to the Shield from your smartphone.
The Nvidia Shield has two USB 3.0 ports to watch movies from an external hard drive for instance. I notice right away that no standard video player comes installed on the Shield. In order to watch a movie from an external hard drive or USB flash drive, I first have to install an app. I go for VLC and MX Player. Films in 4K with HDR work fine with these players, but if I try a movie with Dolby Atmos sound, it doesn't work: no sound. Whether this is because the apps are incompatible to some degree with the Shield isn't clear. The Nvidia Shield does support Atmos sound after all. Directly on my TV, the same movie works just fine.
Gaming
In addition to Ultra HD quality, the Nvidia Shield also distinguishes itself with 3 ways to play games. I found the Shield's controller very comfortable to use. It fits my hand well, but the analog sticks are right next to each other. That feels unnatural.
Via Android
I downloaded a number of popular games from Google Play, including Modern Combat 5 and Asphalt 8. I thought the games and gameplay were great, but the graphics are a big disappointment. That's probably because these games are running on less powerful hardware. The Shield has no trouble running these games, even on 4K. Asphalt 8 did crash on me once, though.
Geforce Now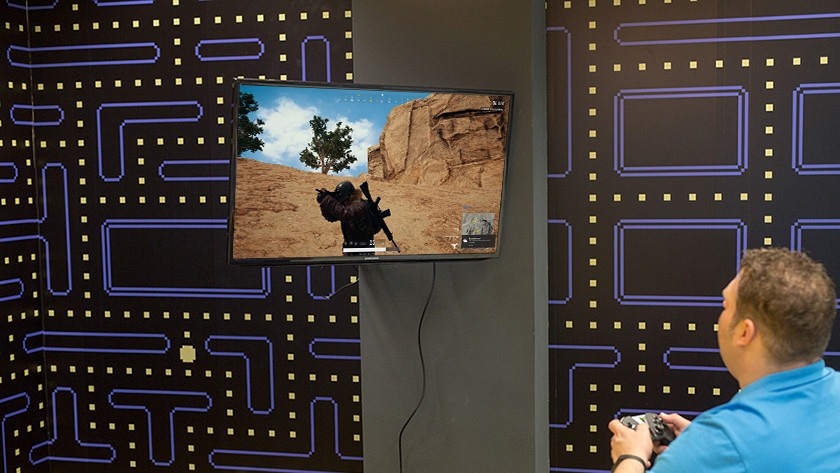 GeForce Now lets you stream games from the cloud to your Shield. That means that the quality of the graphics is much better. The game Borderlands looked fine. The first month of GeForce Now is free, after that it's € 9.99 per month. That includes a number of free games. I was disappointed that the maximum resolution is Full HD.
Nvidia Gamestream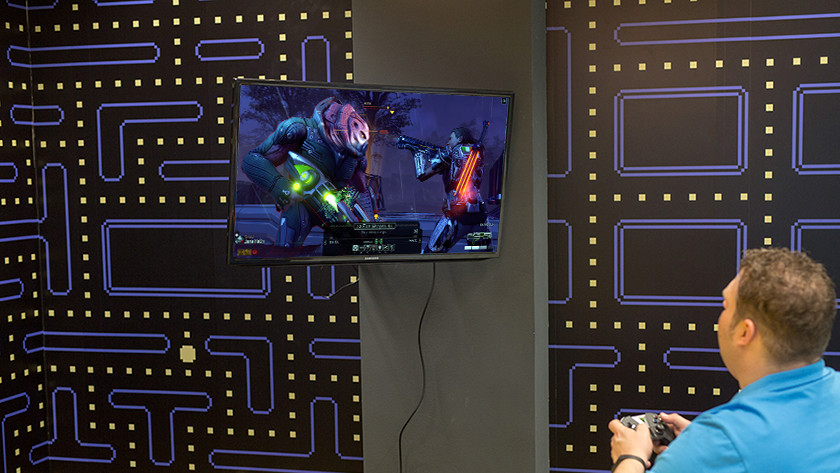 The final way to play games is via Nvidia Gamestream. It lets you stream games from a computer with a GeForce GTX video card to your Shield, in order to play them on a big screen. This is free, provided you already have a powerful PC.
Conclusion
The Nvidia Shield is a complete media player that turns any TV into a smart TV. Thanks to Android, you can install many different apps and you have lots to choose from. Certain apps are still lacking, but you might be able to stream them via your smartphone thanks to the integrated Chromecast Ultra. Not including a standard video player was a bad call. The Shield sets itself apart because of the gaming options it offers, but is certainly not a competitor for the Xbox or Playstation. Gaming works fine, but I don't like that you need a monthly subscription for GeForce Now.