Expert review of the Bose Noise Canceling Headphones 700
With the Noise Canceling Headphones 700, Bose focuses on improving its combination of a high sound quality and a high-end noise canceling. The manufacturer already hit the bull's eye with the QuietComfort 35 II and this new model is meant to pick it up another notch. In this review, you can read if they succeeded.
---
Bose Noise Canceling Headphones 700
Over ear
|
20-hour battery life
|
Noise canceling
You choose the level of noise canceling.
Thanks to the 4 noise-suppressing microphones, you're clearly audible when you make a call.
You can operate the headphones with your voice via Google Assistant.
The headphones can't be folded up to a compact size.
First impression of the Bose Noise Canceling Headphones 700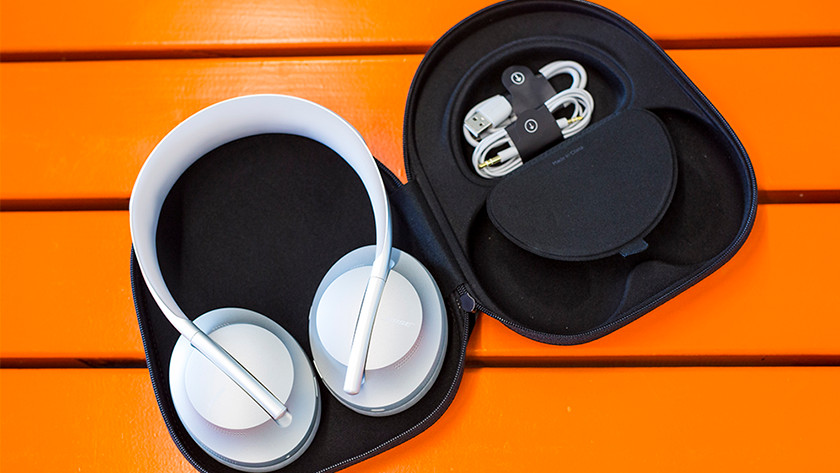 When you take the headphones out of the box, you notice right away how modern it looks. With this design, Bose wants to be different from other headphones. And they've done it. The futuristic style is made with high-quality materials and gives it a premium feel. This design only has one downside, namely the fact that the headphones can't be folded up. As a result, they're not as easy to take with you in your bag. Aside from this, the ear cups have 3 physical buttons. These are for the noise canceling, Bluetooth, and Google Assistant.
High-end noise canceling
Bose doesn't just impress me with their design, but also with the noise canceling. The noise canceling is high-end and adjustable to multiple levels. Download the Bose Music app and choose 1 of the 11 levels of noise canceling. The higher the level, the more noise the headphones mute. The highest level lets me listen to music on the train, at the office, or wherever I am without any distractions. I can only hear their voice through the music when my colleague talks very loudly from nearby.
Detailed sound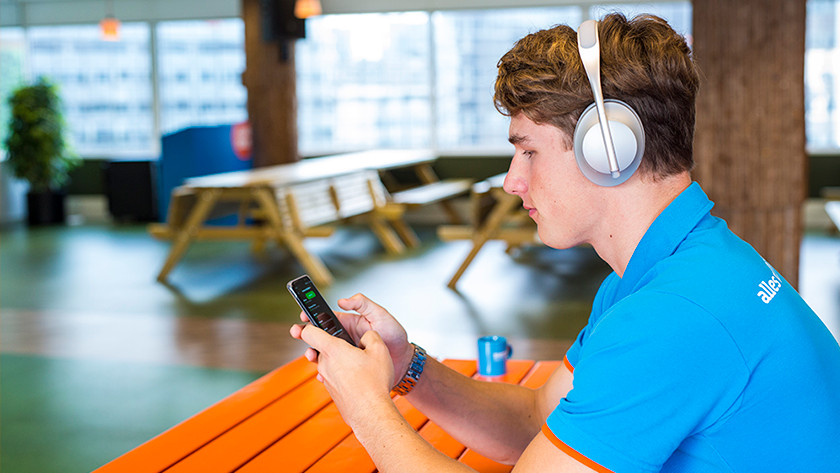 I can be brief about the sound. I'll just say that it's high quality. Highs and vocals are crystal clear and detailed, so you can enjoy listening to any top 40 playlist. The bass is reasonably good, but it doesn't allow you to completely immerse yourself in some solid hip hop or dance music. That's why it's important to think about what type of music you mostly listen to before you consider buying the Bose Headphones 700.
Controls take some getting used to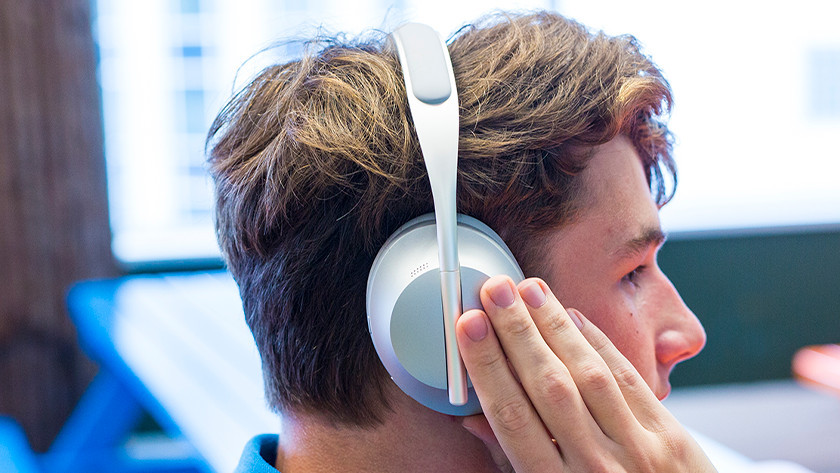 Like I mentioned before, the Headphones 700 have 3 buttons. One is for noise canceling, one for Bluetooth, and one for Google Assistant. Aside from these 3 physical buttons, you can also use different touch controls. These touch controls take some getting used to in the beginning, but they're pretty handy when you've figured them out. Swipe up to increase the volume, tap 3 times to pause the music, and so forth. Something I do miss on the headphones is the NFC feature.
A lot of space around your ears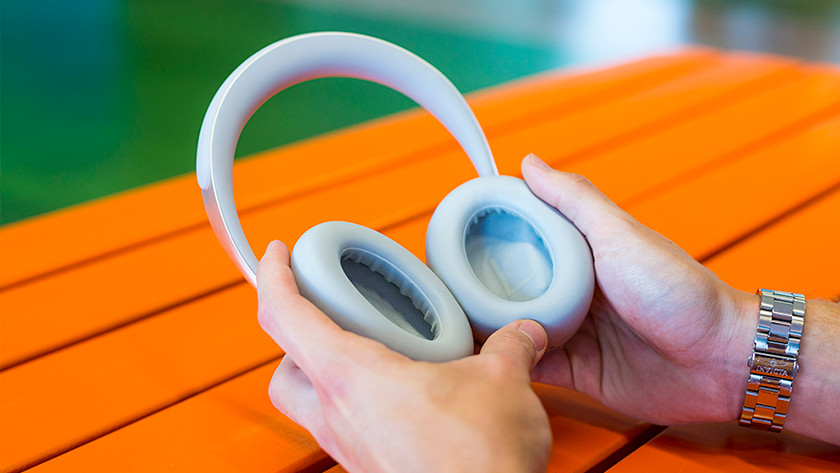 The headphones are lightweight and have soft ear cushions that are snug around your ears. The headband is also made of very soft material, so you can listen to music for a long time. But what really makes these headphones so comfortable to wear, are the deep ear cups. The distance between your ears and the drivers is large enough that you won't be bothered by your ears.
Very disappointing battery life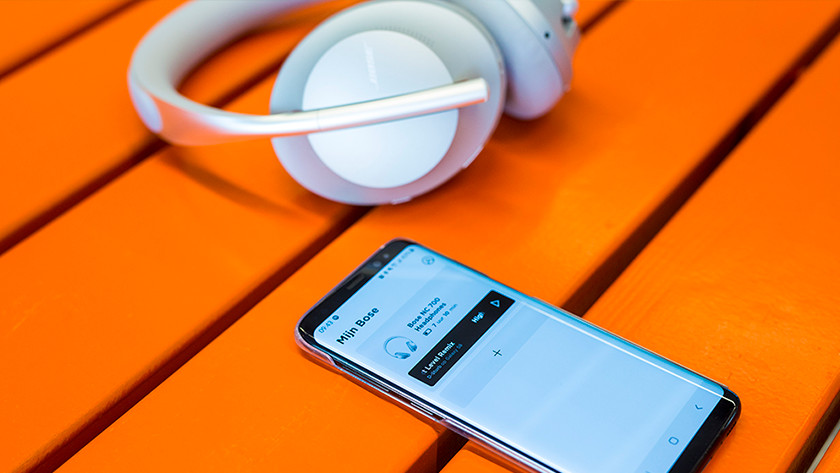 The Bose Headphones 700 have proven to be very good headphones. But there are always a couple of little flaws. In this case, that's the battery life. With a capacity of 20 hours, you'll notice that you have to charge the headphones quite often. Especially if you listen to a lot of music, the headphones come up short in this area. I personally listen to music for 7 or 8 hours each day, so I need to charge the headphones at least twice a week. Especially considering its price range, you would expect a longer battery life.
Conclusion
Over ear
|
20-hour battery life
|
Noise canceling
The Bose Noise Canceling Headphones 700 are premium headphones with a high-quality sound and look. The design is modern and the quality of the headphones themselves is high-end as well. But despite the high-quality sound and noise canceling, it doesn't differ much from other premium headphones. That makes the lack of NFC and a long battery life a missed opportunity.
Did this help you?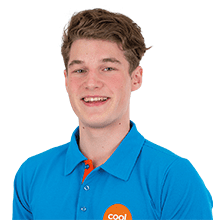 Article by: