Expert review of the Philips Sonicare ProtectiveClean 6100
With an electric toothbrush you can remove more dirt and stains from your teeth than with a manual toothbrush. And if you use the Philips Sonicare ProtectiveClean 6100 HX6877/29, the toothbrush adjusts the position yourself to the brush head you are using. You also get a signal when you need to replace the brush. Handy! Do you really work that easily? I tested it for you.
First impression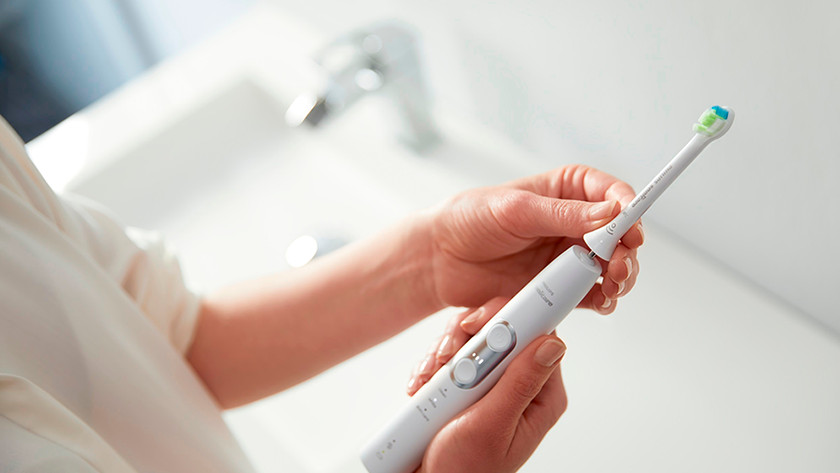 Until now I always cleaned with a manual toothbrush. You buy it at the drugstore, in a small package. Now there is suddenly a pretty big box for me, here is the Philips Sonicare ProtectiveClean 6100 HX6877 / 29. My heart beats with anticipation, and I take out the toothbrush. The toothbrush is lightweight and lies comfortably in the hand. The travel case does not fit in my toiletry bag, but is so sturdy that I would just throw it in my suitcase when I go on vacation.
In short
OptimalWhite brush for white teeth
Replacement reminder
62,000 pulsations per minute
The correct cleaning mode is set automatically.
You do not need to keep track of yourself when the brush head has to be replaced.
The battery lasts two weeks, charging is not often required.
If you use a toothbrush without a chip, the smart functions will expire.
The travel case does not have a charging function.
BrushSync
This toothbrush has the BrushSync technology. This means that the brush head has a chip that communicates with the handle. The BrushSync has two functions.
Replace brush head
When you need to replace the brush head, a light on the handle starts to light up. Handy, because if you brush too long with the same brush head you clean your teeth less effectively. On average you replace the brush head every three months, but BrushSync is based on your specific brushing behavior. The chip keeps track of how long you have cleaned, how much pressure you have put during brushing and what your brushing technique is. This determines when a new brush head is needed.
Setting the brush position
You click the brush head on the handle, and the correct brushing mode is automatically set for you. Fine, because that way you can be sure that you brush your teeth in the most effective way. So if you choose a whitening brush head, the whitening mode is immediately switched on. Note: you can of course also use a Philips sonicare toothbrush without a chip on this handle, but then the smart functions will be canceled. You then keep track of when the brush needs to be replaced and set the desired position yourself.
Brushing modes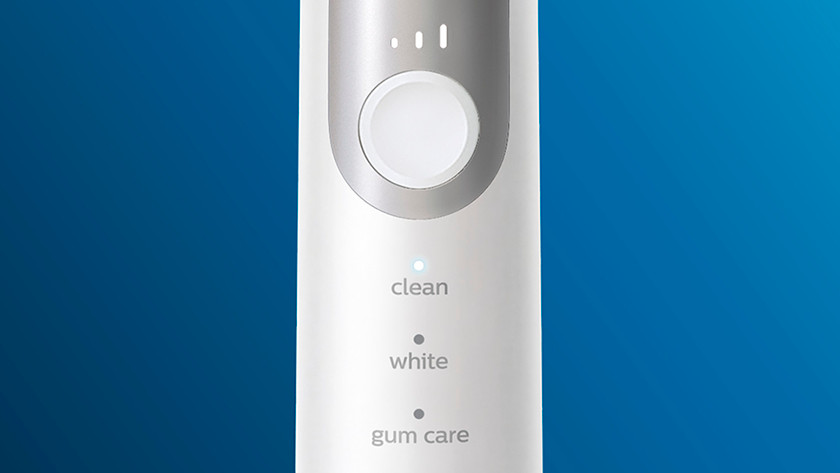 Clean
A standard cleaning position that is suitable for every dentition.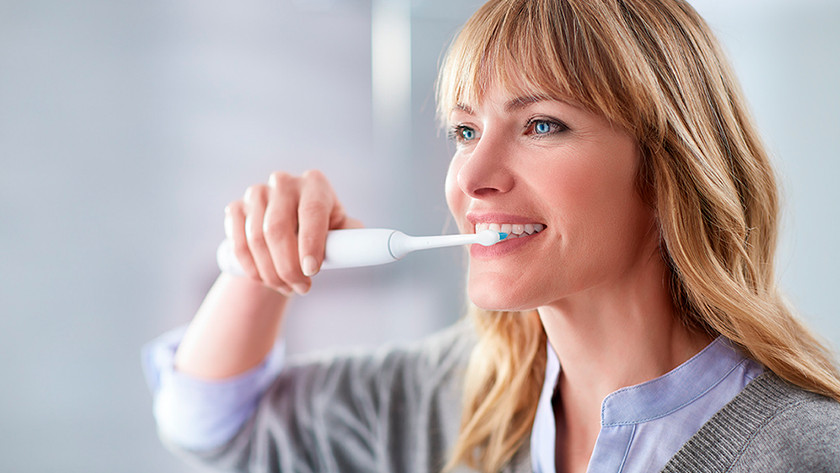 White
A brushing position with extra power to whiten the teeth. Use this stand in combination with a whitening brush head for an extra white result.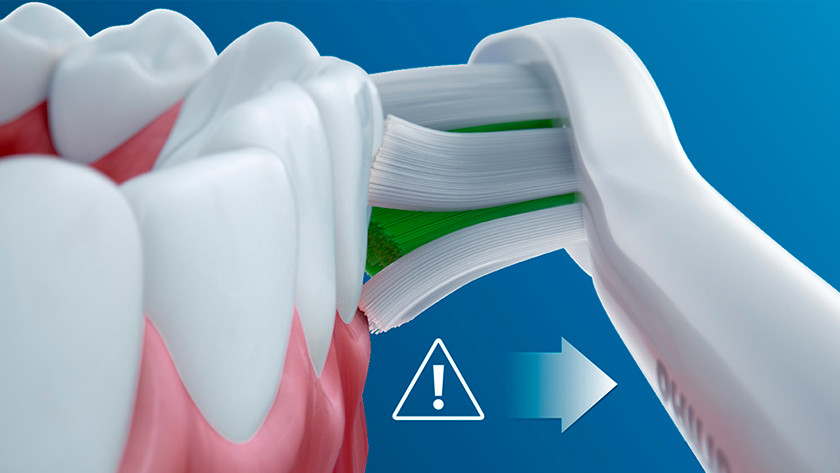 Gum care
If you have sensitive gums, a gentle cleansing is desirable. The gum care brushing comes in handy here.
Verdict
Do you attach a lot of value to your oral hygiene, do you think it is important that you brush with the right position and you like comfort; then the Philips Sonicare ProtectiveClean 6100 HX6877 / 29 is a good choice for you. With this toothbrush, brushing your teeth is really very easy. So you no longer have to think about replacing the brush head and you always polish the good position with precision. But you always brush on the same stand and you think yourself when the brush needs to be replaced, then you can fine with a basic model toothbrush from Philips Sonicare.