How do I find my Apple AirPods when they're lost?
I open the case of my Apple AirPods. I'm shocked to find my AirPods aren't in there. But where are they? I can start looking, but Apple has come up with something much easier. I can use 'Find my iPhone' to find my AirPods. I'll explain how it works.
---
Set up Find my iPhone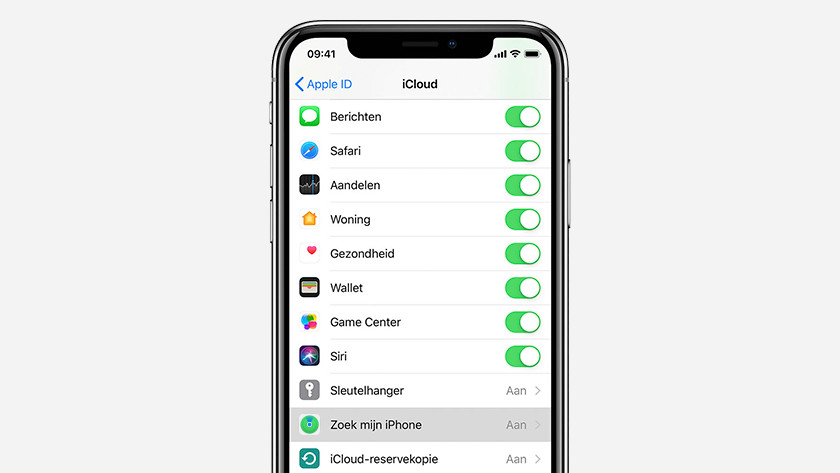 To use Find my iPhone, I need an iPhone or iPad with iOS 10.3 or higher. Find my iPhone must be configured on the iPad or iPhone I connected my AirPods to. If that hasn't happened yet, I can easily set it up as follows.
I go to Settings → my name → iCloud. Do I use iOS 10.2 or lower? I go to Settings → iCloud.
I scroll down and tap Find my iPhone.
I turn on Find my iPhone and Send last location.
Show AirPods on a map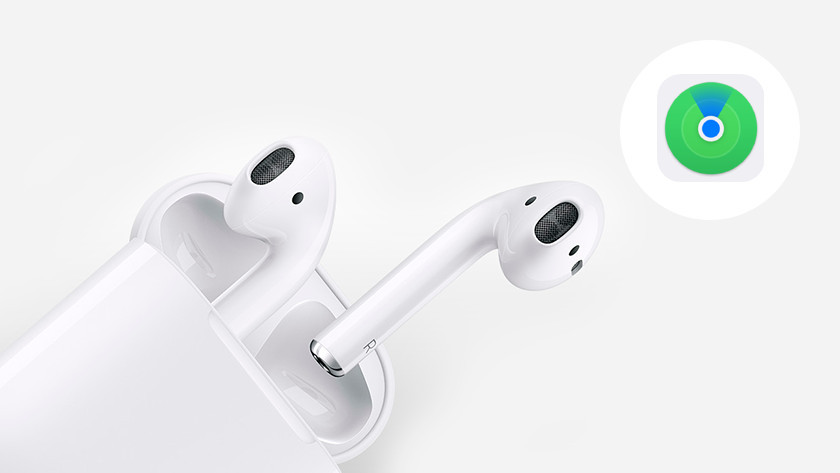 Find my iPhone shows the locations of all Apple devices I used to log in with my Apple ID, including my AirPods. What if my lost AirPods aren't connected or not charged? I can see the last location my AirPods were at online. How do I track my AirPods?
I open the app Find my iPhone on my iPhone or iPad.
I log in with my Apple ID and password.
I tap AirPods.
What do the dots mean?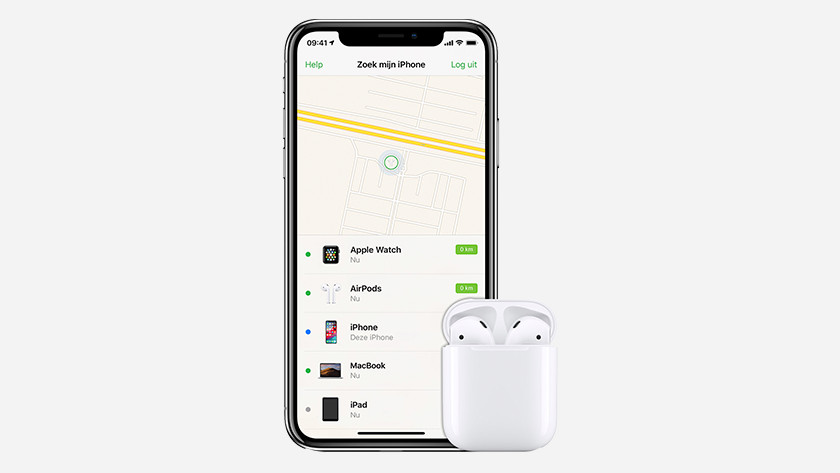 I'll now get an overview of all my Apple devices. On the left, I see colored dots.
The blue dot indicates the device I use to look for my AirPods.
The green dot indicates that my AirPods are online. This means that I can play a sound to find them again.
The gray dot means that my AirPods are switched off, have no power, are in the case, or are out of reach. In this case, I only see the last known location.
If my AirPods got separated, I'll only see 1 location on the map. I look for the AirPod I see on the map and I put it in the case. I'll then refresh the map to find the other one.
Play sound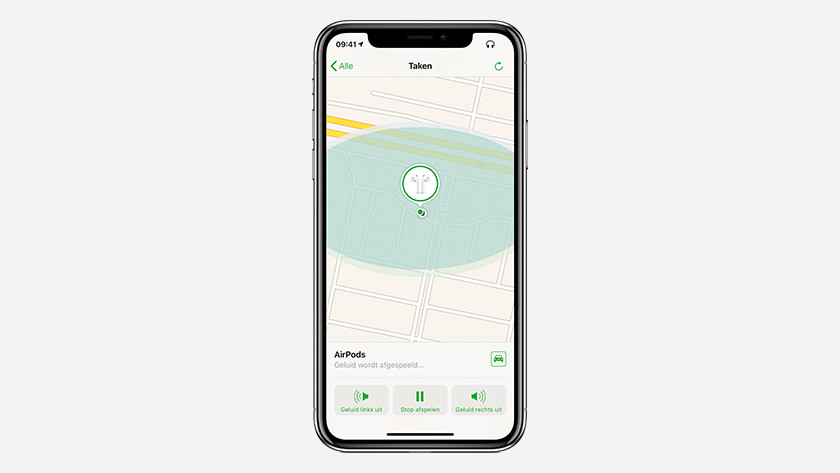 If my AirPods are close to my Apple devices and are connected to Bluetooth, I play a sound via * Search my iPhone * to detect them. My AirPods now play a sound that is getting louder for 2 minutes. How does this work exactly?
I go to Tasks and Play sound.
Did my AirPods get separated? I choose Sound off left or Sound off right to find them one at a time.
Found the AirPods? Tap Stop playing.
Did this help you?