iRobot Roomba vacuum cleaner bags i7+ and s9+
You ordered an iRobot Roomba i7 + or s9+ about 6 weeks ago. We hope you're still happy with it. In total, you received 2 vacuum cleaner bags with the robot. After emptying the dust collector about 30 times, the bag is full and you can throw it in the trash can. This is useful, but you're out of bags at a certain point.
Extra vacuum cleaner bags
Fortunately, it's easy to order the vacuum cleaner bags separately. This package contains 3 bags, which you can use for about 3 months if your robot vacuum drives around every day. This way, you can prevent running out of bags and ensure that your robot can happily continue to vacuum the floor.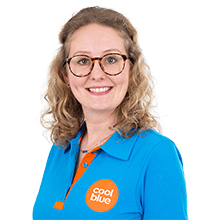 Article by:
Nadie
Robot Vacuum Expert.