How do I place a television in my room virtually?
A TV has caught your eye, but you're not sure whether it fits your room. In this case, the Coolblue app offers a useful solution. With the augmented reality function, you can see each screen size in your room virtually. On this page, you can read exactly how this function works.
---
View the latest Samsung TVs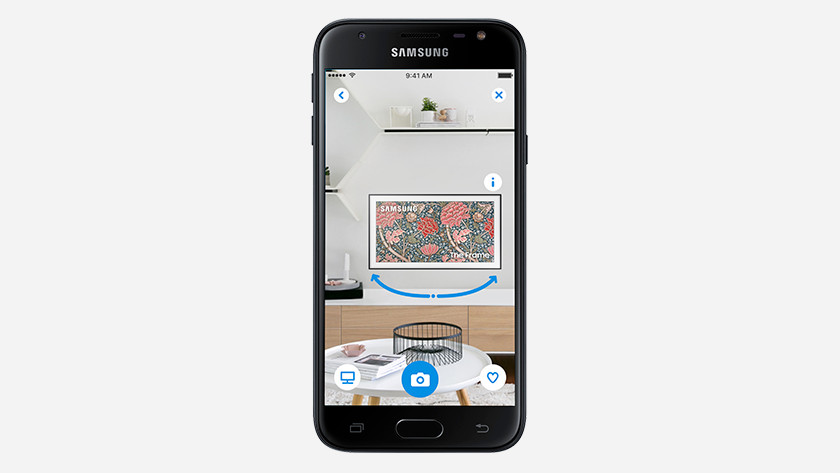 Do you want to see what the Samsung The Frame looks like on your wall? You can find 3D models of this TV and other new Samsung TVs in the app. This way, you'll see the exact design of the TV in your living room, in addition to the correct size.
Step 1: download the app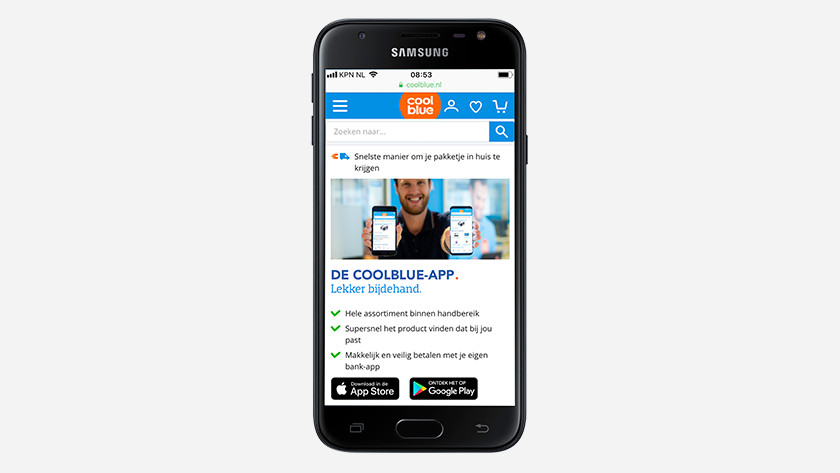 To gain access to the augmented reality function, you need the Coolblue app. If this app isn't on your phone yet, you have to download it first.
Step 2: open the app
Go to the button with which you open the virtual surroundings via the Coolblue homepage or the product page of a television.
Note: the function is available for:
iPhones and iPads with at least iOS 11.0 and with an A9 chip or a newer chip.
Android phones with at least Oreo 8.0 operating system that support ARCore.
Don't you see the function in the app? In that case, your device probably doesn't support augmented reality.
Step 3: move your phone
You will now see your room on the screen of your phone. The app will ask you to slowly move the phone from left to right. This way, you can scan the surface of your room.
Tips for a good scan:
Make sure the surface, whether it is your cabinet or wall, isn't empty.
Make a wide scan movement from left to right.
When you're scanning the wall, it's useful to stand at a 1.5 to 2-meter distance from the wall.
If you want to put the TV on the ground, you should point your phone at the surface on which you want to place the leg stand.
Step 4: place the TV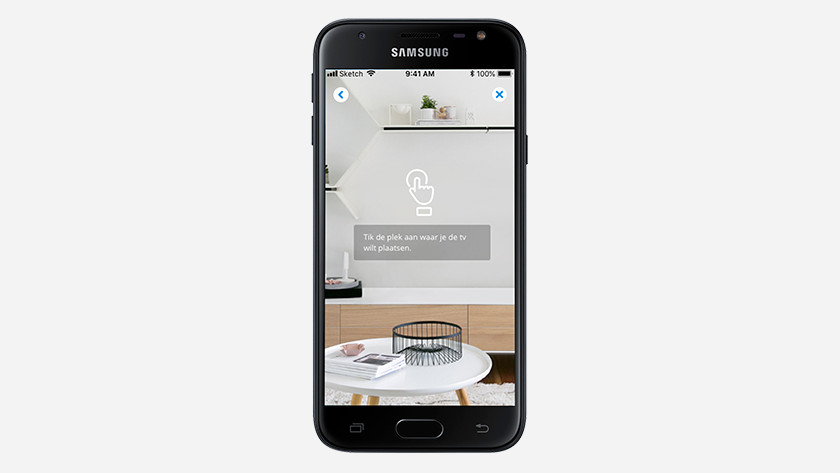 As soon as your room has been successfully scanned, use your finger to tap the place you want to put the TV.
Step 5: change the size
Done! You will now see the TV in your room virtually. Walk around it and take a look at it from all angles. At the bottom of the phone screen, you can select various sizes. This way, you immediately find out which size looks best in your room.
Did this help you?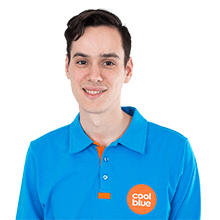 Article by:
Laurence
Television Expert.