How do you choose the right charger for your Samsung Galaxy S21?
The Samsung Galaxy S21, S21 Plus, and S21 Ultra don't include a charger in the box, only a charging cable. You have to buy the charger yourself. Some chargers are faster than others and not every charger works with the cable that you get with your new Samsung device. You can read what to keep in mind here.
---
Samsung Galaxy S21 choose charger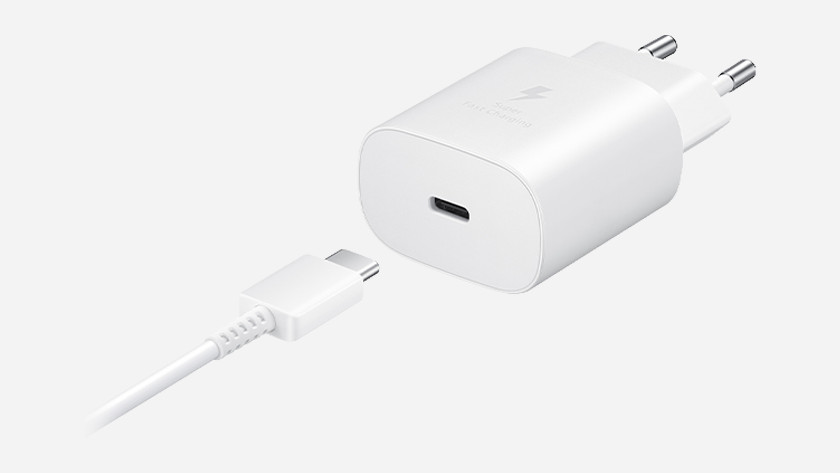 The Samsung Galaxy S21, 21 Plus, and S21 Ultra don't include a charger, only a USB-C to USB-C cable. If your old charger has a USB-A port, this cable won't fit that charger and you'll need a new one. When selecting an S21 charger, check the following:
How fast do you want to charge your S21?
Do you want an extra cable?
Do you also want to charge wirelessly?
Fast chargers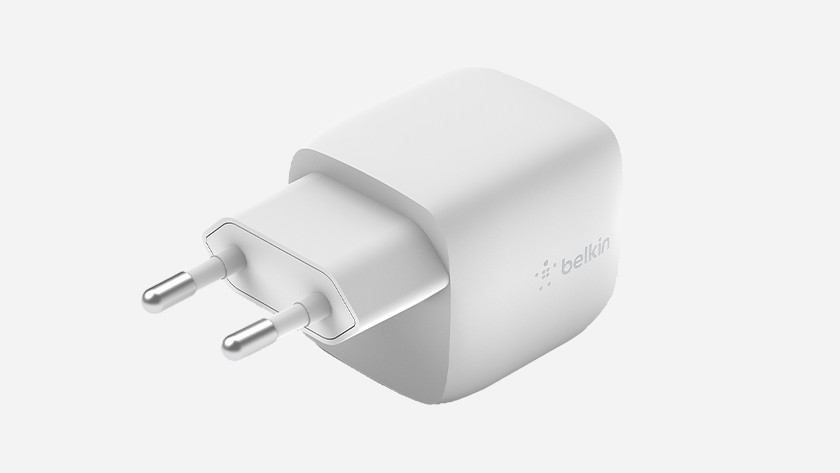 With a Power Delivery charger, you can charge your S21 extra fast. The fastest charger is the 25-watt charger by Samsung. This allows you to charge an empty battery fully in just over 1 hour. From Power Delivery chargers from other brands, the S21 accepts a maximum of 18 watts. A 30-watt or 60-watt charger will work, but never delivers more than 18 watts. Charging the device fully takes approximately 1 hour and 30 minutes. That is 1.5 to 2 times faster than when you use a charger without fast charging.
Chargers with cable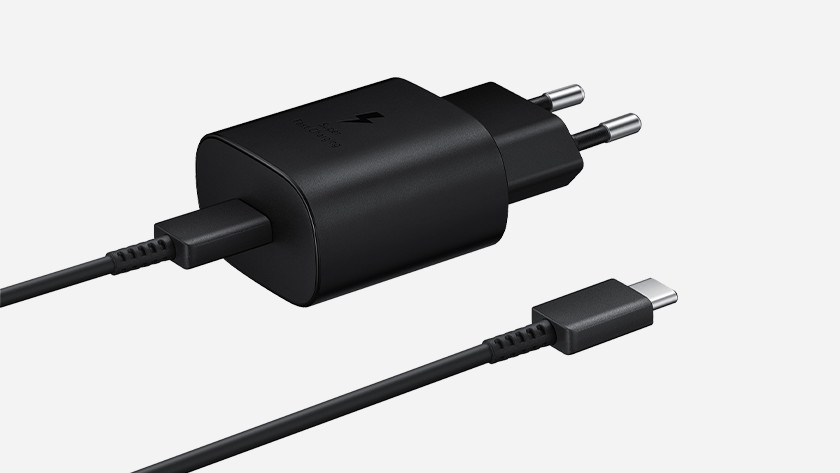 Get an extra charger if you don't want to keep lugging your only charger from room to room and home to work. Choose an S21 charger with cable, especially when you buy a Power Delivery fast charger. To use that charger, you need a special USB-C fast charging cable. Older chargers, including those from Samsung, usually included a USB-A cable. Chances are that your old cables won't fit on the new fast charger.
Wireless chargers
With a wireless charger, you can charge your S21 without cables. This prevents a tangle of cables on your desk or bedside table. Especially if you choose a wireless charger that also charges your Samsung Watch and earbuds. Wireless charging is slower than wired charging. With the fastest wireless charger, the 15-watt charger from Samsung, you can charge your S21 in approximately 1 hour and 45 minutes. A slower charger takes about 3 hours.