How do you use Apple iPad as a laptop?
With the arrival of Smart Keyboard, you can convert the Apple iPad into a complete text editor. In addition, you can connect a Bluetooth mouse, and an iPad is a good alternative to a laptop. In this article, you can find out how to get the most out of your iPad with the right accessories and iPadOS.
---
Which model to choose as a laptop?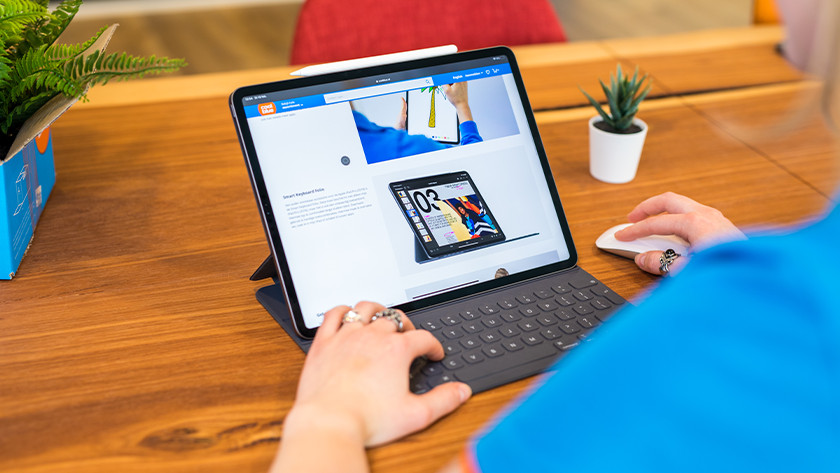 Not all iPad models are equally suitable to be used as a laptop. The iPad Mini, for example, is too small to be able to work on properly and doesn't have an original Smart Keyboard. With the Apple iPad (2019), you get a basic iPad en you can perform simple tasks such as text editing and browsing the internet. Are you looking for a model with a little more power and possibilities? Choose an iPad Air or iPad Pro as laptop.
The possibilities of iPadOS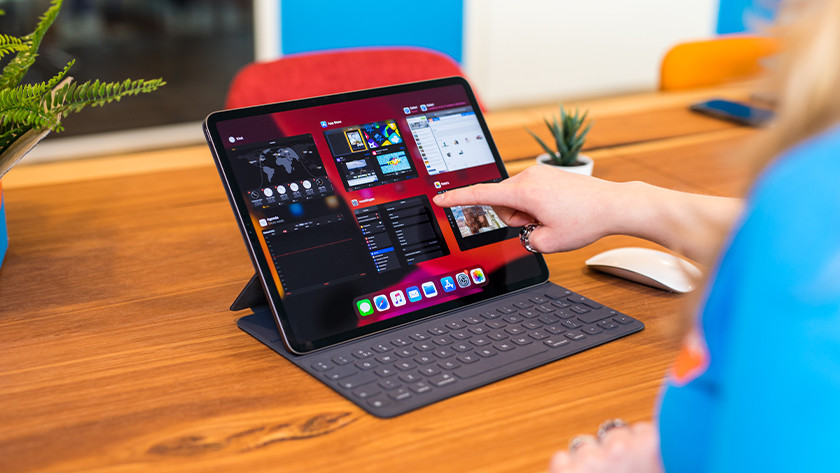 Thanks to iPadOS, the Apple iPad has become more attractive to work on. Partly because of this, the iPad is increasingly becoming a good alternative to a laptop.
In Safari, there are now more functions, allowing you to surf more extensively than on the mobile version in iOS.
There are more options for text processing. This makes it easier to select and edit text.
Thanks to USB support, you can connect external hard drives, USB flash drives, and SD cards to your iPad.
With Files, you can work online with others on the same document.
Multitasking is possible thanks to Exposé, where you can see all open windows side by side.
Set iPad as the second screen for your Mac via Sidecar.
Connect Smart Keyboard
Smart Keyboard is a keyboard, stand, and cover in one. You can click it into place via the Smart Connector on the side of the Apple iPad. The keyboard is then instantly paired. Place it upright in a pleasant viewing angle to watch a series or get started with text processing. The keys on the Smart Keyboard feel like keys on a laptop. In addition, the keyboard is much wider than the digital keyboard on the iPad, so you can type more comfortably. When you close the keyboard, the entire screen of the iPad is covered. This way, you can safely take it with you in your bag and prevent scratches on the screen.
You can use Smart Keyboard on the following iPad models:
Apple iPad (2019)
Apple iPad Air (2019)
Apple iPad Pro 12.9 inch (2018)
Apple iPad Pro 11 inch (2018)
Apple iPad Pro 10.5 inches (2017)
Use a mouse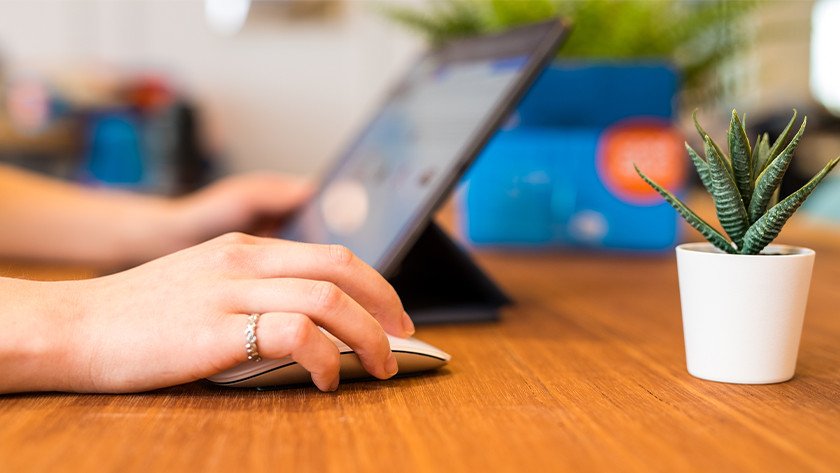 Complete your workplace with an Apple iPad with a mouse. You can use the mouse to click through web pages more accurately, for example. Thanks to this extra control you have with the mouse, you edit texts more precisely. Using a wired mouse? Keep in mind that you need a separate converter so the cable of the mouse fits into the port of your iPad.
Note: You can only connect a mouse to an Apple iPad with iPadOS.