Use Continuity on all your Apple products
Did you spot someone with an iPhone? Then there's a good chance he or she also has an Apple Watch, iPad, MacBook, and maybe even Apple TV. But what makes it so appealing to only buy Apple products? That has to do with Apple's ecosystem and Continuity. All the products in the Apple family work seamlessly together. In this article, I'll give you 7 examples.
---
Continuity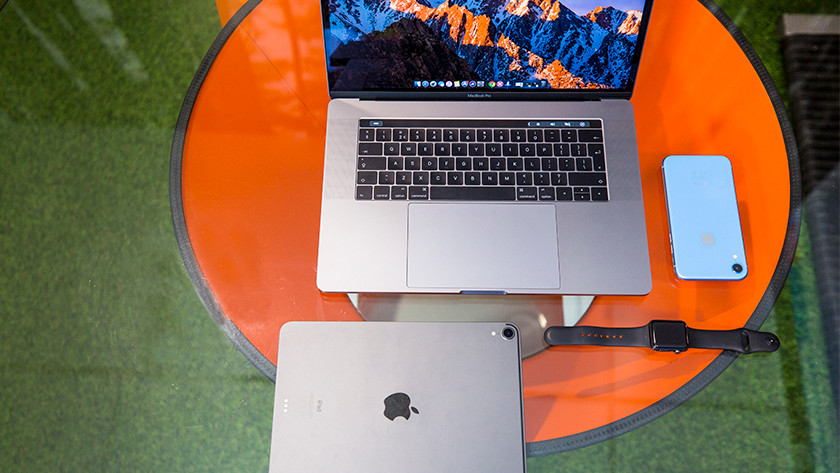 Technically speaking, the ecosystem means that there's a group of devices with software that all form one joint network, like a kind of product family. That's why it's so appealing to buy multiple Apple products. If you have an iPhone, it would be a waste to buy a smartwatch from another brand, and vice versa, because not all the functions would work. Continuity is the overarching name for all kinds of useful functions that let your iPhone, iPad, Apple Watch, and Mac work closely together. I'll give you a few examples.
1. AirDrop: share files super quickly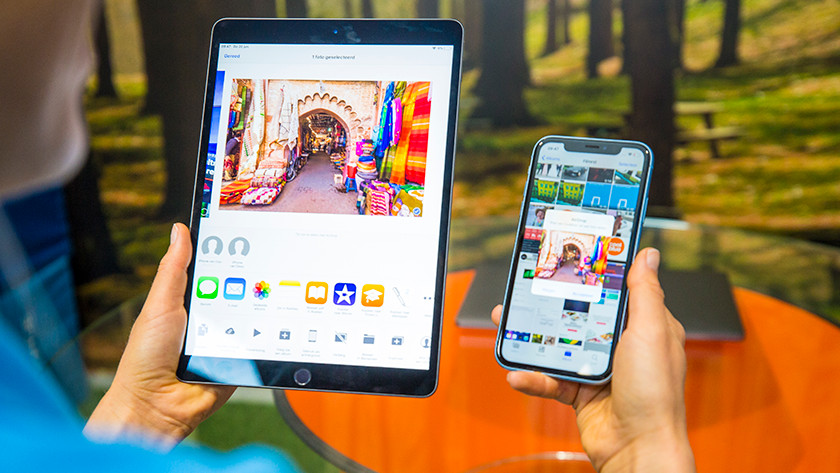 With AirDrop, you can send and receive photos, videos, and files from and to other Apple devices around you. You can even use AirDrop without a WiFi network or data connection. You only need to switch on Bluetooth on your own device and that of the person you're sending something to. Sharing files was never this quick and easy.
2. Universal clipboard: copy and paste
With universal clipboard, you copy material like text, images, photos, and videos on your Apple device and then paste them on another Apple device. For example, you could easily copy a text on your MacBook, then paste it on your iPhone. It's a lot easier than having to email the text to yourself or typing it again. This will save you a lot of time from now on. To use this function, switch on Bluetooth and WiFi and log in on all devices with the same Apple ID.
3. Handoff: continue where you left off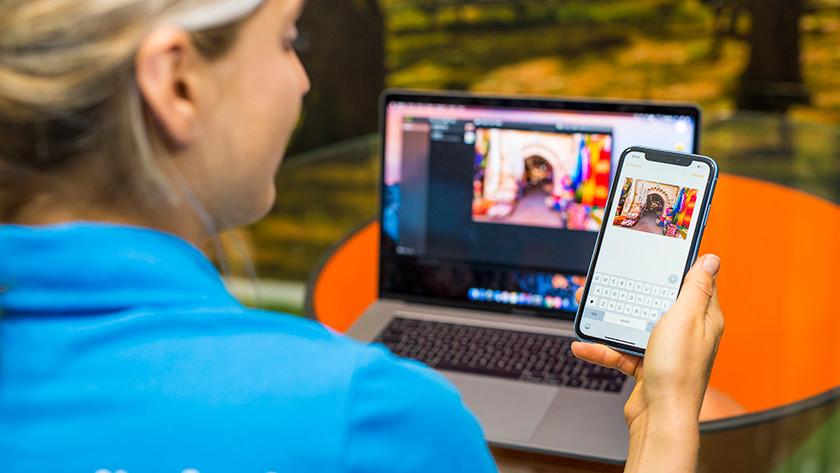 Thanks to Handoff, it doesn't matter which device you're working on. You start writing an email on your MacBook, then finish it on your iPhone. With Handoff, you can seamlessly switch between different Apple devices. Want to use Handoff? Make sure all your devices are connected to the same WiFi network and logged in to the same iCloud. Handoff is supported by Mail, Safari, Maps, Messages, Reminders, Calendar, Contacts, Pages, Numbers, Keynote, and countless apps from other providers.
4. Unlocking without a password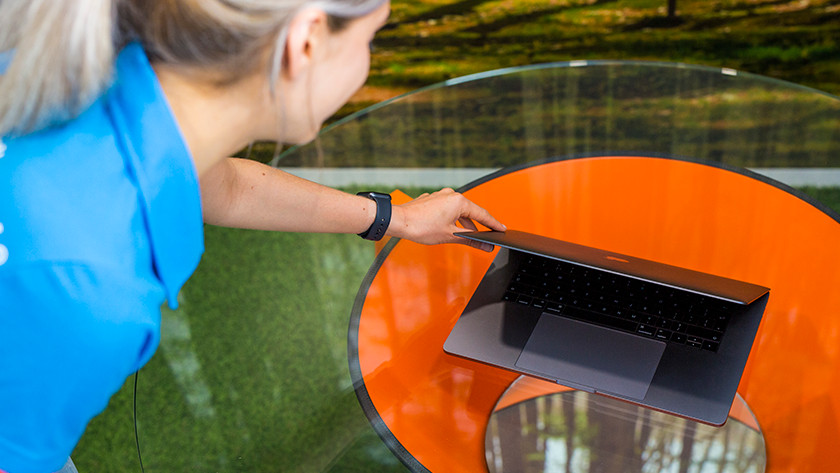 Do you have both a Mac and an Apple Watch? Then why waste your time and effort logging in when the Apple Watch can do it for you? When you wear an Apple Watch, your Mac will 'feel' it when you're nearby. Which is great, because you'll be logged in right away. Simply wake up your Mac from sleep mode and it'll be ready to go.
5. Continuity camera: scan and take pictures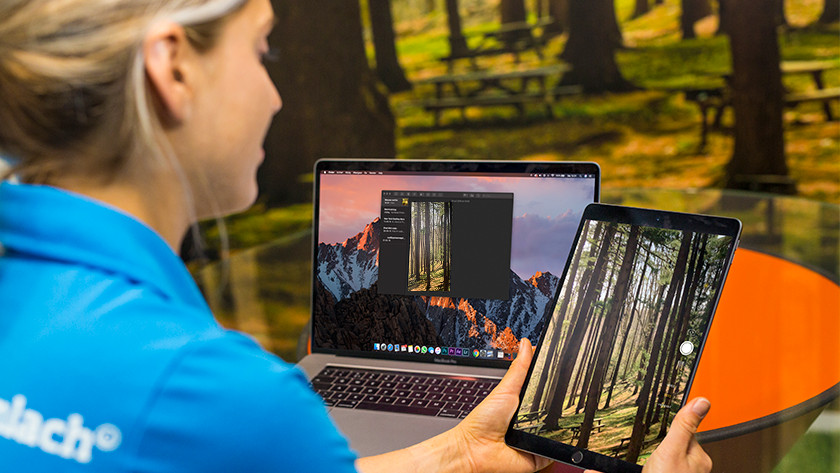 With Continuity camera, you can use your iPhone, iPad, or iPod Touch to scan a document or take a picture. The scan will then instantly appear on your Mac. This feature only works when your Apple devices are close together. Continuity camera works in the following apps: Finder, Keynote, Mail, Messages, Notes, Numbers, Pages, and TextEdit.
6. Answer a phone call on your Mac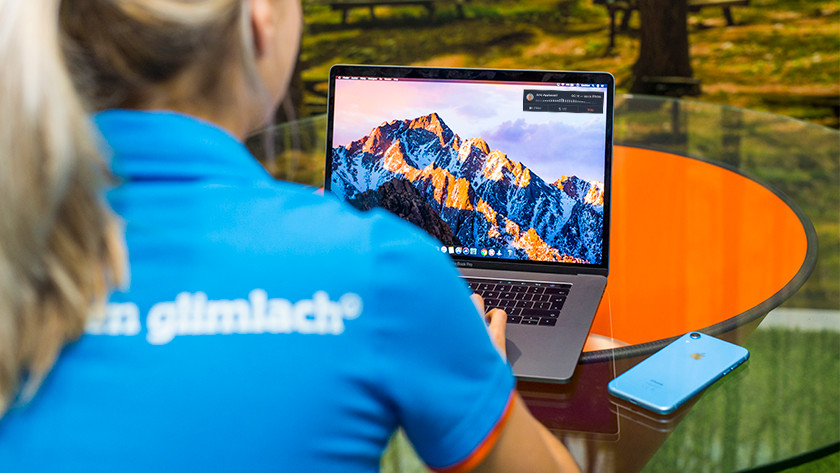 We all know you can make phone calls with your iPhone, but why not use a different device? Thanks to Continuity, you don't just make phone calls with your iPhone, but you can also answer calls on your Mac or iPad. You have to do it in combination with your iPhone, though. Looking for a company's phone number in Safari? Simply click the phone number and voila, the call is initiated. Calling on your Mac is also ideal for business users who often have conference calls.
7. Apple Pay: pay with one click
With Apple Pay, you can shop online on your Mac and iPad and finalize a store purchase with your iPhone or Apple Watch. Are you buying something in the store? Then you won't need your debit card anymore. Simply hold your Apple Watch or iPhone in front of the payment terminal to complete your payment. When paying for your online order, you select 'pay with Apple Pay'. You won't be forwarded to your bank's site to complete the payment.