How do I hang an electric patio heater?
Want to enjoy your garden for longer even though it is getting cool? Then, of course, you can crawl under a blanket. But a better option is an electric patio heater. You determine which heater suits you best based on your situation. But when you have purchased one, where do you hang it? In this article you can read how to mount an electric heater and what you should pay attention to.
---
What is the best place for my heater?
There is no answer to this question that applies to everyone. The place where you install your heater is entirely dependent on your garden situation and your area to be heated in particular. In general, it is advisable to install the heater in such a way that it radiates towards your face. People often experience heat radiation from the front as finer. Just think of the heat radiation from the sun, we often prefer to sit here with our faces to it. It may be that it is not always convenient to hang the heater from the front and that is fine. It is not a requirement, just an extra tip.
Suspension height
There are guidelines for the height of your patio heater. Installing your heater at any height is not a good idea. If you do not adhere to the guidelines, then it may be that you experience the heat radiation less well or you might get too hot. Therefore always adhere to the guidelines.
You can of course also look at the guidelines the other way around. For example, if you are tied to a certain height, then you adjust the power according to the suspension height. This can be useful, for example, if you hang your heater above your window. Make sure that you do not hang the heater directly above your window. It is best to keep 10 centimeters between the frame and the heater. Then you don't see him hanging from the inside.
Guidelines
| | The capacity of your heater | The best suspension height |
| --- | --- | --- |
| | 1400 to 1500 watts | Hang the heater at a height of approximately 210 centimeters measured from the ground |
| | ± 2000 watts | Hang the heater at a height of approximately 250 centimeters measured from the ground. |
| | ± 3000 watts | Hang the heater at a height of approximately 270 to 300 centimeters measured from the ground. |
Fire safety distance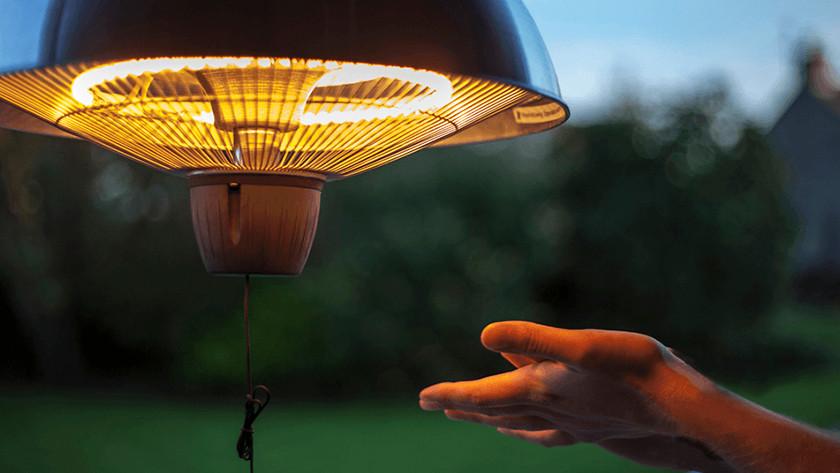 You can mount electrical heaters on many types of ceilings or walls, but not all materials are suitable for this. Plastic, for example, deforms if the temperature becomes too high. A wooden wall is fine, provided you use the standard brackets to hang your patio heaters. Stone is the strongest material, but use the right plugs and screws to mount your heater. There is a good chance that it will come loose from your brick wall. Keep as a guideline for yourself that you always have a distance of 45 centimeters between your patio heater and your ceiling. To be sure, you can of course always check the recommended distance in the enclosed manual.
Spacing
Sometimes you need several patio heaters to heat your room. It is important that you do not hang them too far apart. When you hang them within about 80 centimeters of each other, you create an overlap of heat radiation. People who sit within this overlap experience the heat more intensively. If you hang the patio heaters too far apart, there is no overlap and they work separately.
IP Value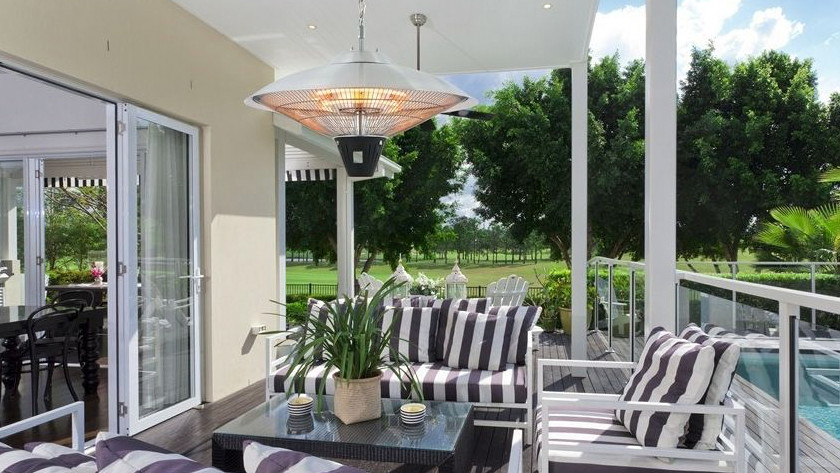 Every electric heater can hang under a canopy or roof, but not every heater can hang completely in the open air. That is why it is important to take a good look at the IP certification of your patio heater. It indicates to what extent it is water-resistant and whether you can hang it in the open air or not. For example, with IP24, the 2 stands for the protection against dust and the 4 for the protection against moisture. Is the degree of protection against moisture a 4 or higher? Then the patio heater is resistant to rain and you can simply hang it outside.
Connect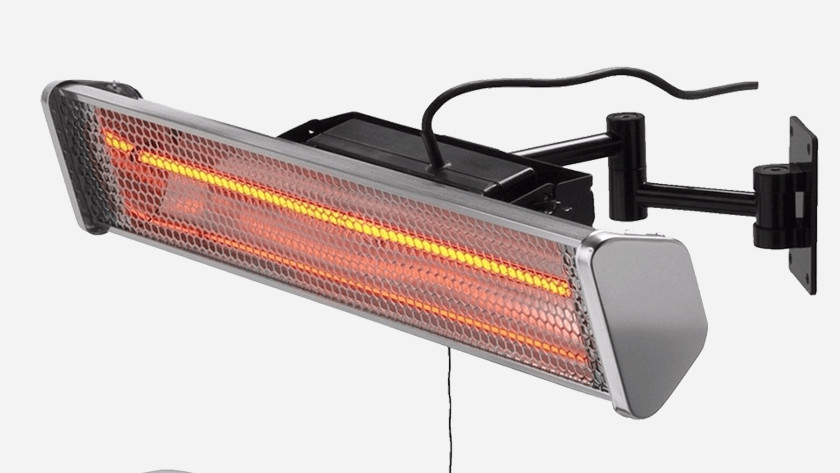 Enough things to take into account before you confirm the heater. It is wise to take a good look at this. Once it hangs, don't move it again that quickly. A wall/ceiling bracket is supplied as standard with electric heaters. You usually don't need anything else.
Avoid stopping your stop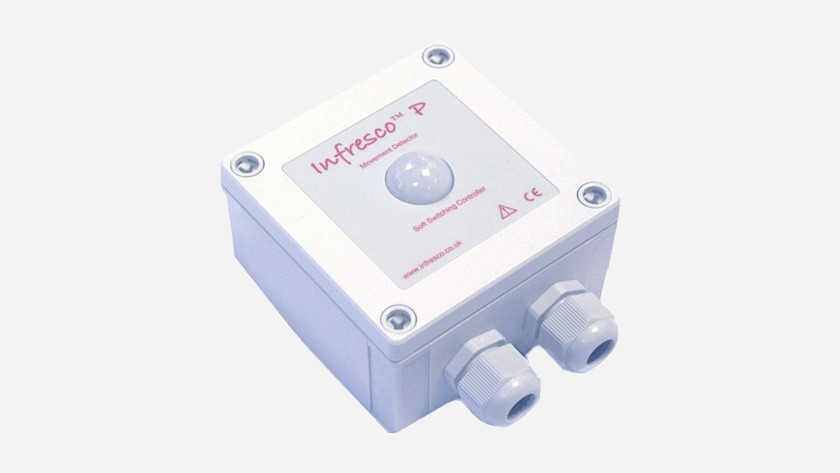 Now that you have determined the mounting location, connect the heater. A standard house installation has groups of 16 amps. You connect devices with a total capacity of 3600 watts to such a group. Patio heaters with a high efficiency require a so-called peak current when switched on. For a fraction of a second that piel current is higher than 16A. Some installations cannot process this peak current with the result that the fuse in your meter cupboard fails. There are 2 ways to solve this:
Method 1
For the first way you need the help of an installer. You can then have your fuse in the meter cupboard replaced by a C-automatic. These machines are calculated on peak voltages.
Method 2
The second way is to use soft starters to switch on or dim your patio heating. A soft starter flattens your peak current in such a way that it does not max out your power group. In addition, soft starters extend the life of your heater to around 30 percent.
Conclusion
Depending on your garden situation, you determine where you will hang your heater. Take the suspension height into account. Based on your capacity, you determine how high the heater will hang. Or vice versa, you determine on the basis of your height what power you need. Do you hang the heater entirely in the open air? Then take a good look at the IP certification that indicates how water resistant your patio heater is. When you have determined the mounting location, connect the heater. Use our tips to prevent a fuse in your meter cupboard from breaking.
Did this help you?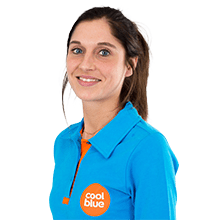 Article by:
Dewy
Patio Heating Expert.