Advice on kamado barbecues
You don't know yet if this barbecue is the best choice for you. Read more about what 's special about a ceramic barbecue, and why you should have one in your garden. It's also important to know how a kamado works and what you can prepare on one before you buy it.
1. What is a kamado or ceramic BBQ?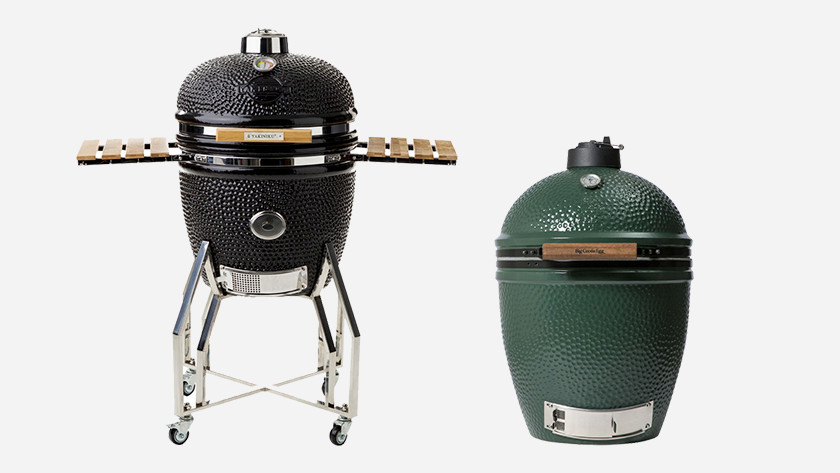 A kamado bbq is the more luxurious, extended version of a charcoal barbecue. With a kamado in your garden, you can call yourself a grill master. The barbecues are made from baked and glazed ceramic. The multiple ceramic layers in the barbecue insulate heat extremely well. This keeps the temperature in kamado BBQs extremely consistent, or you can adjust to the exact degree you want. Grilling (direct and indirect), cooking, baking, steaming, and slowcooking; a kamado can do it all.
2. How does a kamado barbecue work?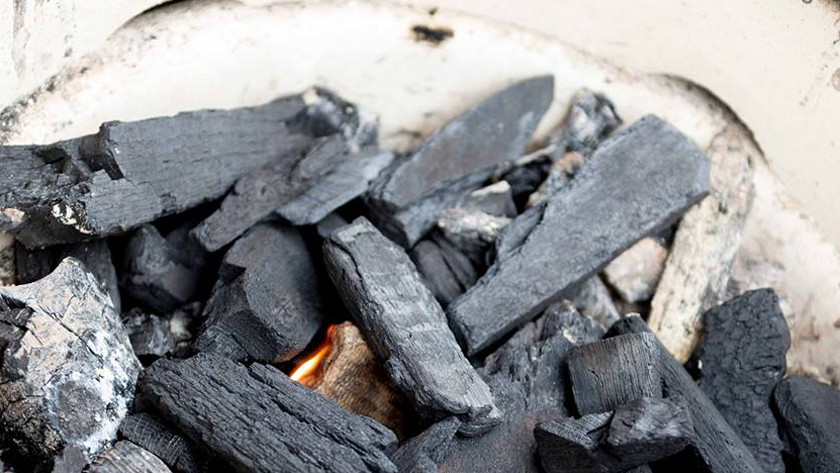 Lighting the ceramic barbecue
You can light a kamado with large pieces of charcoal without grit. With this fuel, your barbecue gets very hot quickly. Charcoal doesn't contain chemicals. Chemical substances damage the ceramic layers in the kamado, which isn't what you want. In addition, other fuels influence the taste of the meat and charcoal limits the quantity ash flying around. Note: Don't use charcoal starters for lighting a kamado. Ceramic has to heat gradually, or it will burst.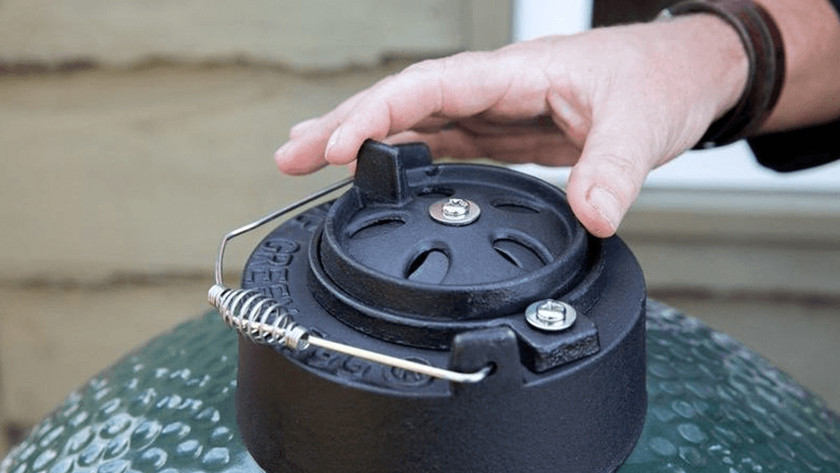 Control temperature in the kamado
Controlling the temperature in a kamado requires patience. An experienced kamado barbeque plays with the air vents to regulate the temperature. Take the time for this. It takes at least 15 minutes for the temperature to rise or fall. With an ordinary charcoal barbecue, this goes much faster and less controlled. Ceramic layers in the barbecue hold heat for a long time. This makes it easier to raise the barbecue even higher than to lower the temperature.
3. Which dishes do you prepare?
A kamado is suitable for:
Direct and indirect grilling
Steaming
Smoking
Create oven effect (bake)
Slowcooking
4. What do you look for when buying a kamado bbq?
** Number of people ** \ n \ nThe number of people for whom you are barbecuing determines which size of barbecue you need. \ N \ n ** Side table yes or no? ** \ n \ n A kamado with integrated side tables on the eye? That is so easy, because you get the complete package right away. At least you know for sure that your side tables will fit on your barbecue. \ N \ n ** The finish of the kamado ** \ n \ nKamado's differ in finish. You can say: the more expensive the barbecue, the finer and more detailed the finish.
5. Difference kamado and ordinary charcoal barbecue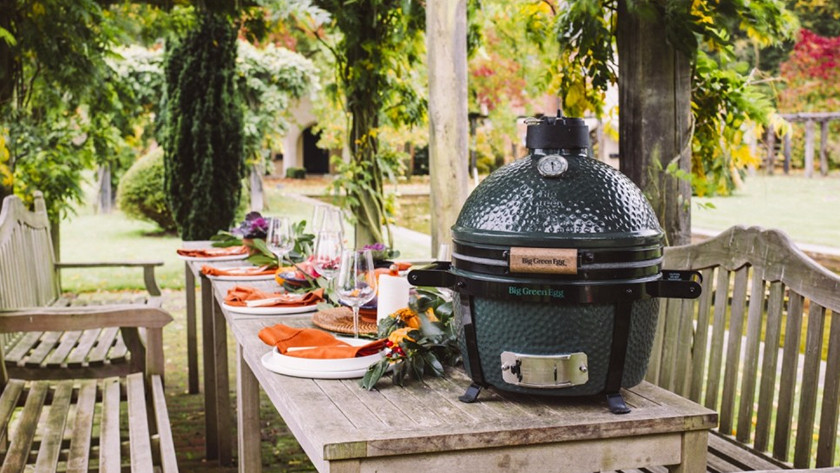 Kamado barbecues
For the ultimate barbecue experience.
Can withstand temperatures up to 450 degrees.
Ceramic layers isolate and ensure a constant heat.
Grilling (direct and indirect), smoking, cooking, baking, steaming, and slowcooking.
Only use with charcoal.
Ceramic hardly ever tears or cracks, so it's very durable.
Large models are hard to move, due to their size and weight.
You pay a lot of money for the quality of the material.
Regular charcoal barbecues
Suitable for the average barbecue.
Can withstand temperatures up to 300 degrees.
The metal bowl doesn't have as much constant heat.
Grilling (direct and indirect) and smoking.
You can use any type of lighter.
The metal will eventually rust, or the coating will crack.
Almost all models can be moves, because of their shape, weight, or wheels.
A simple charcoal barbecue only costs a few tenners.
6. How do you clean a kamado barbecue?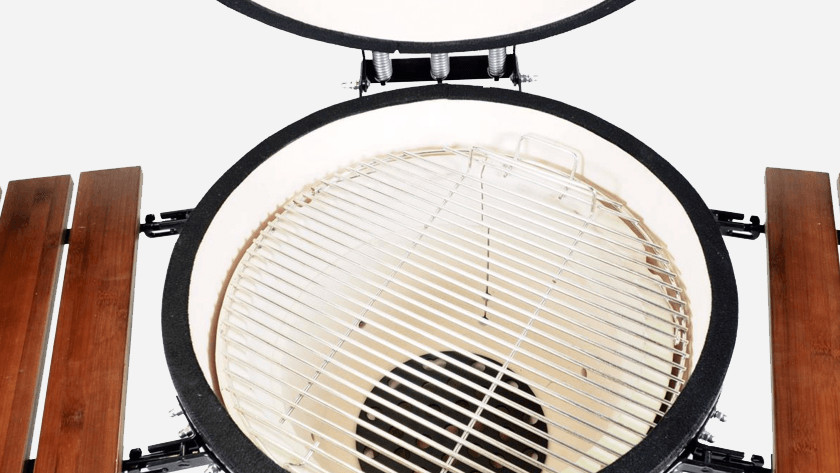 Heat up the grill to more than 250 degrees and keep it at this temperature for 30 minutes. Food remains will burn, so you can easily remove them from the rack. Let the rack cool down and clean it the next day with a detergent without abrasive ingredients. Don't clean the inside of the kamado with water or cleaningers. Leave the usable coal in the BBQ to reuse. You can remove ash and food remains via the bottom shelf rack.
7. What accessories do I need for a kamado?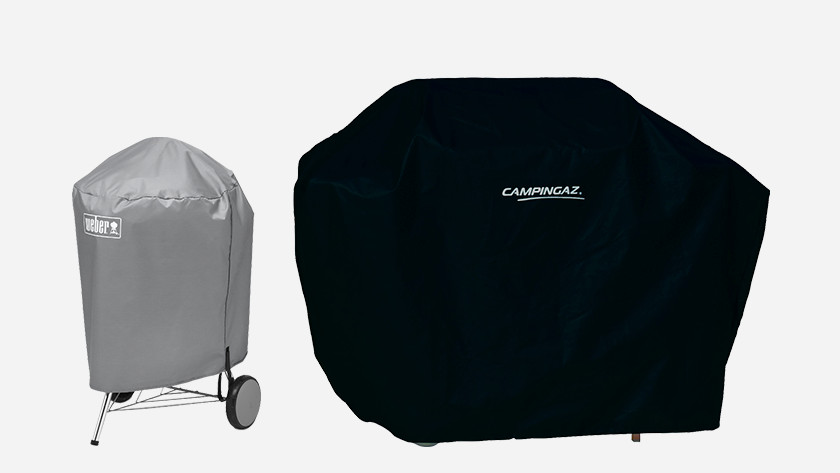 Barbecue covers
Protect your barbecue from weather conditions with a cover. You can put your barbecue outside the whole season without worries if you have a matching cover. The covers differ in type of material and shape. Always check carefully if the cover fits your barbecue.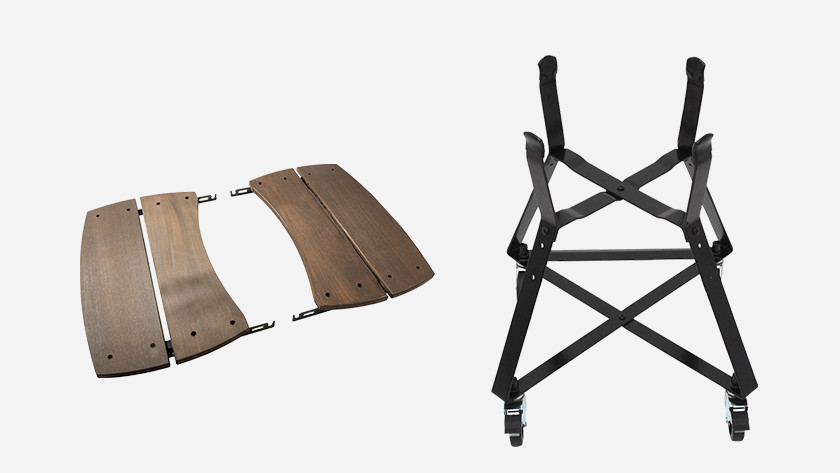 All side tables and underframes
With side tables and bases on your ceramic bbq you grill finer and more ergonomic. You can leave dishes and tools on the side tables. With a chassis you raise your barbecue so you do not suffer from your back during a long grilling session.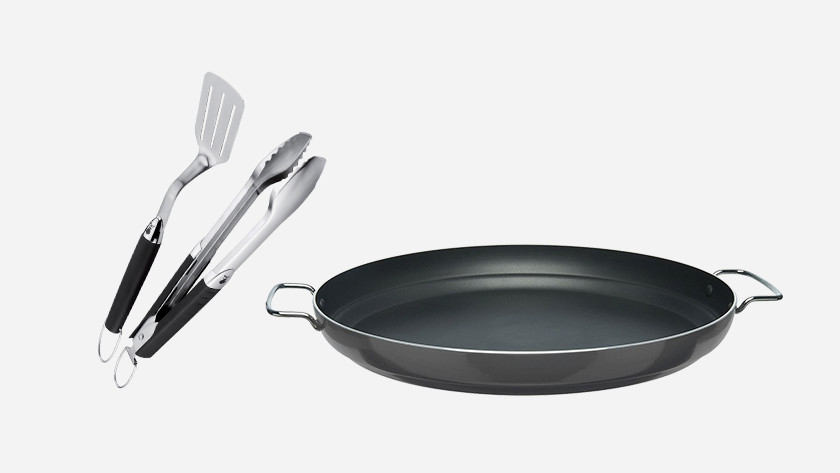 All barbecue cooking extensions
A kamado with only a grill grid is a waste of money. Switch between accessories to use your kamado as a versatile cooker. You have specific cooking extensions per brand, so make sure that the accessory fits well.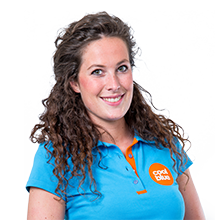 Article by: