This is how you expand your Kenwood stand mixer
A Kenwood kitchen mixer has many possibilities for expansion. So you use it not only for knocking, kneading and mixing, but also for making pasta, juices and smoothies. Or for chopping and cutting vegetables. We list the options for you.
---
Which accessories fit my Kenwood?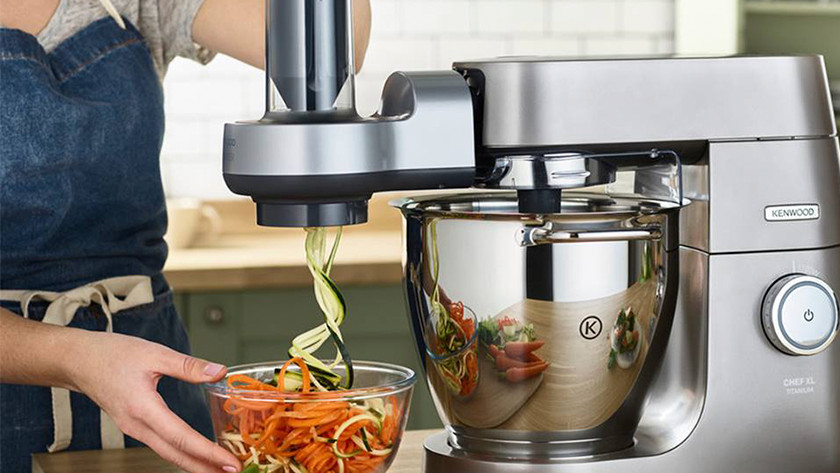 Almost all Kenwood models can be expanded with the same type of attachments. However, you should be careful which type of attachment fits your kitchen mixer. This often depends on the product line. On the product page of all attachments we therefore indicate for which model of Kenwood they are suitable. This way you can be sure that you choose the right accessory.
Kenwood fittings for chopping, cutting and grinding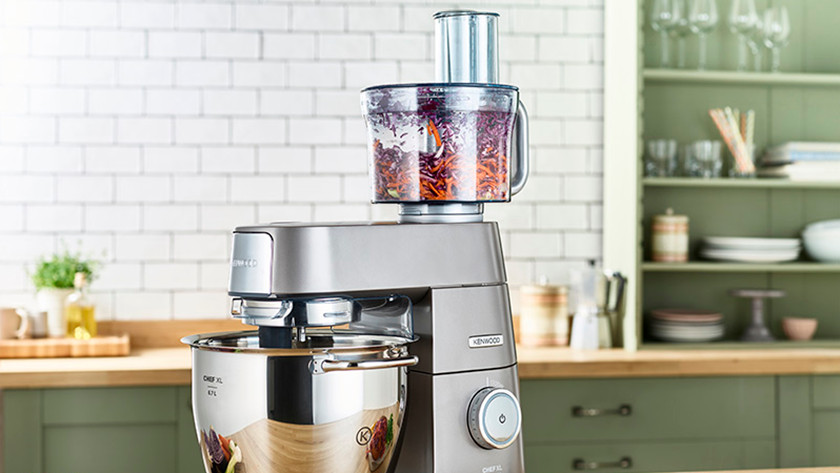 Food processor attachment
Use the food processor attachment to cut and grate your ingredients. This makes it easy to chop finely minced, sliced and grated meat, vegetables, fish and fries.
Meat grinder
With the meat grinder you make minced meat and fresh sausages. With the different grinding discs grind your ingredients fine to coarse. You also use it for grinding chicken, fish, nuts and vegetables.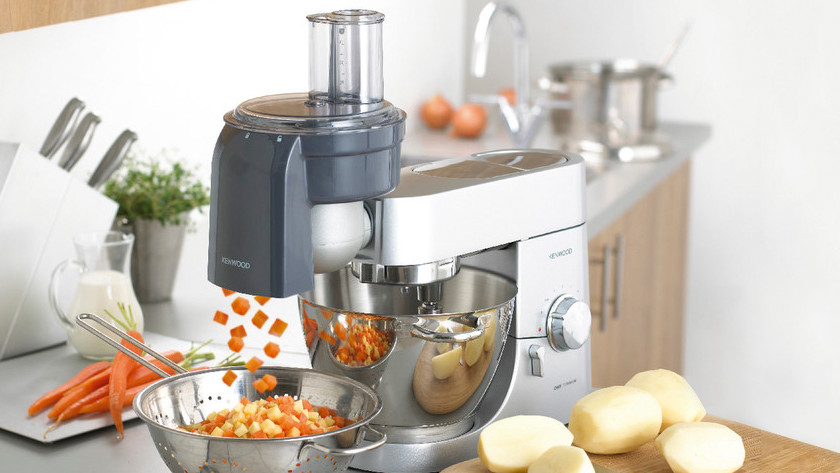 Block cutter and spiral cutter
With the block cutter you cut vegetables into equal pieces. Vegetables are completely put in the cutter, and then come out as blocks again. The spiral cutter cuts ingredients in strings.
Making juices and smoothies with your Kenwood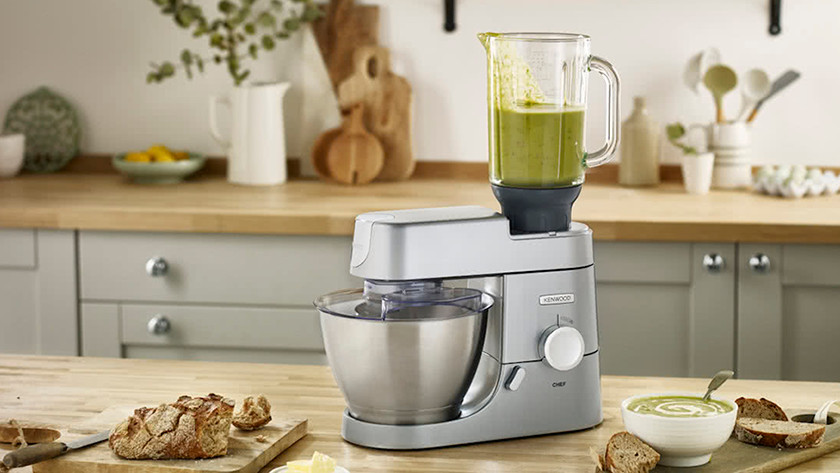 Blender attachment
Do you often make green smoothies or fresh pasta sauces? Then the blender attachment comes in handy. So from now on you do not need a separate blender anymore.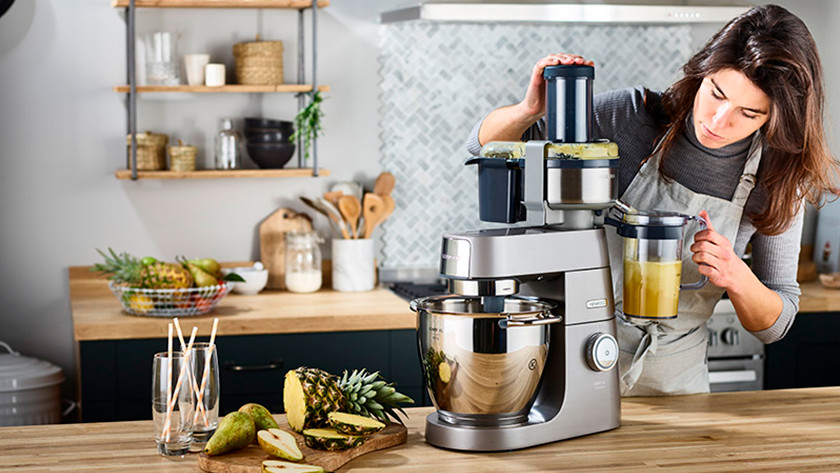 Juicer attachment
The juice extractor attachment is used for making clear juices. This attachment only compresses the juice from fruit and vegetables, the flesh stays behind in the sieve.
Make pasta and ice cream with your Kenwood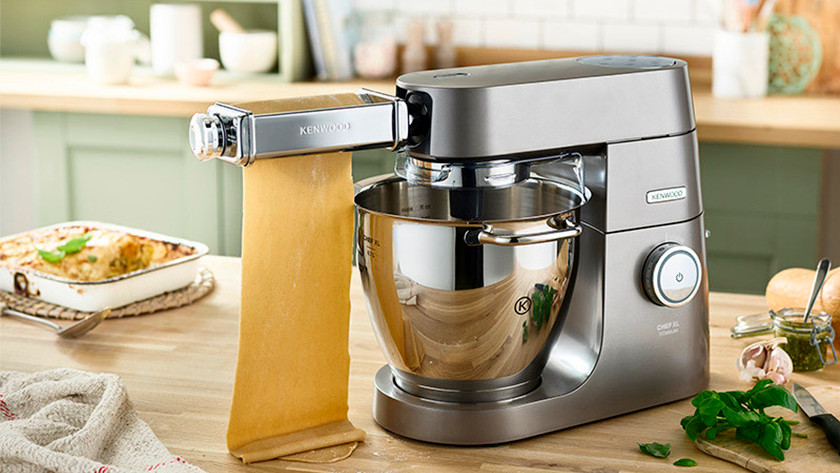 Pastamaker
Kenwood has different attachments for making pasta. For example for making fresh spaghetti, lasagna and macaroni.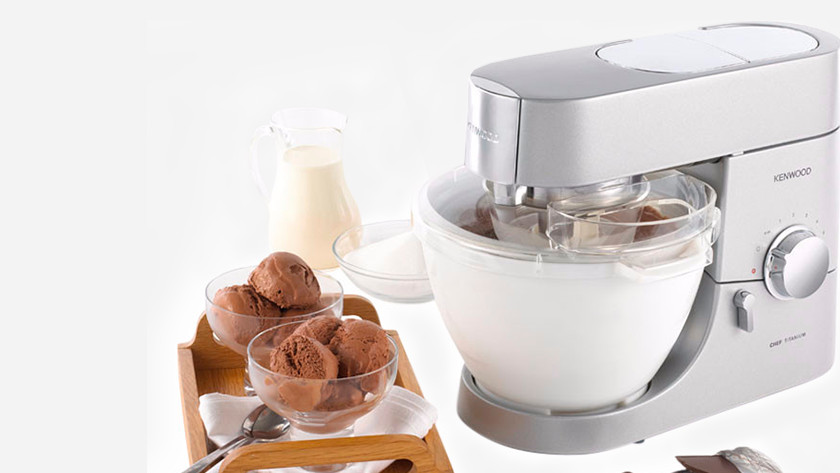 Ice cream maker
For ice cream lovers, there is the ice cream maker. In this freezer bowl you easily make ice cream or sorbet ice cream. The spatula ensures that everything is mixed well.
Kenwood accessories for knocking, kneading and mixing
K-beater
Function: mix and mix
For example suitable for: cookie dough, batter
The K-beater you use to make cookie dough or pancake batter or simply mix ingredients together.
Dough hook
Function: kneading
For example suitable for: pizza and bread dough
The powerful, stainless steel dough hook kneads all the heavy dough types, such as pizza, pasta and bread dough.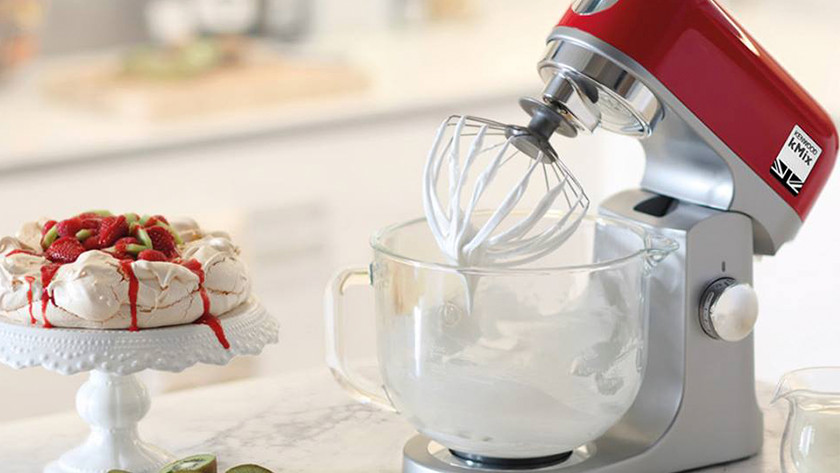 Balloon whisk
Function: knock
For example suitable for: proteins, whipped cream
With the ballongarde you make an airy cake batter. You also easily stiffly stick to protein.
Did this help you?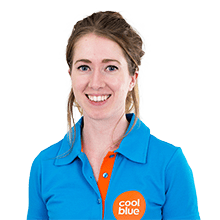 Article by: