What kind of coffee can I make with a fully automatic coffee machine?
A fully automatic coffee machine makes espresso and lungo, but also cappuccino and latte macchiato (if it has a milk frothing function.) And that's all automatic, because you like to make some effort for a cup of good coffee, but grinding your own coffee beans is going a bit too far. .
---
Grinding degree and strength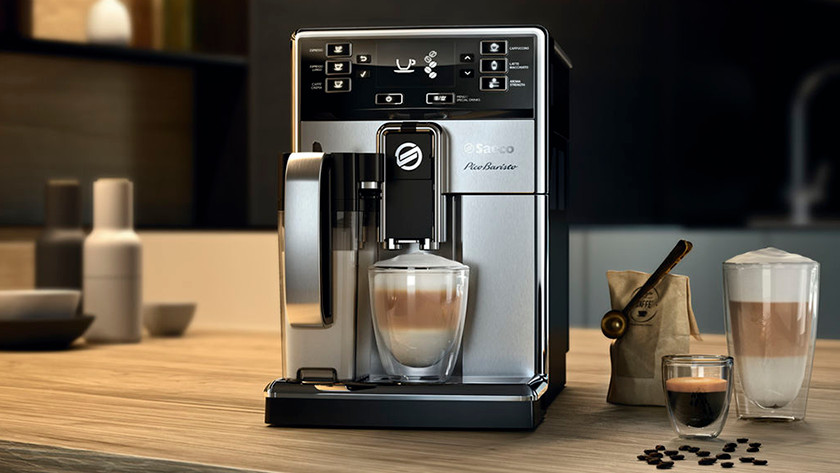 Although with a fully automatic coffee machine you do not have to fetch yourself with the coffee beans, you do have control over how the coffee ultimately tastes. How? By adjusting the settings on the machine. In this way you adjust the strength of an espresso or other coffee specialty by grinding the beans on coarse, medium or fine. Keep in mind: the finer the grains, the stronger the taste.
Temperature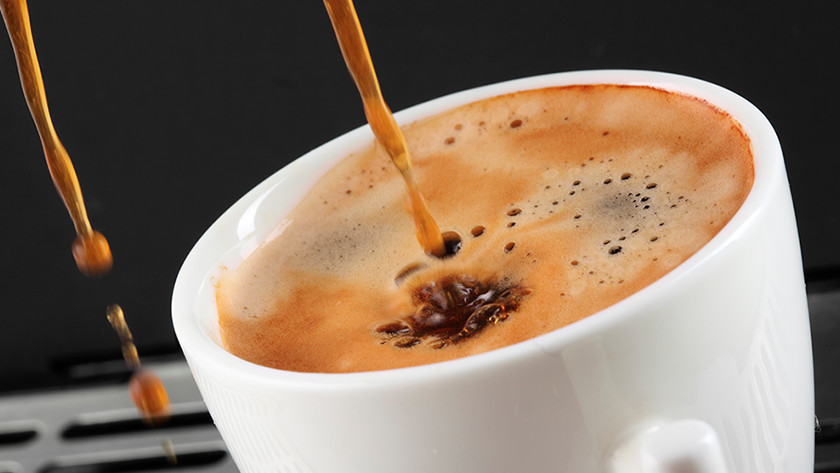 The temperature is adjustable on most fully automatic coffee machines. The higher the temperature, the more aromas are released and the better you taste the coffee taste. Do not be too enthusiastic, unless you like bitter coffee. Every one's thing, of course. A fully automatic coffee machine is adjusted to a standard temperature. How high this is varies per brand. For example, Saeco sets its coffee machines between 75 and 80 degrees, but DeLonghi says that you make a good espresso between 81 and 84 degrees. The opinions are therefore divided. What tastes best for you? Try it out by raising or lowering the temperature.
With or without milk mustache?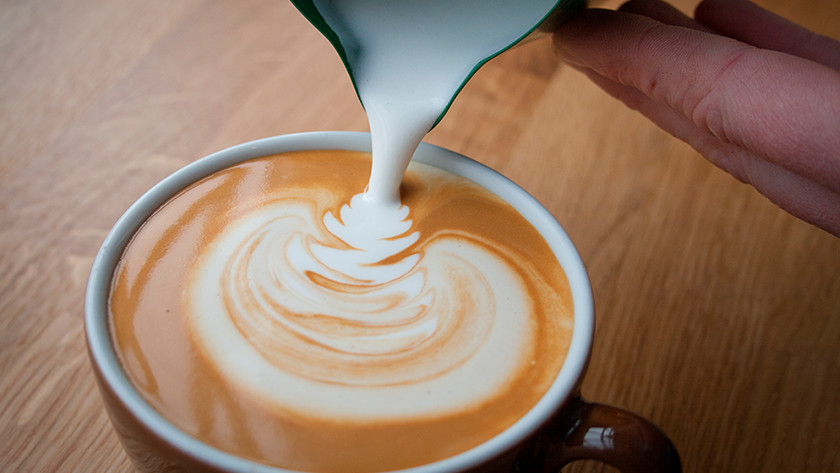 With most fully automatic coffee machines you also make cappuccinos and latte macchiatos. You know, those big heads where the coffee is topped off with a thick layer of milk foam. There are coffee machines with which you can put these delicacies with the press of a button. These machines have an integrated milk container that automatically whip milk up and pour it into your cup. Do you prefer to roll up your sleeves yourself or do you only drink a cappuccino or latte macchiato from time to time? Most entry models are equipped with a steam nozzle that you can milk the milk yourself. Do not worry, you do not have to have a barista diploma for this. But perhaps it is wise to watch some instructional videos beforehand.
An investment that pays for itself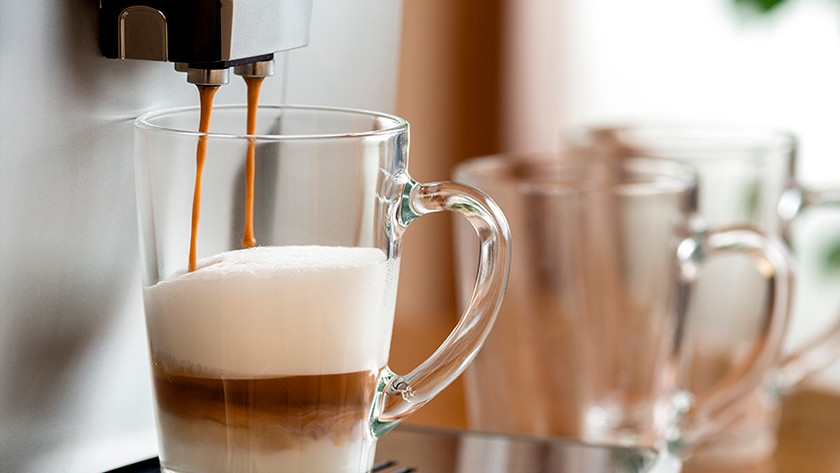 Are you not quite sure what your favorite taste is? With a fully automatic coffee machine you can experiment without losing a fortune. Okay, the machine has cost some, but you will eventually earn it back. A cup from this machine costs 14 cents per cup (source: consumer association). And at least as important, you keep relatively little waste because you do not use paper filter or cup. You also have little time to maintain a fully automatic machine. Most machines have an automatic cleaning cycle. This cleans the machine at the touch of a button. So you never taste the coffee of yesterday in your new cup of coffee.
Is a fully automatic coffee machine something for you?
That is a resounding \ "yes " as: \ n \ n1. You also want to enjoy fresh bean coffee at home \ n2. Espresso, lungo and possibly milk specialties at the touch of a button make you sound like music \ n3. You're secretly not yet wondering how your favorite cup of coffee tastes \ n4. Your easy maintenance is important.
Did this help you?