Navigating: navigation system vs smartphone
When do you choose to purchase a navigation system and when do you choose to navigate with your smartphone? Both options have advantages and disadvantages. Navigation system specialist Emmie and telephone specialist Eva explain the two options side by side. We discuss the most important functions of a navigation system compared to the 2 most popular navigation apps for your smartphone: Google Maps and Waze.
In short
| | Navigation system | Smartphone |
| --- | --- | --- |
| Map coverage | Regular updates are necessary for up-to-date maps. | Updates aren't necessary and apps such as Google Maps are often already pre-installed. |
| Useful places | Most navigation systems display useful points on the map such as restaurants and gas stations. | Smartphone apps such as Waze don't display any useful points on the map. |
| Route | Clear and large display of your route. | Smaller and less elaborate display of your route. |
| Traffic updates | Very comprehensive and up-to-date. | Less detailed. |
| Extras | Anti-reflecting screen and hands-free calls without interrupting navigation. | Voice control that may be set for bike or pedestrian routes. |
Traffic updates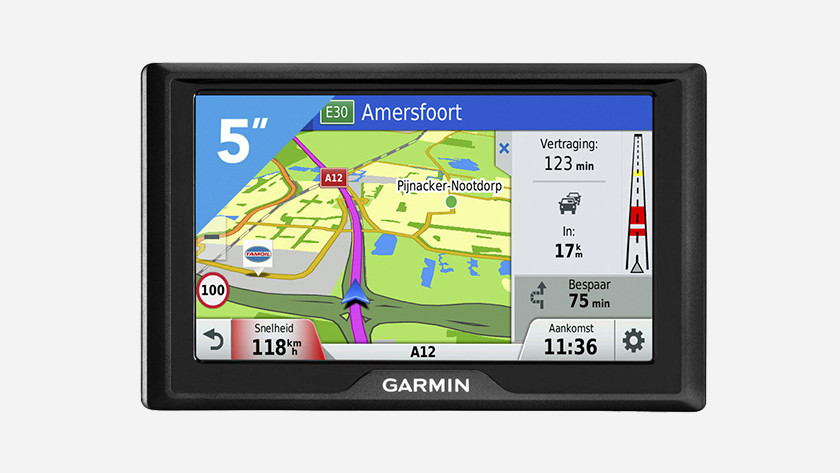 Traffic updates on your navigation system
There are different ways to receive traffic information on your navigation system. One of the best and fastest options is via a navigation system with built-in SIM card. Your device will then receive information via 3- or 4G. The coverage of this technique is large and the information is refreshed quickly. For example, you know immediately when the traffic is fixed on the Coolsingel in Rotterdam. Receiving traffic information via sim is free of charge in most cases - even abroad.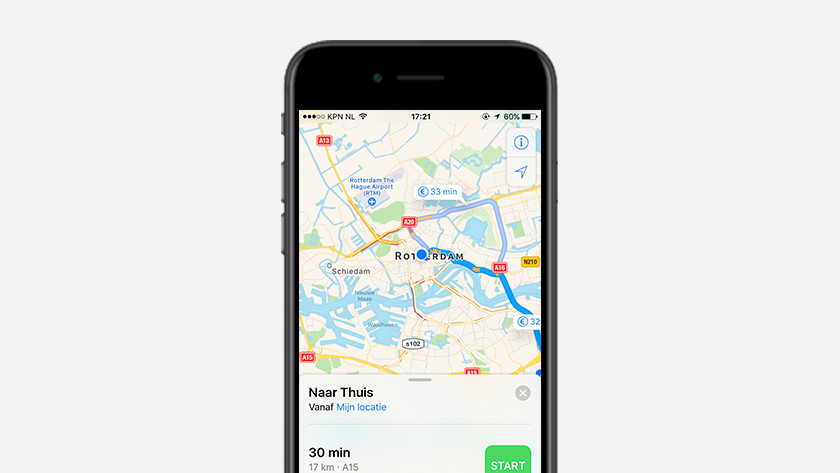 Traffic updates on your smartphone
The navigation apps on your smartphone are more limited than your navigation system. Google Maps colors roads red when busy, but you do not get detailed information. Via Waze you get more information, only the traffic information on this app depends on users. The information is accurate, but information can be missed if nobody has reported the situation. Personally, I find it particularly unfortunate that the apps do not indicate the maximum speed.
In short
Traffic updates on navigation systems are complete and accurate, it will just require some effort to make sure you receive the information. On your smartphone, traffic updates are more limited and depend on the app you're using.
Abroad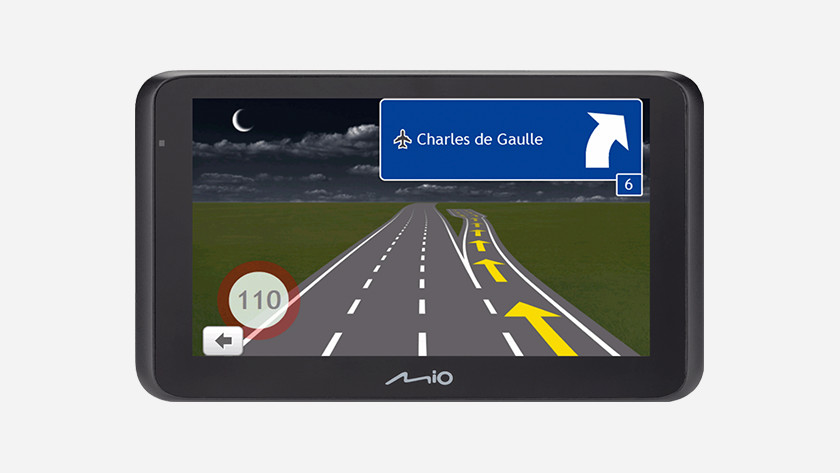 Your navigation system abroad
A navigation system makes your (car) holiday easier. Before departure, it is important to ensure that you have the right map material and that it is up-to-date. There are navigation systems with pre-installed maps, but also navigation systems where you manually expand the map material. That makes it possible to put new maps on your navigation system. Does your device receive traffic information via a built-in SIM card? Unlike your smartphone, you pay no extra costs abroad.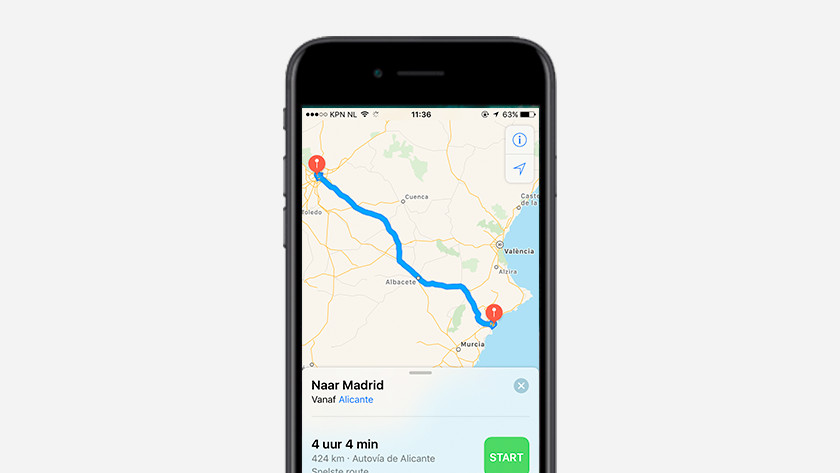 Your smartphone abroad
The navigation apps on your smartphone can be used anywhere in the world. If you do not find high Internet costs a problem, you can use the apps just like in the Netherlands. Prefer no high costs? Make sure you prepare your route for a place with Wi-Fi. Through Google Maps you download the maps you need, so that you use them without internet. Waze only needs your location once you have set up a route. You do not have access to current traffic information without internet.
In short
A navigation system will work abroad without any extra fees or extra actions, if you have the right map coverage. Smartphones don't require separate map coverage, but will cost you extra in internet fees if you don't download maps beforehand.
User-friendliness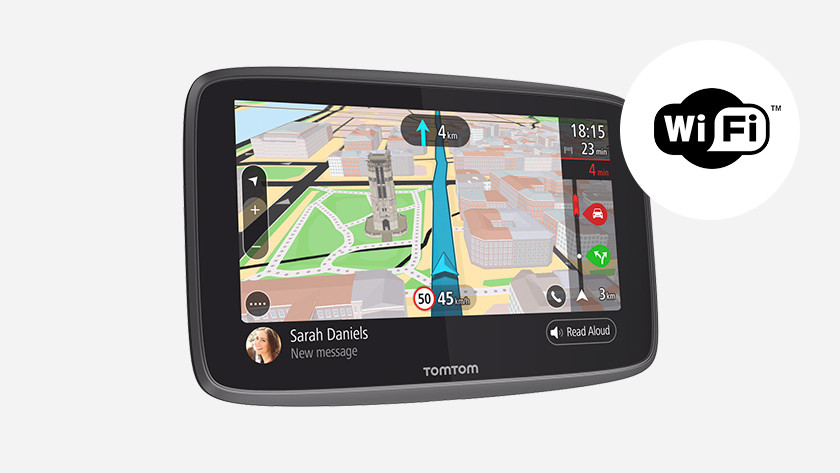 Your navigation system's user-friendliness
In order to keep the maps on your navigation system up to date, you'll need to update them regularly. More luxurious devices increasingly offer the possibility of doing that through WiFi. That way, you won't have to connect your navigation system to your computer with a cable, but you'll be able to update wirelessly. Unlike a phone, you buy a navigation system especially and only for navigation, of course. The flip side of that is that the maps are up to date and accurate.
Your smartphone's user-friendliness
An advantage of navigating on your smartphone is that you already have the phone in your possession and know how it works. Google Maps is often already installed, so you can get started right away. The apps use the GPS of your phone to determine your location. What I find very nice is that the apps keep the maps up-to-date themselves. So you have the certainty that new and adapted roads have been incorporated in the app.
In short
Both products have pros and cons when it comes to user-friendliness. Updating a navigation system requires more effort, but the system will be easy to operate afterwards. Your smartphone updates automatically, and you'll always have it on hand, but the apps are less accurate.
In the car, on the bike, or on foot?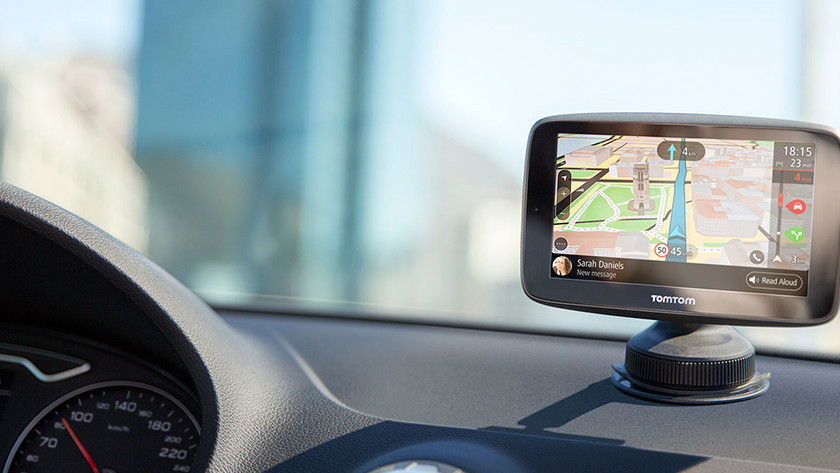 Your navigation system's usage situation
You use a typical navigation system mainly in the car. After all, it is not very common or convenient to take your car navigation with you if you are cycling a piece. You almost always have your smartphone and apps such as Google Maps or Waze also calculate cycling or walking routes; something that car navigation systems usually do not do. A car navigation system is in most cases not really suitable for use on the motor either.
Your smartphone's usage situation
You probably always have your smartphone with you. That means you always have the navigation apps with you. In addition, smartphones are handy, so you can easily navigate with the device in your hand. In the car, placement in a phone holder is safer. This gives you a clear view of the route while keeping your hands on the wheel. To save the battery of your phone, use a car charger or power bank.
In short
In the car, a navigation system works best. However, if you want to navigate during walks or bike rides as well, your smartphone is the better choice. Or, if you're really enthusiastic, look for a bike navigation system or hiking GPS.
Extra features
Your navigation system's features
Although the screen of the average navigation system is the same size as that of an average smartphone (around 5 inches), the display of your route on a navigation system is easier to understand. In some cases you choose how your route is displayed. For example, if you opt for a 3D representation, you can orient yourself more easily in large cities. More and more navigation systems offer the possibility of voice operation and to connect to your smartphone via bluetooth.
Your smartphone's features
With voice-guided search via Google or Siri it is possible to navigate. For example, say 'navigate to Stadhuisplein in Rotterdam' and your phone searches for the route. Other useful features of navigation systems can not be seen on smartphones. Useful points in your area are not indicated, the sun reflects on the screen of your phone and the layout of the screen is less clear.
In short
Navigation systems are made to help you find your way. They are therefore equipped with all kinds of useful features to make this easier. With navigation apps on your smartphone you will also find your way, but useful extras are missing.
Conclusion
Navigation systems and smartphones both have their advantages and disadvantages. Your choice mainly depends on what you think is important and in which situation you want to navigate. Navigation systems are our preference in the car. These devices are made to make navigation in the car as easy as possible for you. Smartphones excel in convenience: you have the device already in your possession, maps are automatically updated and you also navigate with them on the bike or on foot.