Advice on capsule and pad machines
Capsule and pad machines use pre-packaged pads or capsules to brew coffee. These machines are easy to operate and require relatively little maintenance. On top of that, capsules and pads come in different varieties, so you can make each cup of coffee a new experience. Which capsule or pad machine suits you best depends on a number of factors . Follow the steps below and easily pick the machine that's best for you.
---
Compare capsule machines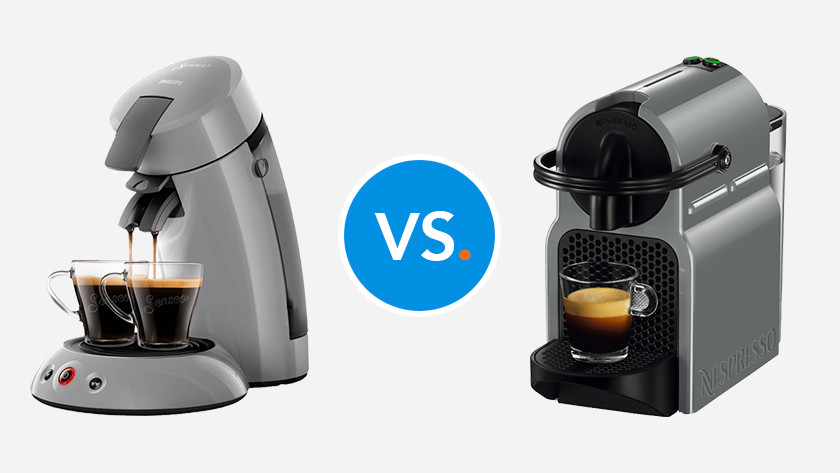 Do you want to compare Senseo and Nespresso machines? Read the article below.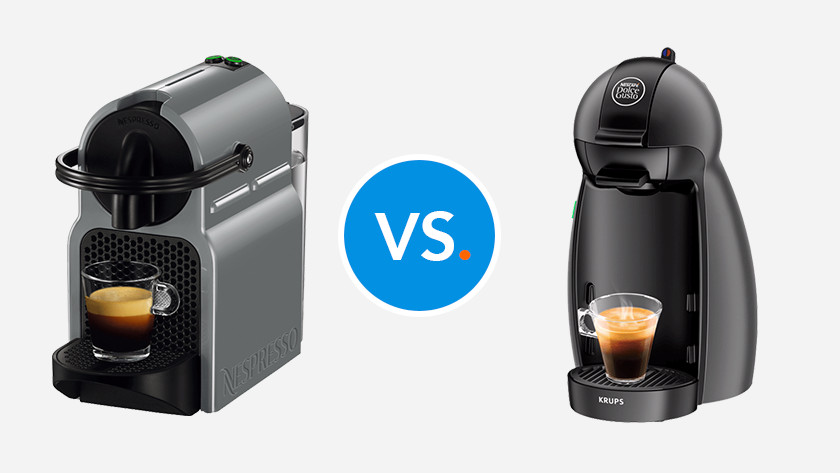 Curious about the differences between Nespresso machines and Dolce Gusto machines? Read it in the article below.
1. What types of coffee do you want to drink?
In addition to espresso and lungo, there are a number of milk specialties, including cappuccino, latte macchiato or caffe latte that can be prepared by certain capsule and pad machines. It's important to check how the frothed milk is prepared for a machine.
Milk systems
Frothing milk can be done automatically with 1 press of a button or by using a steam pipe to froth the milk manually in a glass or container. The advantage of the automatic frothing method is that you can quickly prepare a milk specialty. On the other hand, a steam pipe does give you hot water for tea. In addition it's good to know if a milk reservoir is included or if you have to put a tube in a container of milk yourself. In addition to these two options, Nespresso uses an Aeroccino, a separate milk frother that you use next to your machine. There are also separate milk frothers available.
2. Which coffee system suits you best?
Capsule and pad machines work according to the same principle, but the capsules and pads used in the machines can be different. Different coffee brands have each developed their own capsules or pads in relation with certain machines. In addition, each machine has its own distinctive design. That's something else to keep in mind when choosing a coffee system. After all, it has to look nice on your kitchen counter.
Nespresso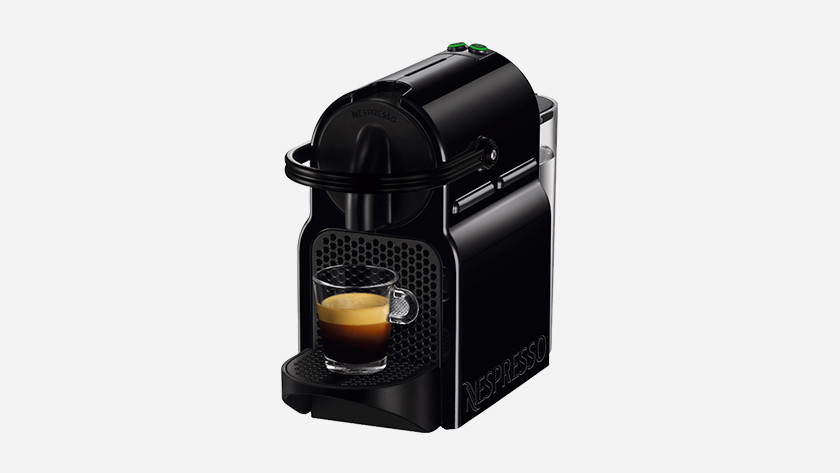 Nespresso capsules are vacuum sealed, keeping the coffee fresh. There are different types of aluminum capsules available; for ristretto, espresso, and lungo. A lot of attention has been paid to the flavor of the coffee. After brewing, the capsules are collected in a removable container. The Nespresso capsules are available via the Nespresso website and Nespresso boutiques.
Senseo
Senseo uses coffee pads that contain about 7 grams of coffee. There are different pads available for different coffee varieties. That means a Senseo coffee machine is a good choice if you like variety when it comes to your coffee. In addition, the system is relatively cheap considering the low price of both the coffee pads and the coffee machine. The coffee pads aren't vacuum sealed though, and the coffee isn't brewed under high pressure. That means the coffee flavor isn't as good as machines that do use high pressure.
Dolce Gusto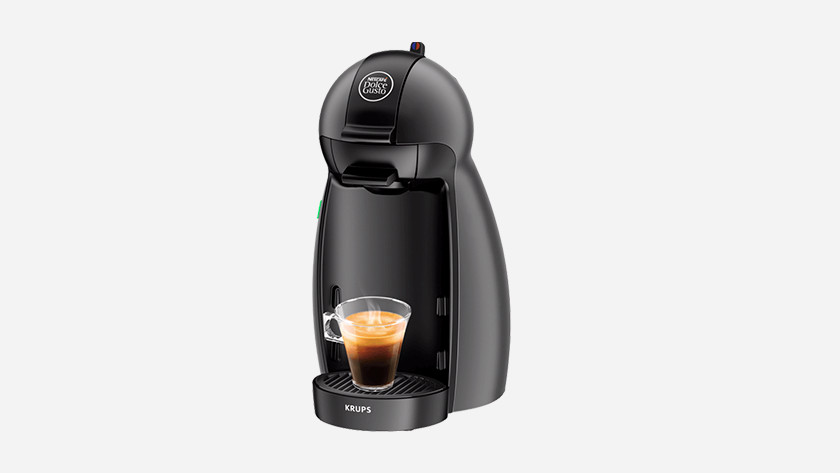 Dolce Gusto also uses coffee capsules, like Nespresso. Like those of Senseo, these are very suitable for different coffee varieties. Do note, though, that you need to use two separate capsules for cappuccino. Used capsules aren't collected in a container as with other machines that use capsules. After use, they remain in the magnetic capsule holder, until you remove them.
Illy MIE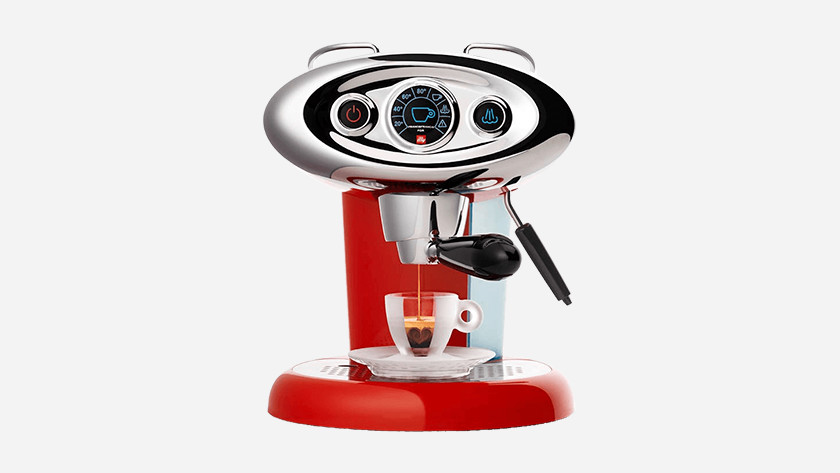 Illy MIE machines also use coffee capsules. MIE stands for Metodo IperEspresso, which means hyper-espresso method. It uses exactly 7 grams of compacted coffee, the same as for an Italian espresso. In order to make the coffee, you put the capsules in a piston. That makes Illy MIE machines a kind of mix between a capsule system and an espresso machine. Do note that you have to remove the capsules from the piston manually.
3. How many cups do you want to make at a time?
Capsule and pad machines can of course all brew one cup of coffee. If you want to make coffee for multiple people, it's handy if you can make two cups per use to save time. This is only possible with machines that use coffee pads. If your regularly make multiple cups of coffee in a row, it's also a good idea to check the capacity of the water tank, so you don't have to refill it often. A regular cup of coffee is between 110ml and 150ml.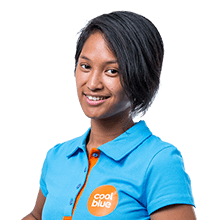 Article by:
Fahma
Coffee Machine Expert.