Senseo vs Nespresso
In this article we look at the differences between a Senseo and a Nespresso machine. A big difference between Senseo and Nespresso is the type of coffee that you use, namely; a Nespresso cup or Senseo coffee pad. With a cup you put a fuller coffee than with a pad. Apart from the taste, the price per cup of coffee also differs. In terms of ease of use, there are also differences between both types of coffee machines. For example, the functions of a Senseo appliance are limited, but you can use 2 cups of coffee at a time. With a Nespresso machine you set the coffee volume in advance and the machine automatically collects the used cups in a reservoir. Do you also want to put cappuccino? Then both coffee machines offer a solution here. Nespresso has just a bit more choice in cappuccino machines than Senseo.
---
Compare Nespresso to Senseo
| | Nespresso | Senseo |
| --- | --- | --- |
| Capsules or pads | Cups | Pads |
| Type of coffee | Espresso, lungo | Cup of filter coffee |
| Taste | Full | Mild |
| Choice in taste | Lots of choice | Limited choice |
| Pump pressure | 19 bar | 1 bar |
Pads or cups
With a cup you put a different kind of coffee than with a pad. This makes the coffee taste different. With a Senseo coffee pad you put an ordinary cup of filter coffee and with a Nespresso cup you put an espresso or lungo. Such a cup of coffee has a full and intense aroma. Below you can read exactly how this works.
Senseo vs Nespresso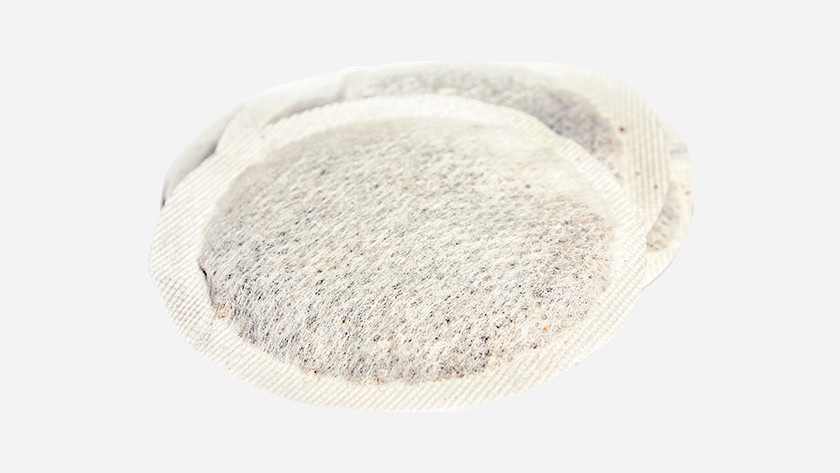 Senseo pads
You use pads for making coffee with a Senseo appliance. With such a coffee pad you put a cup of filter coffee. The coffee pad consists of a package of special filter paper containing about 7 grams of ground coffee. With 1 pad you put 1 cup of coffee, which is prepared under a low pressure of 1 bar. The water flows so slowly through the coffee. This makes the coffee a milder taste and you get the same effect as when you make coffee with a filter device. A cup of Senseo coffee is already set for € 0.12.
Filter coffee
Coffee with a mild taste
Limited choice in flavors
€ 0.12 per cup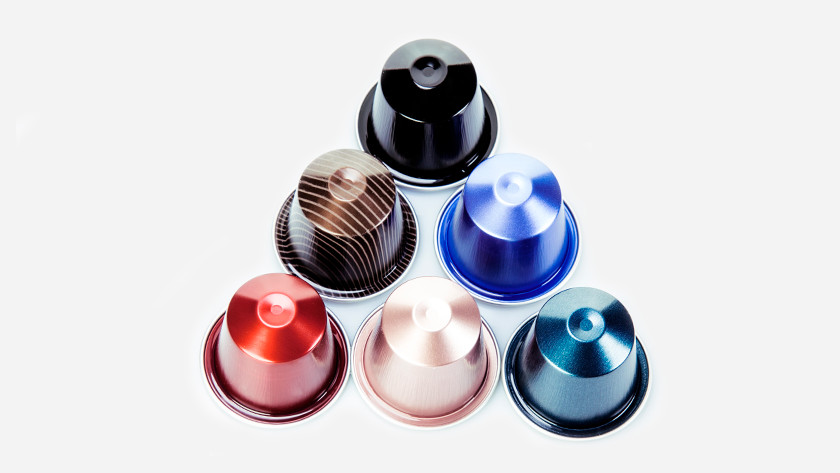 Nespresso capsules
You use a capsule to make coffee with a Nespresso machine. A capsule contains coffee from freshly ground beans and is sealed airtight. This keeps the coffee fresh and it retains its taste. The Nespresso system brews the coffee under a high pressure of 19 bar, pushing hot water through the cup at high pressure. This way, you make an espresso or lungo with a full aroma and a firm crema layer on your coffee. Nespresso offers lots of choice when it comes to coffee flavors. It costs € 0.37 to make 1 cup of coffee with a Nespresso capsule.
Espresso and lungo
Coffee with a full flavor
Wide choice of flavors
€ 0.37 per cup
Difference in user-friendliness
You operate a Nespresso machine in a different way than a Senseo machine. With both coffee systems you can quickly and easily make a cup of coffee. However, this happens in a different way. The functions and therefore also the ease of use between both coffee machines differ.
Senseo vs Nespresso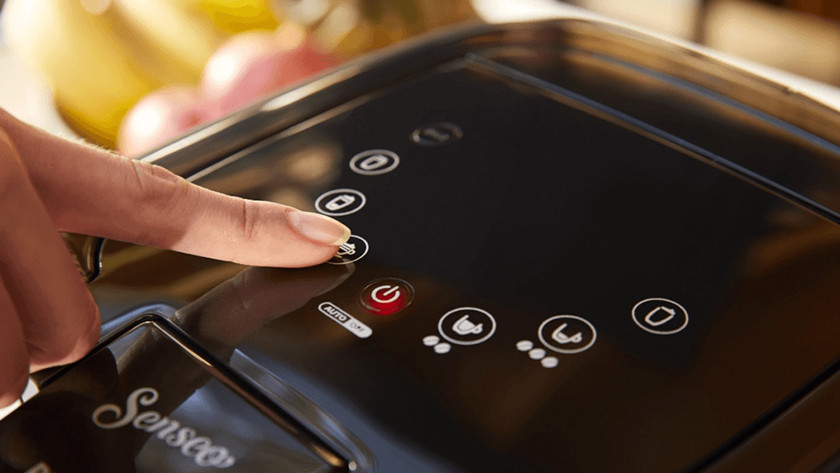 Making coffee with a Senseo machine
You put 2 cups of coffee together with a Senseo machine. This is useful when you often have visitors on the floor, because then your guests do not have to wait that long. To make coffee, place the coffee pad in a pod holder, which you then put back into the machine. Here you get 2 of them; for making 1 or 2 cups of coffee. Push the lever down and press the button. After each preparation you throw the used coffee pad in the trash. A Senseo machine does not have extra functions or settings in most cases.
2 cups of coffee at the same time
Manual disposal of used pads
Simple to use
Making coffee with a Nespresso machine
With a Nespresso machine you put 1 cup of coffee at a time. Place the cup in the machine and push the handle down. A nice cup of coffee is ready within a short time. The cups end up in a removable drip tray after brewing. An average of 10 cups will fit in here. Once the collection bin is full, you empty it in the trash. The coffee volume is adjustable in advance, so that you decide how much water the machine uses when putting an espresso or lungo. In this way you set the flavor intensity of your cup of coffee.
1 cup of coffee at the same time
Automatic collection of used cups
Adjustable coffee volume
Way of making cappuccinos
You put a cappuccino with both a Nespresso and a Senseo. Nespresso, however, has a wider choice in cappuccino machines. There are machines with a milk container, milk frother and a steam nozzle. With each of these machines you put a cappuccino in a different way. Senseo has a machine with a milk container and also sells special milk pads that you use with every machine.
Senseo vs Nespresso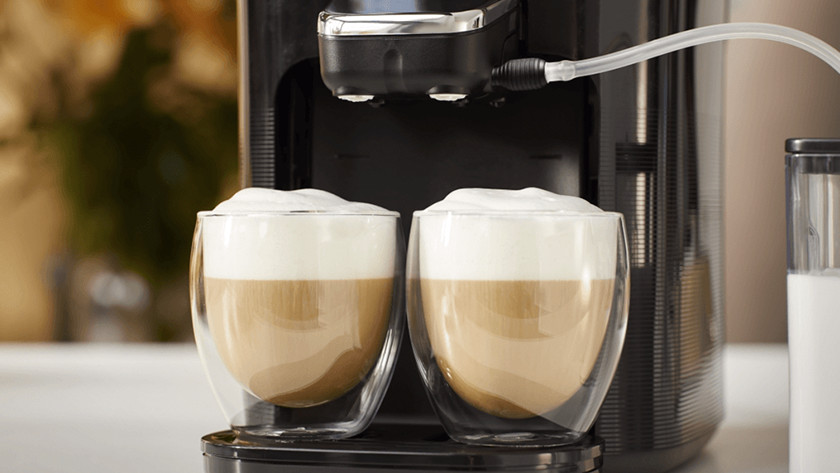 Senseo & cappuccino
Senseo has a device that allows you to put a cappuccino or latte macchiato at the touch of a button; the Senseo Latte Duo. This coffee machine has an integrated milk container that allows you to easily place multiple milk specialties in succession, or even 2 at a time. In addition, Senseo offers the possibility of a milk pad. Such a milk pad is filled with milk powder and works the same as a normal coffee pad. The taste of such a cappuccino can not be compared to a cappuccino that you put with fresh milk.
Choice of one type of milk frothing method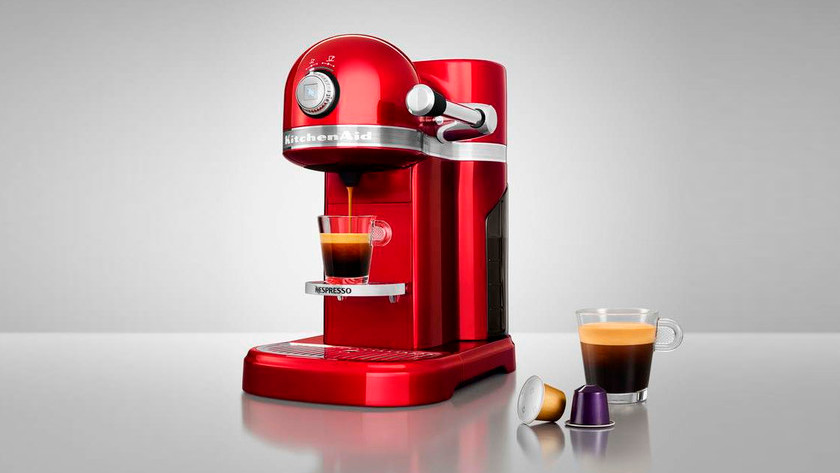 Nespresso & cappuccino
With a Nespresso machine with an integrated milk container, you can put a cappuccino or latte macchiato at the touch of a button. A machine with separate milk frother automatically foams the milk. After this you pour it yourself in your cup. Milk manually foaming from a jug is also an option, using a machine with steam nozzle. Do you want to know the exact differences between the Nespresso cappuccino machines? Then compare all cappuccino machines here:
Choose from 3 types of milk frothing methods
View our machines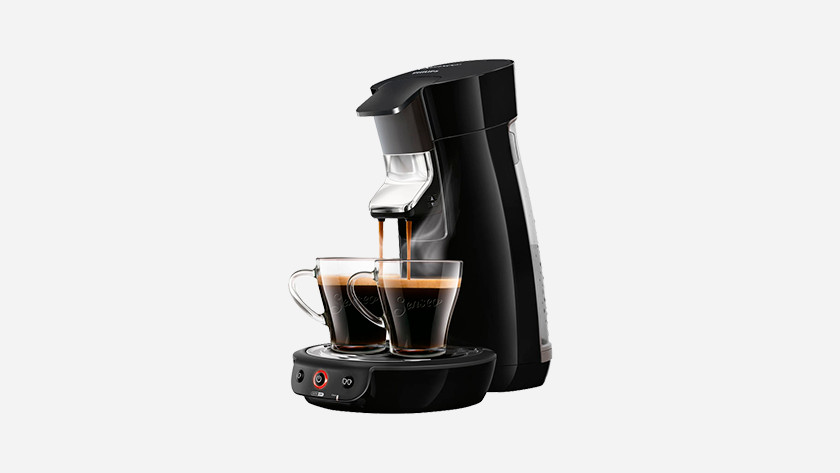 Have you made a choice and are you going for a Senseo device? Then quickly view our assortment and select the best Senseo appliance for your kitchen.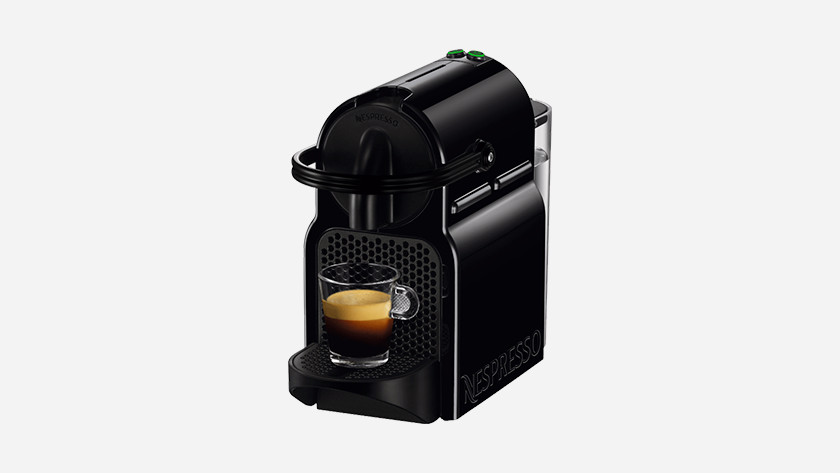 Is a Nespresso machine the best choice for you? Take a look at our full range here and choose one in your favorite color.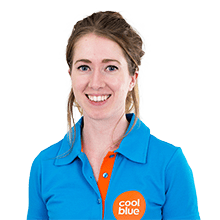 Article by:
Iris
Coffee Machine Expert.